Boston game to be replayed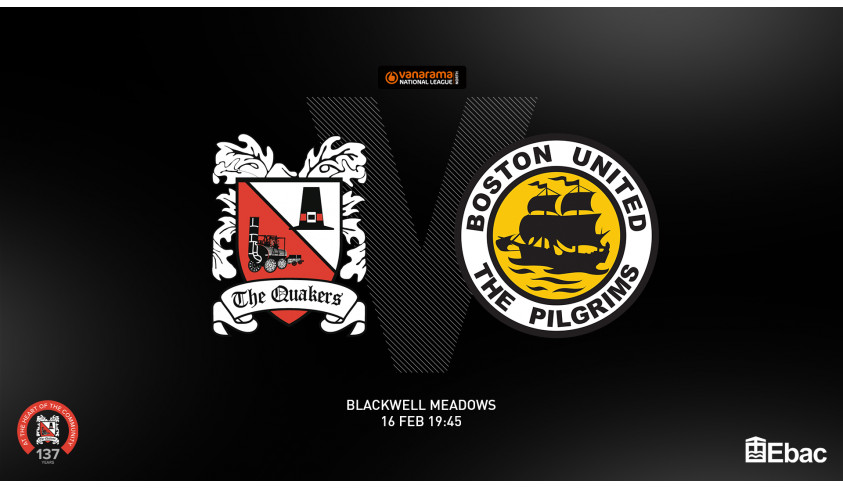 New February date
The league has decided that our home league game against Boston United, which had to be abandoned last month because of the serious injury to Nicky Hunt, should be replayed. Therefore, both clubs have agreed to play on Tuesday 16th February 2021 at Blackwell Meadows, kick off 7.45pm.
Details of Quaker TV will be announced nearer the time.
Fancy sponsoring a Darlington FC home game?
https://darlingtonfc.co.uk/news/be-the-virtual-match-sponsor-or-matchball-sponsor-of-a-darlington-fc-game
Don't forget to buy a Christmas draw ticket
https://darlingtonfc.co.uk/news/win-1000-in-the-darlington-fc-christmas-draw