Buy the 2021 Darlington FC calendar!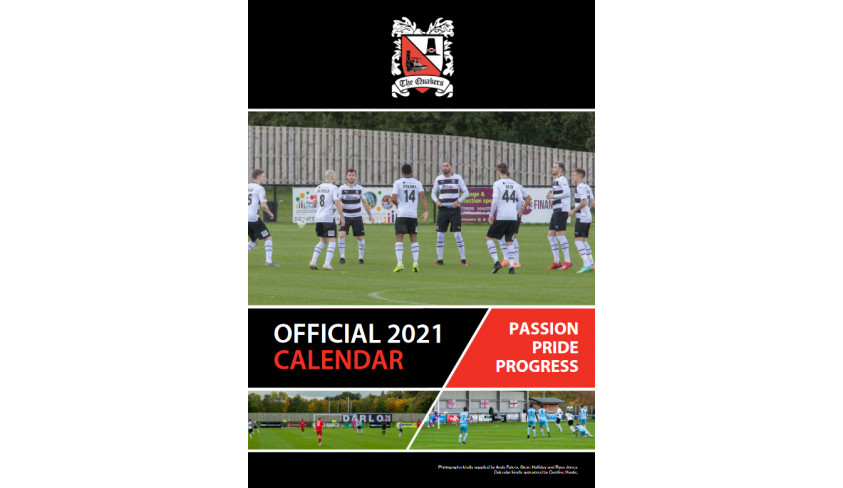 Great value for a tenner
The Darlington Football Club Calendar 2021 is now available!
The calendars of previous years have been very popular, and have sold out, so hurry up and buy the 2021 edition now!
It contains pictures of our fantastic team and we have an extra page included this year showing some of the Darlington Youth teams.