Buy your pass for the Darlington v Tadcaster FA Cup tie now!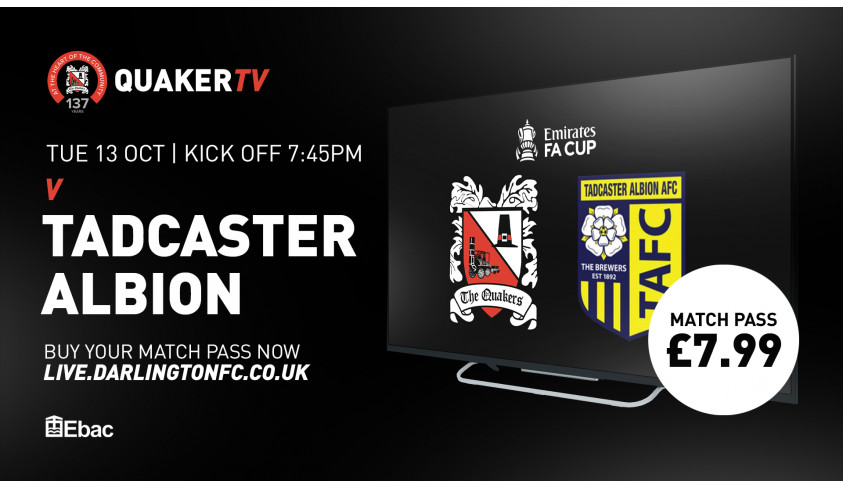 Quaker TV to cover the match
You can buy your match pass now for Tuesday night's Emirates FA Cup tie between Quakers and Tadcaster Albion!
The lads from Quaker TV will be there, covering every kick of the action, with a place in Thursday lunchtime's draw for the fourth qualifying round at stake.
Unfortunately we can only stream the game to the UK, FA rules do not allow us to stream internationally, and so we must geoblock our broadcast. We are allowed though to stream league games outside the UK.
But Darlo fans around the world, no matter where you are, can still listen to Darlo Fans Radio for free, using the link on Twitter!
You can buy a match pass for Quaker TV (Price £7.99) here – please note that for FA Cup ties, Darlington FC season ticket holders must still pay.
https://live.darlingtonfc.co.uk/
Season ticket holders will see league games for free as part of their package whilst games are held behind closed doors, but unfortunately not FA Cup ties.
We'd like to thank everyone for their continued support.