Cams agrees new deal with Quakers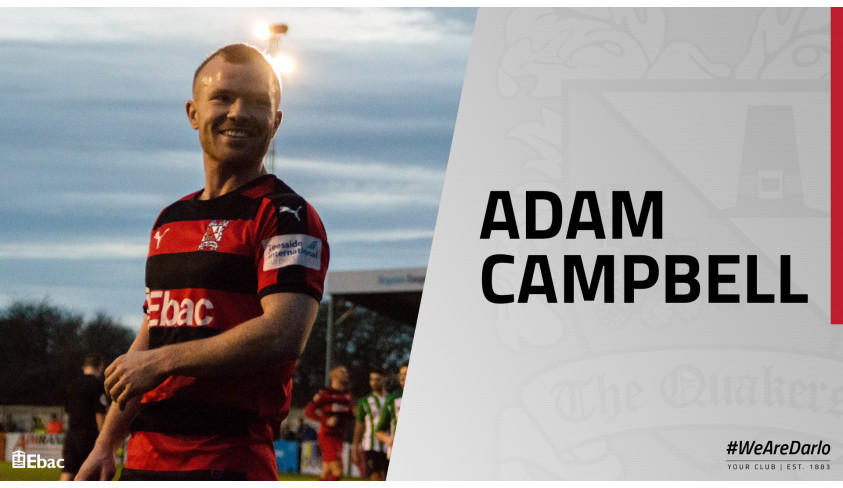 Top scorer stays at the club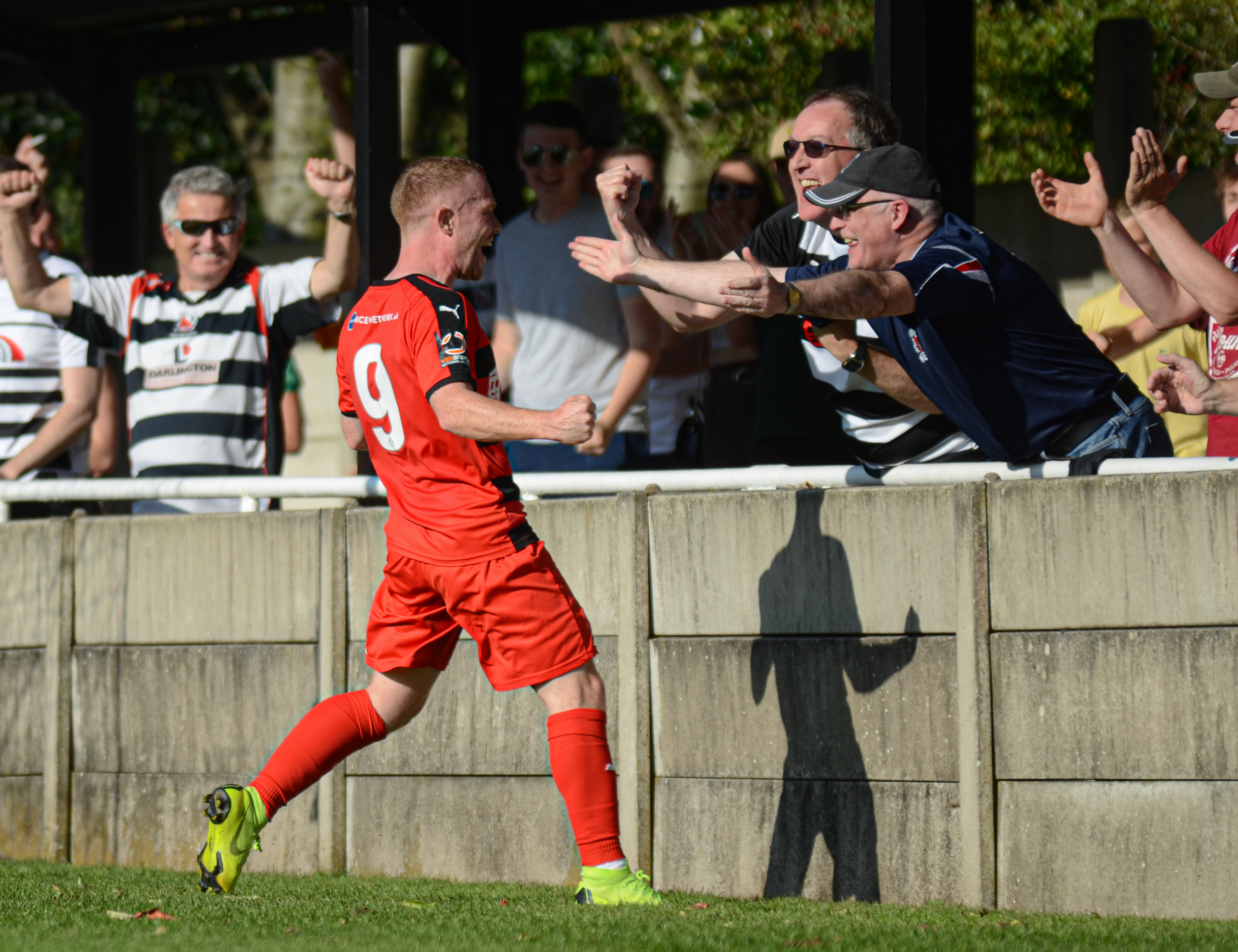 Last season's top scorer, Adam Campbell, has committed his future to the club by agreeing new terms!
Former Newcastle striker Adam, who signed for us last summer, scored 16 goals last season in league and cup, and had scored in three successive games before the season was prematurely ended. He also scored in the FA Cup win at Trafford (above).
Everyone at Darlington FC is delighted that Adam is continuing his stay with us, and hope that he scores plenty more goals.
If you want to contribute to Boost the Budget -- there's no minimum, it can be any amount -- follow this link:
https://fundraising.darlingtonfcsupportersgroup.org/pitches/boost-the-budget-20-21