Missed chances cost Quakers at Chorley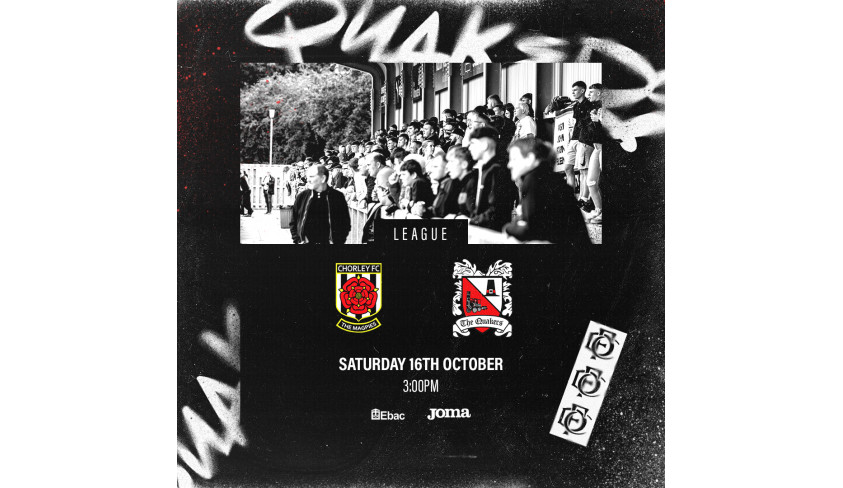 Quakers denied a hat trick of wins -- Luke scores though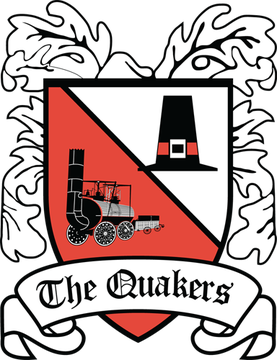 Chorley 2 Darlington 1
Goals: Hedley og (38mins 1-0), Charman (73 mins, 1-1), Blyth (75 mins, 2-1)
Attendance 962.
Quakers were unlucky to lose at Victory Park this afternoon.
They played some very good football in the first half, but went behind just before the break when Will Hatfield was down injured.
Luke Charman equalised -- his 8th goal of the season -- but Chorley recovered quickly to score the winner.
Quakers had the first chance of the game in the third minute, when a long free kick by Taylor was missed by the Chorley defence. Jake Cassidy quickly controlled the ball but fired straight at Matt Urwin.
Quakers had a great opportunity on 7 minutes. A poor clearance by Urwin was picked up by Rivers, who ran into the box, but Urwin got back to block at his feet.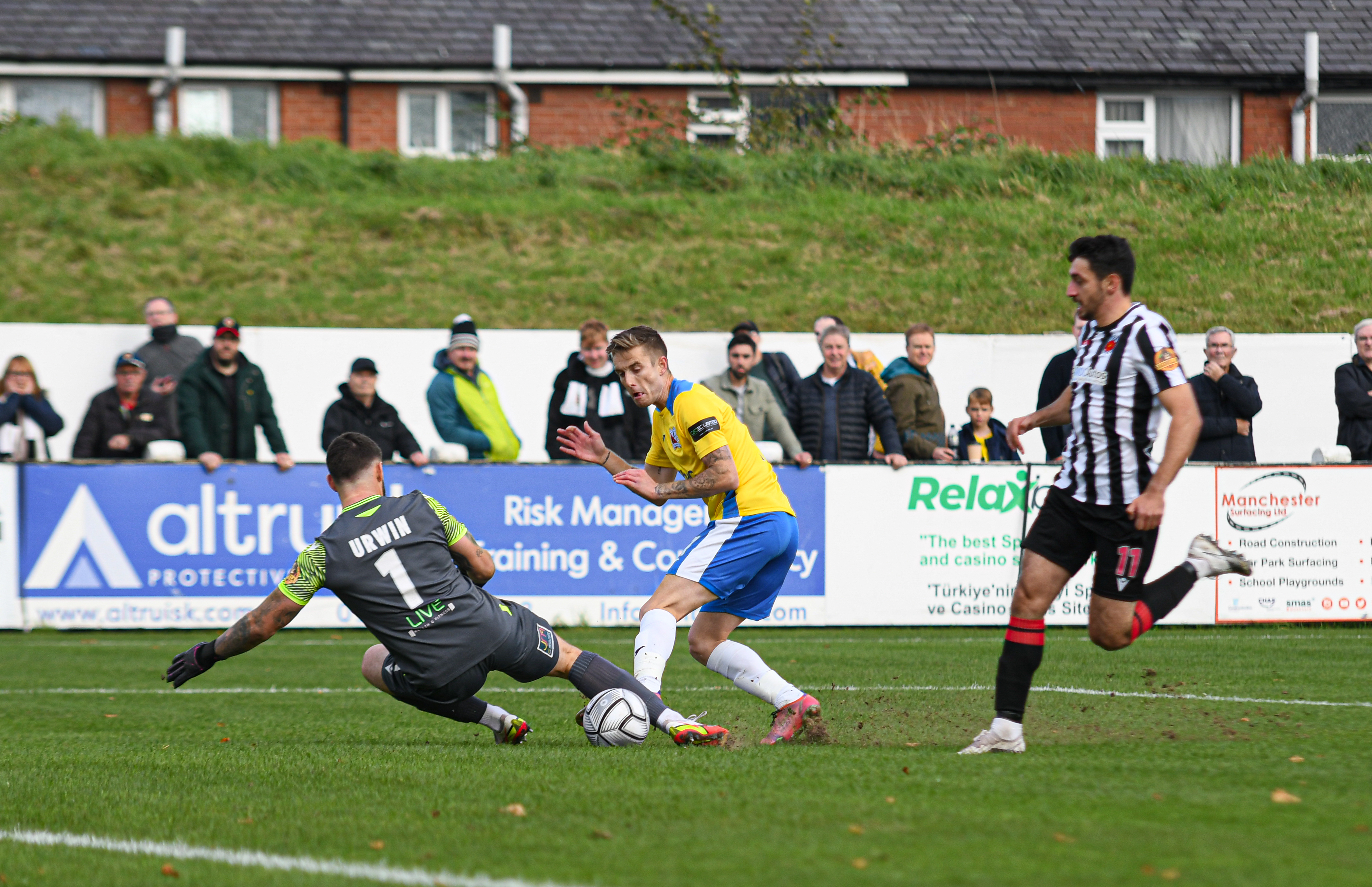 Luke Charman then had a great run on 15 minutes into the edge of the box, but a defender managed to stop his shot for a corner.
They had another half chance on 20 minutes when Rivers did well to cross from the left over to the far post where Cassidy, running away from goal, volleyed over.
Chorley had their first chance on 22 minutes. Connor Hall got away in the inside left position, and his low shot was saved by Taylor.
Quakers nearly took the lead on 30 minutes. A patient build up ended with Rivers setting up Hatfield, whose right foot shot was well pushed over by Urwin for a corner, and when the ball came over from Rivers' corner, Danny Ellis headed just over the top.
Chorley had a chance when Ustabasi picked up a free kick 30 yards out and struck a right foot shot that Taylor saved low down.
Quakers went behind on 38 minutes. Will Hatfield was flattened by an attempted cross from the left, but play continued and the ball was put into the six yard by Alli, and the ball went into the net off Ben Hedley as he ran back towards his own goal.
Half time:
Chorley 1 Darlington 0
Quakers started the second half with a shot by Charman that flattened a defender, and Cassidy couldn't get an effort on target.
Griffiths then found Rivers in the area with a good pass, and Cassidy was only inches away from connecting to Rivers' cross.
Quakers had a great chance on on 52 minutes, when Charman and Hatfield combined well to give Kevin Dos Santos a great chance, but he blazed over.
They had another chance on 58 minutes when Cassidy brought a long clearance, played a 1-2 with Hatfield, then chipped the ball just over the bar.
On 62 minutes, Hatfield knocked the ball through for Charman, who hit the ball first time, but the ball dipped just over the top.
Another chance came along on 69 minutes when Rivers picked up a ball from midfield, made good progress and set up Wheatley, whose shot was blocked by a defender and the keeper saved easily.
Quakers deservedly levelled on 73 minutes. Wheatley crossed the ball to the far post where Cassidy headed the ball back across goal for Charman to nod in – his 8th of the season.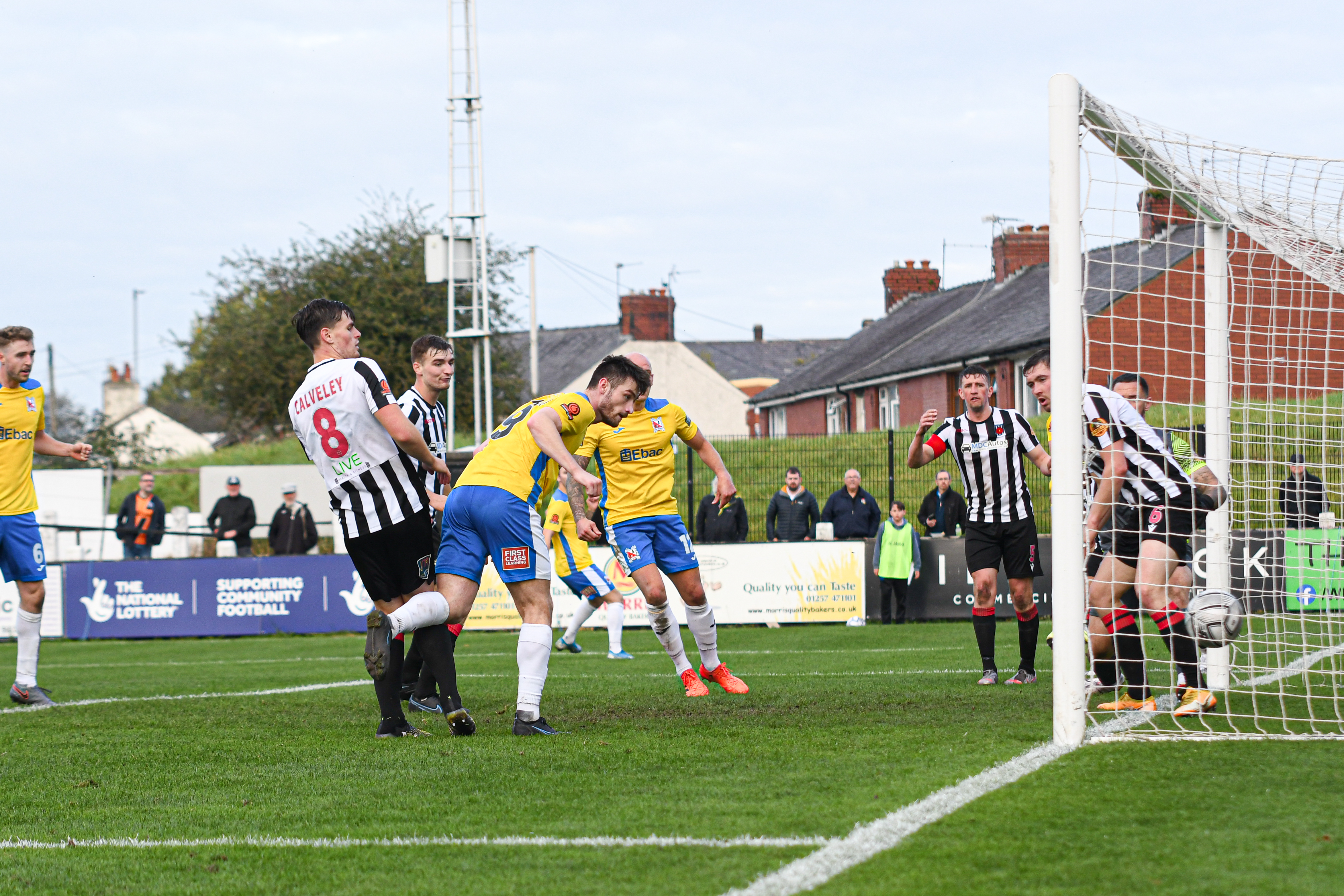 However, Chorley went 2-1 up on 75 minutes, when Jacob Blyth headed in a right wing cross at the far post.
Quakers piled forward looking for the equaliser, and they nearly got it in the last minute when a Griffiths free kick dropped for Lambert on the edge of the box, and he fired straight at Urwin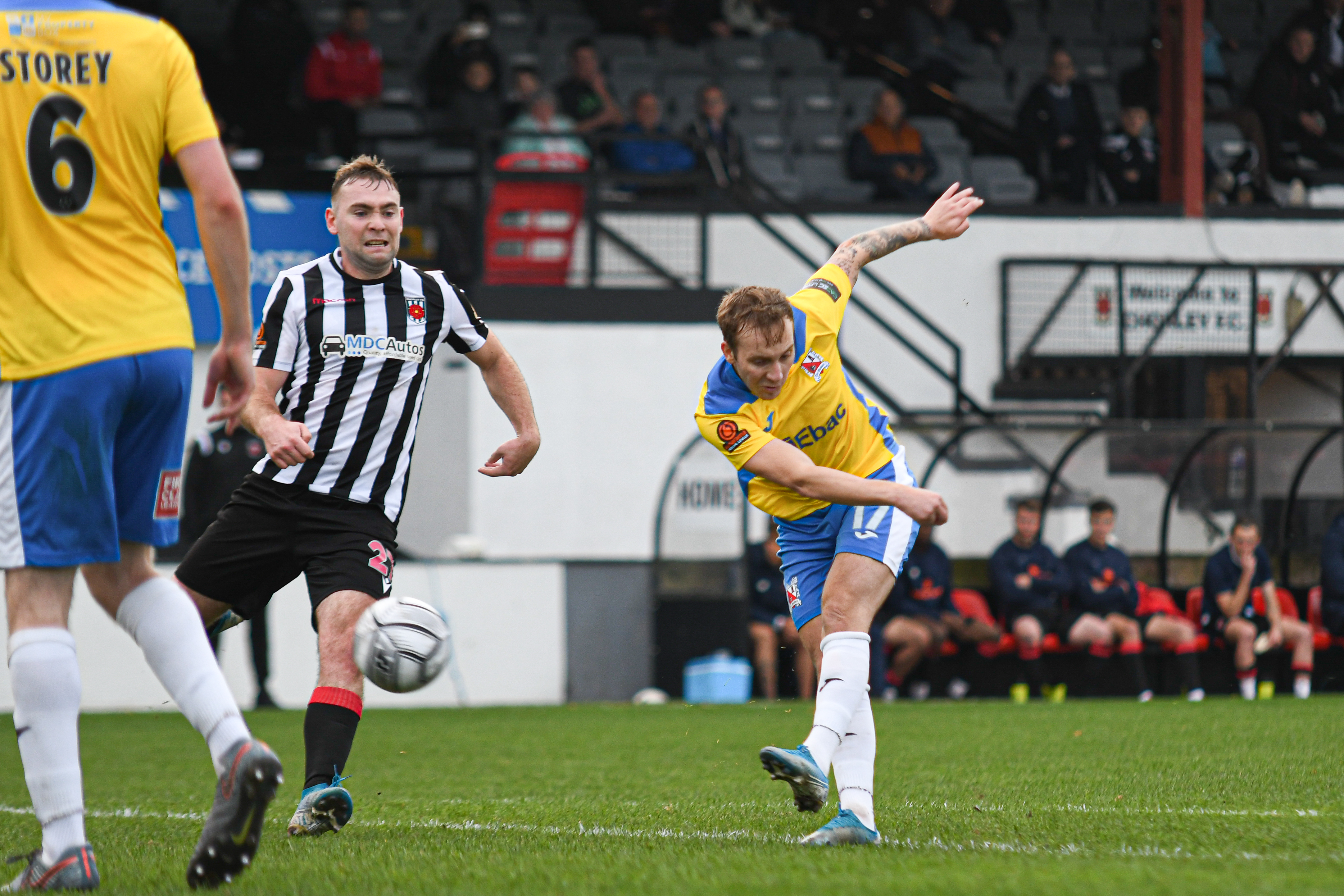 Team: Tommy Taylor, Griffiths, Ellis, Storey, Hedley; Wheatley, Hatfield (sub Nelson 85); Rivers, Charman, Cassidy, Dos Santos (sub Lambert 72)
Subs: Mondal, Purver, Rose
Bookings: Charman, Wheatley
Chorley
Urwin, Henley, Smith, Leather, Baines, Whitehouse (sub Goodridge 84), Calveley, Tomlinson, Ustabashi (sub Blakeman 71), Alli (sub Blyth 72), Hall
Subs: Shenton, Scarborough
Bookings: Calveley, Leather