Clean the Arena on Saturday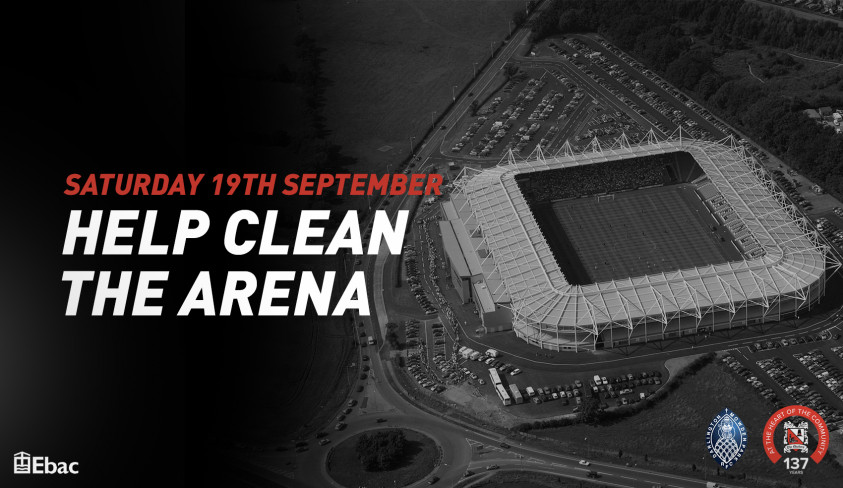 Help from volunteers is needed
Due to the inactivity of events at the Northern Echo Arena over the last six months because of Covid 19, the stadium -- particularly the seating areas in the main stand and behind the goals -- are in need of a good clean.
Darlington Football Club and Darlington Mowden Park Rugby Union Club would like to appeal to fans of both sporting codes to come down to the ground this Saturday morning, 19th September at 10am and help to clean the Arena.
We will be observing strict social distancing, so please wait outside the Arena near the main reception, and you will be taken into the Arena in groups of four and given a particular block of seats to clean.
All you need to do is to bring a bucket – we'll supply the cleaning materials!
So then we've got an idea of numbers, please e mail Dave Watson on dave.watson@darlingtonfc.org or Allan Wilson on allan.wilson@darlingtonfc.org