Congratulations, Daisy!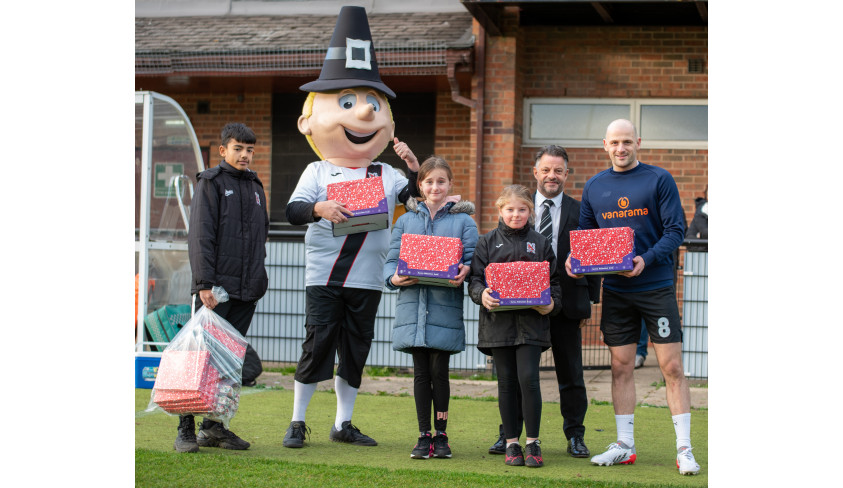 More selection boxes for the fundraiser
Daisy Simpson, who plays for one of our girls' teams and was recently awarded the Darlington Young Citizen of the Year award, was presented with 75 selection boxes on Saturday.
Daisy (third right) was presented with the boxes by Mr Q, Darlington FC chief exec and club captain Will Hatfield before Saturday's home game. the donation is part of Mr Q's good causes and community work.
We're all very proud of Daisy, so please continue to support her campaign to help the needy in Darlington.
If you would like to donate a toy or selection box to Daisy, then you can leave them in her collection point at Morrisons in Morton Park or contact her on Facebook at Daisy's Toy and Selection Box Mission.
The closing date for Daisy's mission is 10th December.