Danny Ellis: I wish I'd come to Darlington earlier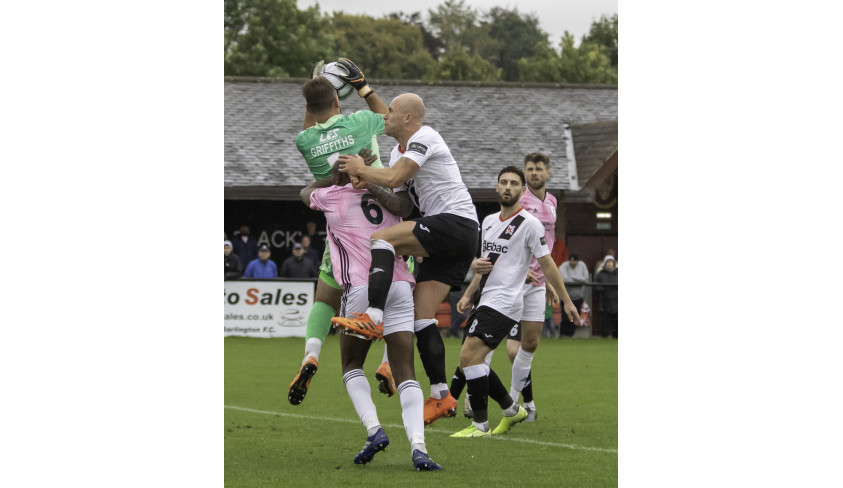 Former centre half reflects
Former Darlington defender Danny Ellis says that he wishes that he'd spent more time with Quakers.
Danny joined Quakers last autumn, and made 24 appearances by the end of the season, scoring once before being released. He has just been named as the manager of Guiseley, who have been relegated to the NPL Premier Division after being relegated from the National League North.
The 36 year old, who has played nearly 700 games in his career, said; "The opportunity to become Guiseley manager at this stage of my career is too good to turn down. I've been there for 18 years, the last ten as academy manager.
"Alun has been very supportive about me taking the job, and given me loads of confidence and a few ideas
"But I'm absolutely gutted to be leaving Darlington, I've loved my time here. Everyone has been fantastic, on and off the field. The second I came, I wished that I'd been here for a few years already.
"My body has been telling me when I can and cannot play -- I missed games later in the season because of different injuries."
Danny was announced as Guiseley manager on Wednesday, and he said; "I might not get another chance to move into management, but maybe it's come along at the right time because my body is letting me down."
Everyone at Darlington FC would like to wish Danny all the best in the future.