Darlington FC launches Buddy scheme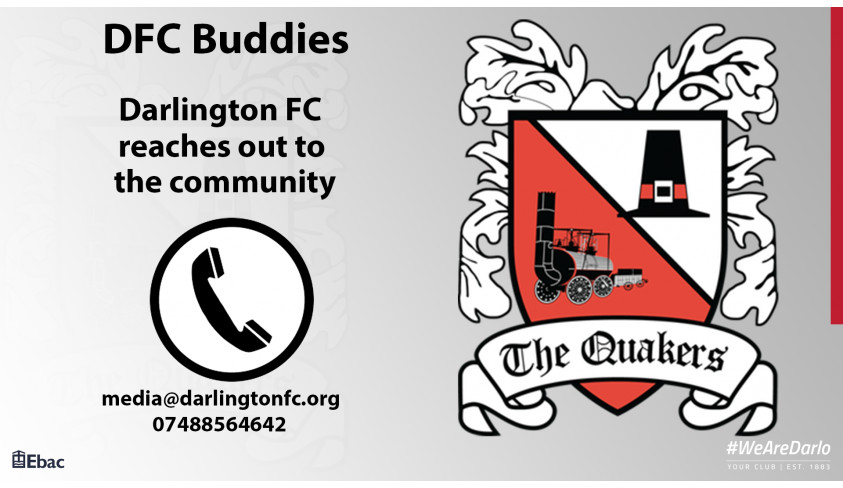 The club reaches out to the community
Darlington FC launches Buddy scheme!
The club is very much aware that it is now over three weeks since we last played a game at Blackwell Meadows, and many people haven't seen some of their friends since.
Also, some of our fans are self-isolating because of their medical conditions, and might have lost touch with their regular social circles.
As club, we want to reach out to our local community and ensure that none of our supporters feel lonely and depressed, and so we want to cheer them up with our new Buddy scheme!
Somebody from the club – a director, official, manager or player – will ring fans and have a chat with them over the phone!
We already have contact details of some fans, but if you want a call from DFC for a chat, or know somebody who needs cheering up, then drop us a line on media@darlingtonFC.org or ring 07488 564642.
Darlington Football Club – reaching out to the local community.