Darlington FC support social media boycott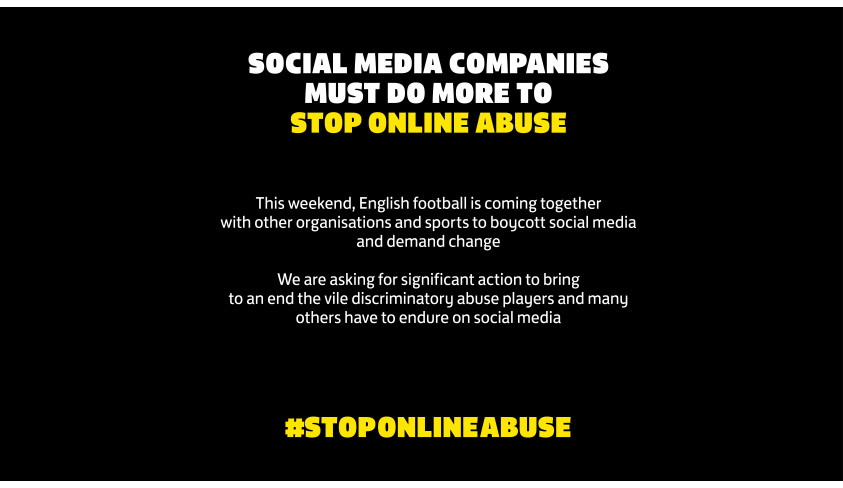 From 3pm Friday to 11.59pm Monday
Darlington FC supports social media boycott
By John Vickerman, Advisor to the DFC Board
Many of you will have seen our message this week supporting the social media boycott by English football which we wholeheartedly support as a club. We are a family club with a diverse group of players and fans, and this is important to us.
It is inescapable that modern life revolves around social media and is a tremendous benefit in communicating and linking us all together. However, for all the upsides and benefits, they are downsides too which many of us have experienced or observed and some of which have impacted friends and colleagues.
Over the last few years there has been growing concern over the lack of editorial voice and the 'free for all' when commenting on news events, posts, blogs, articles and photos. Too often social media has been a platform for individuals to make derogatory and discriminatory comments which can be any combination of sexist, racist, discriminatory or abusive in nature. Often these are comments that would not be made directly to the individuals concerned or would be moderated in any other form of media.
This led to the collective weekend of action on 30th of April - 3rd of May 2021 which will focus on the social media boycott of Twitter, Facebook and Instagram across football to raise awareness of the issues surrounding online abuse and highlight the greater preventative measures required to stop such abuse occurring.
The Football World is united in supporting the move to join the social media switch off, and believe that a unified approach will deliver much greater impact in the fight against discrimination in all its forms. Whilst this movement originates from the continued and sustained racist abuse football players have received, the same attention needs to be given to all forms of online abuse.
Only by exerting collective pressure on these platforms will change happen and we are happy to play a small part in this big movement. Let's not forget though, that it is not the platform that is originating the abuse; this is about individual behaviour. However global social media platforms can control content much more than they currently do when pressure is applied and when commercial revenues are at risk.
Please encourage your friends and family to support this initiative and lets all work together to @kickitout
https://www.kickitout.org/News/english-football-announces-social-media-boycott
The Premiership, Football League and National League are amongst the leagues supporting the boycott, which runs from 3pm on Friday afternoon to 11.59pm on Monday night. Other sports supporting this boycott are rugby union and cricket.