Darlington FC Women Retained List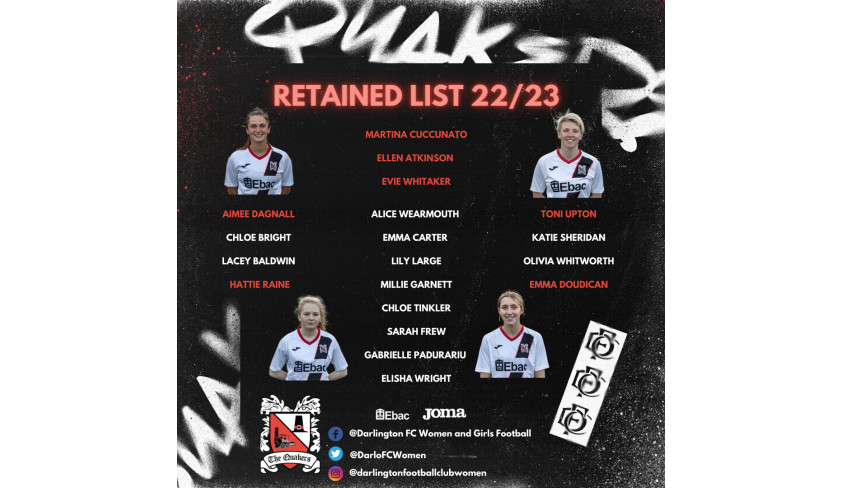 Darlington F.C Women are pleased to announce their retained list for the 22/23 season. 
The following players have committed for next season:
Aimed Dagnall
Chloe Bright
Lacey Baldwin
Hattie Raine
Martina Cuccunato
Ellen Atkinson
Eve Whitaker
Alice Wearmouth
Emma Carter
Lily Large
Millie Garnett
Chloe Tinkler
Sarah Frew
Gabrielle Padurariu
Elisha Wright
Toni Upton
Katie Sheridan
Olivia Whitworth
Emma Doudican
Manager Shaun Mackenzie said 'I am more than happy that we have managed to keep the majority of the squad signed on and commit to the club for next season. It's important to have a good dressing room, and I really feel we are building something special here at Darlington F.C.
They are a fantastic group of talented players and I look forward to working with them all again next season. Some of them have turned down offers from clubs in higher leagues to stay with us and full credit to them, it's a testament to just how tight knit the squad is already in just the short space of 1 season together'