Darlington Football Club and Virgin Trains announce fantastic new travel partnership!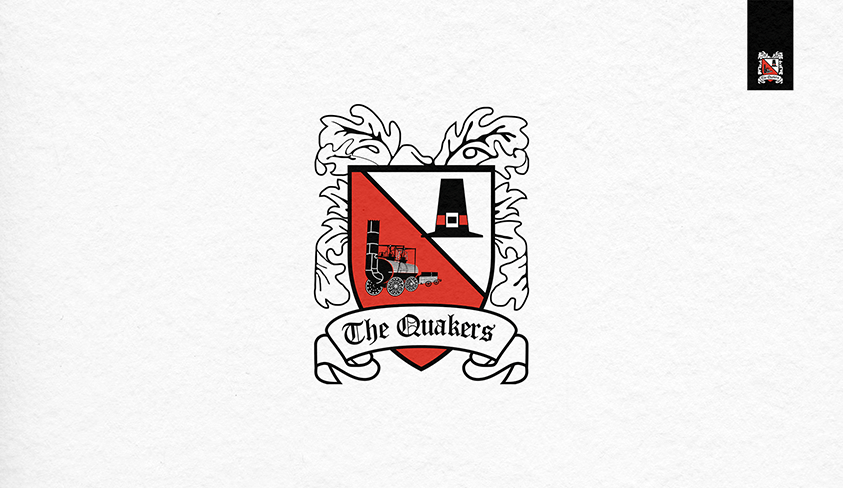 Darlington Football Club announces details of the new travel partnership with our main Club Sp...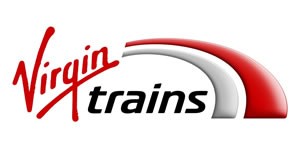 Darlington Football Club announces details of the new travel partnership with our main Club Sponsor Virgin Trains.
Darlington Football Club is delighted to announce our new travel partnership with Virgin Trains giving our season ticket holders, 500 club members and fan membership (the Darlington Football Club Supporters Group) 25% off rail travel with Virgin Trains.
[caption id="attachment_24215" align="alignnone" width="300"]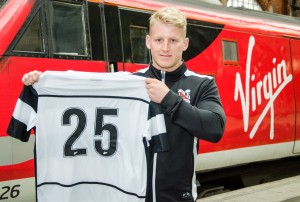 Tom Portas stands with a number 25 shirt in front of a Virgin train[/caption]
HOW IT WORKS
Darlington Football Club 2016/17 season ticket holders, 500 Club members and DFCSG members get 25% off Advance Off-Peak fares on First and Standard Tickets.

The discount is available for journeys on its east coast route.

Book between 5th August  2016 and 30th June 2017.
Don't forget to bring your current DFC season ticket, 500 Club or DFSCG membership card to show the Train Manager when checking your ticket. Without them you will have to pay the full fare. If you have missed buying a season ticket this year to take advantage of this offer you can join the DFCSG for £25 by clicking here.
http://www.darlingtonfcsupportersgroup.org/?page=membership
IMPORTANT KEY POINTS
Darlington will need to be the origin station and return destination
Southbound: Travel should be by any train timed to arrive in London 11.17 or later, Mon-Fri
Northbound: Travel should be by any train except those timed to depart before 09.06 and 14.59-18.59 (-18.15 Fridays only) inclusive, Mon-Fri

Online bookings only
Good to know:
The earlier you book, the more you save

There are no credit card or booking fees when you travel with Virgin Trains

Discount available for two people travelling together, as long as one of you has a DFC 2016/17 season ticket, 500 CLUB Membership or DFCSG membership.

Save 25% on Advance Off-Peak Standard tickets, or take advantage of the discount and go First Class – go on, treat yourself!

Some dates are unavailable, please check the Virgin Trains website

This discount cannot be used with any other offer.
To book your tickets and see the full T&Cs visit the VIRGIN TRAINS website by clicking here.
https://www.virgintrainseastcoast.com/darlingtonseason. The passcode is Darlo
Darlington director John Tempest said; "This really is a fantastic offer from our main sponsors, Virgin Trains, and the club would strongly encourage all our supporters to take advantage of it. There are some great savings to be made for journeys on its east coast route and everywhere else on the Virgin Trains network, the bookings don't have to be for travel to football matches alone!
"I have been working with several people from Virgin Trains on this idea for several months, and I have been impressed by their input and professionalism throughout. I fervently hope that the relationship between the club and Virgin Trains remains strong and lasts for several years."
Claire Ansley, General Manager for Virgin Trains on its east coast route, said: "We're delighted to work with Darlington Football Club as its main sponsor and to offer its fans this fantastic discount. Virgin Trains is proud to support customers and communities on its route, and Darlington remains a very important part of this railway, with direct links to many destinations, including both of the UK's capital cities.
"We're now more than half way through a £21m refurbishment of our trains to improve their comfort and reliability – and we hope that many Quakers fans will enjoy travelling in style with Virgin Trains whether on match days or during the rest of the week."