Quakers hit back from two goals down for a point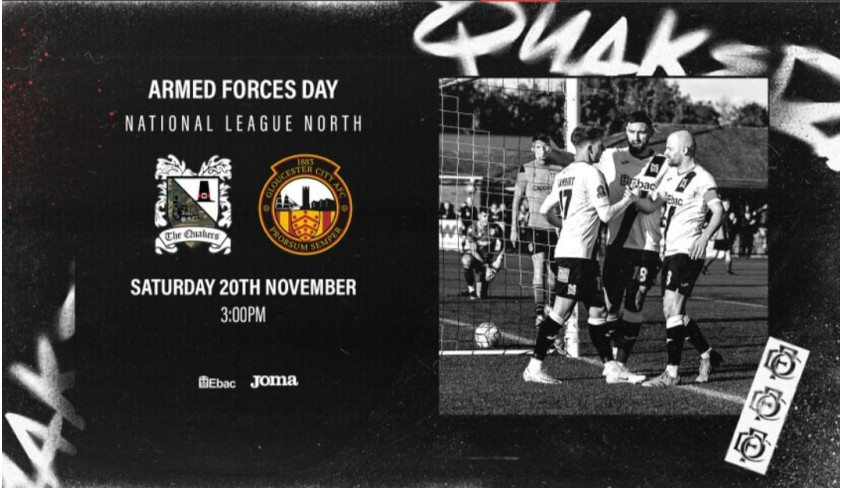 Unbeaten now in four games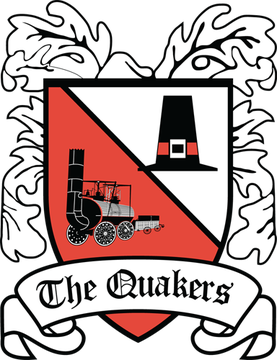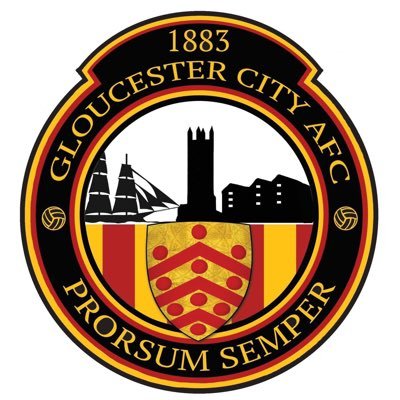 We'd like to thank our matchball sponsor PBH Couriers
Darlington 2 Gloucester City 2
Scorer: Hulbert 46 mins, 0-1, 54 mins 0-2, Gerring og 69 mins 1-2, Purver 76 mins 2-2
Attendance 1502
Quakers came from back from two goals down to earn a point in a stormy match at Blackwell Meadows.
Quakers trailed 2-0 within ten minutes of the start of the second half, but battled back for a point.
Unfortunately, there were one or talking points in the game which caused controversy.
Gloucester had the first attempt at goal in the game, a 30 yarder by Matt McClure that went well wide.
Jack Lambert then dribbled into the box on the left for Quakers and fired the ball across the face of goal with no-one able to get a touch.
Gloucester's Fabien Robert then showed good skill to hit a left foot volley from 25 yards that Tommy Taylor held under his bar.
A loose clearance by Taylor was almost seized upon by Matt McClure, but his 30 yarder effort was blocked.
Quakers seemed to be dazzled by the low sun, with several players shielding their eyes.
Jarrett Rivers made a good run on 22 minutes, but his shot from the edge of the box was blocked.
Kevin Dos Santos created space cleverly for himself on 27 minutes when he cut in from the left and got into the area, but keeper Jake Cole parried his effort.
Alex Purver then set up Danny Rose 30 yards out, and the midfielder's effort went just over the top.
Quakers went their closest yet on 40 minutes. Cassidy flicked a long ball on for Rivers to collect and then play back to him, and he hit a curling right foot shot which went just past the left hand post.
Half time 0-0
Gloucester took the lead at the start of the second half. A corner kick by Tommy O'Sullivan was drilled over to the far post where Olly Hulbert struck the ball full on the volley across Taylor and into the net.
Quakers went 2-0 down on 54 minutes. Quakers claimed that Lambert was fouled on the halfway line but the referee allowed play to continue. Gloucester got into the box, and although Taylor saved from Nugent, when Nugent headed against the bar, Hulbert followed up to score.
Quakers got a goal back on 69 minutes. Kallum Griffiths hoisted a deep cross over from the right into the Gloucester penalty area, and Ben Gerring running back towards his own goal, headed the ball over his own keeper.
Quakers had loud penalty appeals turned down on 74 minutes when Lambert got into the penalty area and pulled the ball back for Cassidy, who seemed to be bundled over .
They equalised on 76 minutes. Lambert once again dribbled into the penalty area, and cleverly set up Alex Purver to sidefoot home through a crowded six yard box.
There was a huge scramble in the Gloucester box on 86 minutes , when Danny Ellis had a shot charged down, then Cassidy had a close range shot saved by Cole.
Quakers had penalty appeals turned down in the last minute when Ellis went down in the area as he went for a late Tommy Taylor free kick.
Final score
Darlington 2 Gloucester City 2
Team: Tommy Taylor, Griffiths, Cooper, Lawlor, Hedley; Purver, Rose; Dos Santos, Lambert, Rivers; Cassidy
Subs: Wheatley, Storey, Mondal, Ellis, Martin
Gloucester:
Cole, Leadbitter, Gerring, Nugent, Dawson, Galvin, Robert, O'Sullivan, McClure, Mensah, Hulbert
Subs: Armstrong, Harrison, Sheaf, Tomlinson, Noel-Williams