Darlo and me -- Paul Colman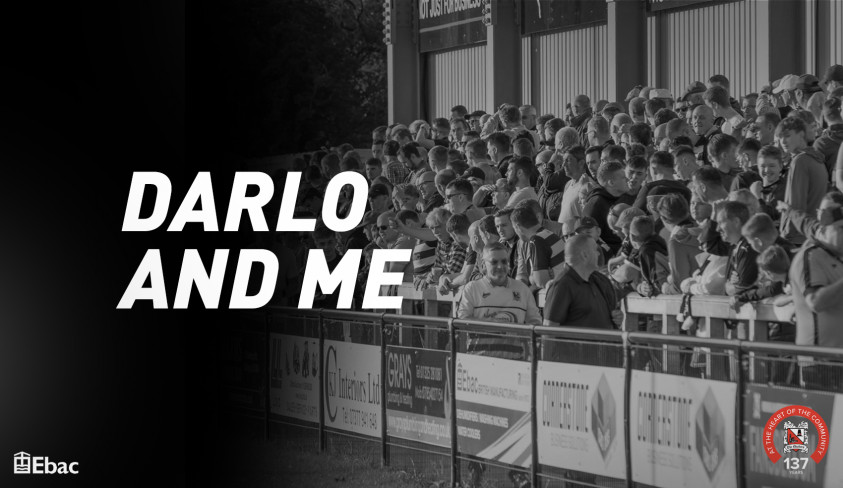 Profile of a Darlo fan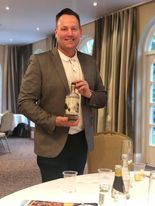 Paul Hodgson has been chatting to Darlo fans about their passion -- here, he talks to Paul Colman
Name: Paul Colman
Occupation: Site Director/ Gin Distillery owner
Number of years you've supported Darlington: Almost 40 years now.
First match seen: 1982 Friendly Darlington v Southampton
What was the score? I think it was 5-2 to Southampton but I could be wrong, I remember being excited about seeing Kevin Keegan who was one of my idols and the England Captain at the time, looking back that Southampton side was full of great players I can't recall but they may have even had a World Cup winner in their ranks in Alan Ball. I was only interested in Keegan but my abiding memory was of David Speedie leaping higher than anyone else to win headers.
Most memorable home match: It would have been one of the game from the 80s under Cyril Knowles -- definitely a game under the floodlights with Gary Macdonald and Carl Airey causing carnage for the opposition, or maybe it might have been one of the games in the conference winning season from 1990 under Brian Little, but I would have to plump for the Play off final when we beat Bamber Bridge 2-0 with goals from Cartman and Armstrong, purely because one of my best pals Alan White was playing for the Quakers that day. Alan and I have been pals since primary school so to have one of our own playing in that game was about as close as I would ever get to playing for the Quakers.
What was the score? We won 2-0 with goals from Nathan Cartman and Graeme Armstrong we never looked like losing and when you look at that team it was full of winners.
Most Memorable away match: Whitby away was special the way we took them apart in that first half was awesome, and Barnet away in the 1990 Conference winning season was superb, however I would have to say my most memorable game away game would have to be Welling away in the Conference.
What was the score? We won 1-0. The game had everything -- joy, elation, despair, agony we just needed a point to go up and that famous looping header from Gary Coatsworth seemed to take forever to go in.
Favourite all time manager(s) Brian Little the man is an absolute gentleman, I had the pleasure of being his chaperone when he returned two seasons ago to watch the Quakers and I can't speak highly enough of him. The stories he had about Darlington in the Conference and the way he speaks with pride about the players was a fantastic insight.
Favourite all time players(s): The list is long. From the 80's I grew up wanting to be Carl Airey or Gary Macdonald then there was Jimmy Willis and David Cork, Steve Mardenborough, Robbie Blake more recently Alan White(obviously) Gary Brown and Nathan Cartman, but if I had to pick one player out as my all time favorite then it has to be the one and only David Currie. The man was on another level I was gutted when my Dad informed me we had sold him to Barnsley for £150,000.
Favourite current player(s): I really like the look of Luke Charman I fear if he carries on performing as well as he has then we may struggle to hold on to him which is great for Luke but also shows other young players it is worth dropping down to a club like Darlo and showcasing your talent.
Favourite Darlington ground: There is only one ground and that is Feethams.