Darlo and me -- Steve Keeney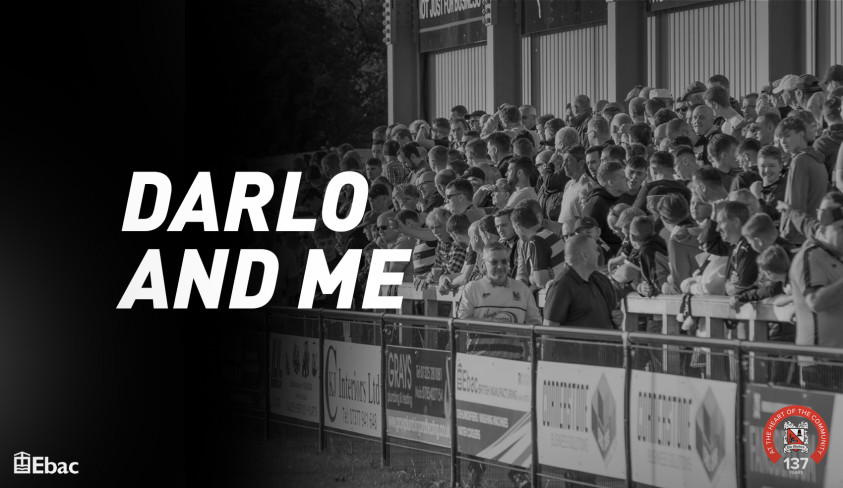 Profile of a Darlo fan
Paul Hodgson has been talking to Darlo fans about their lifelong passion. Here, he spoke to Steve Keeney
Name:
Steve Keeney
Occupation:
Retired, Former, Customer liaison manager, Northern Powergrid
Number of years you've supported Darlington:
55 years
First match seen:
Darlington v Lincoln City, Monday 23rd August 1965. I was aged 10. Honestly, I could not remember.I checked my early programme collection. Programmes were 4d. It must have been cheap as I have two programmes for each home game. One mine, one my Dad's. Mine is pristine but Dad's more informative. No 4 Yeoman is crossed out replaced by Conlon. No 8 Conlon is crossed out replaced by Lawton. He notes Greener was captain.
What was the score?
On the front of the programme Dad has confirmed we got beat 2-0. Which explains why I cannot remember the game, I tend not to remember defeats! Although we started slowly that season we got promoted as runners up under manager Lol Morgan.
Most memorable home match:
May 3rd 2003. Memorable not for the result but for so many fans like me it was such an emotional game, the last ever played at Feethams before moving to the Arena. Lots of Darlington old boys returned to say farewell to the old ground and for me it was the end of an era and a great wrench to leave my "second home"
What was the score?
2-2. We were getting beat 2-0 but Jimmy Corbett scored late in the first half and Neil Wainwright got an equaliser in the second half.
Most Memorable away match:
5th May 1990. Welling United v Darlington. A glorious sunny day. I was vice chairman of the Supporters Club and used to help run the usual 1 or 2 official away coaches with the late great Gordon Soulsby. I seem to remember we took 7 official coaches that day. Having dropped out of the League our first season in the Vauxhall Conference turned out to be a great season. We played really well under the captaincy of Kevan Smith and needed to win away at Welling on the last day of the season to be promoted. The scenes of joy at the end of that game will live with me forever with Kevan lifting the cup up to the thousands of cheering Darlo fans who had made the trip.
What was the score?
Welling United 0 Darlington 1. Nobody who was there will ever forget Gary Coatsworth's looping header!
Favourite all time manager(s)
I was so sorry when Brian Little left the club to become Leicester City Manager he was a great manager for Darlo but Three Times a Quaker, David Hodgson is my favourite.
Favourite all time players(s):
In my youth my favourite player was Alan Walsh. My favourite all time Player is Kevan Smith. He was such a genuine guy and a hard working centre half and a great captain who led by example.
Favourite current player(s):
Will Hatfield is another player that gives 100 percent when playing for Darlo.
Favourite Darlington ground:
Darlington RA. No others left? Obviously, Feethams and the twin towers for me!