Darren Holloway appointed as assistant manager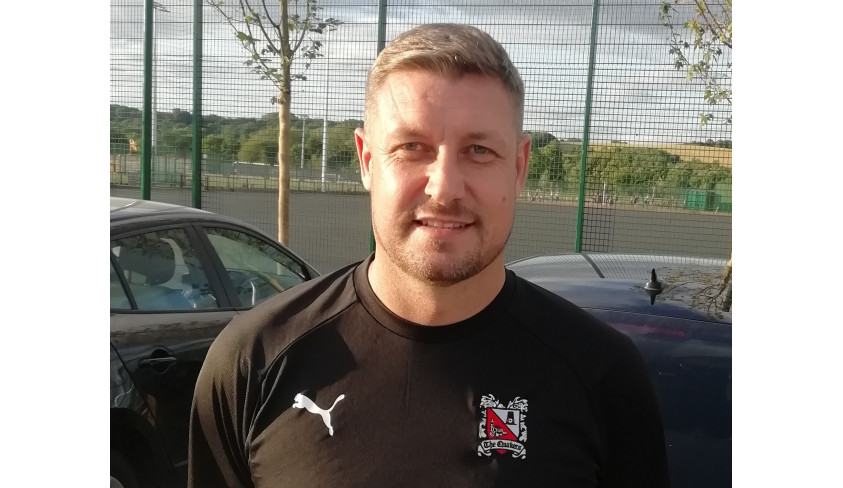 Alun appoints his number two
Darlington manager Alun Armstrong has appointed Darren Holloway as his assistant.
Darren, who is a former Darlington player, left his role at Blyth earlier in the week and has rejoined Alun at Blackwell Meadows.
Alun said; "I've known Darren for years, ever since we were both coaching together at Middlesbrough. When I got the Blyth job three seasons ago, I asked him if he fancied being my number two, and he accepted.
"He's a great character who has worked wonders in the changing room. He also sees different things to me during matches and is great with the lads. He's got plenty of experience from his playing career which has given him a great understanding of the game."
As a player, Darren started his career at Sunderland, making 58 full appearances for them, including one in the 1998 play off final against Charlton.
He had loan spells at Carlisle and Bolton before he moved to MK Dons, and made 94 appearances.
He was freed in August 2004 and joined Bradford City for two seasons, and when he was freed at Valley Parade, he joined Quakers when David Hodgson was manager.
He played 24 matches, scoring once, before he left the club for non league football.
We would like to welcome Darren to the club, and wish him every success.
You can listen to an interview with Darren here: