Daz signs new contract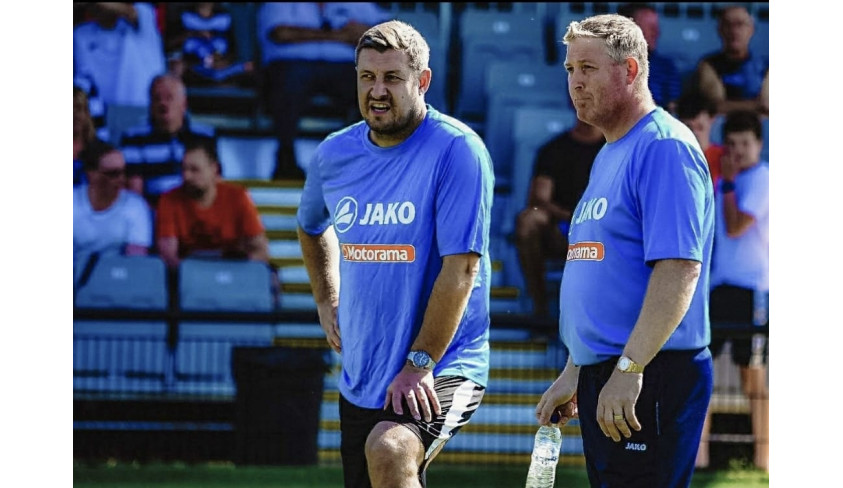 Assistant manager to continue great work
Darlington FC are very pleased to announce that Darren Holloway has signed a new contract to remain at the club as assistant to manager Alun Armstrong.
Former Darlington player Darren (above, left), who joined with Alun in the summer of 2019, has played a key role in the improvement of the team in the last two seasons, helping us to reach the FA Cup second round, the FA Cup first round twice and the quarter finals of the FA Trophy.
"I'm delighted to sign a new deal with the club, because there is a huge amount of potential," he said. "Alun and I work very well together, we have an excellent understanding, and we believe that we will continue to bring much more success to the club."
Everyone is delighted that Darren will continue his excellent work at the club.
Do you want to Boost the Budget for season 2021-22? Contribute any amount here:
https://darlingtonfc.co.uk/news/boost-the-budget-202122-launches