Darlington Football Club signs deal with local contractor to develop Blackwell Meadows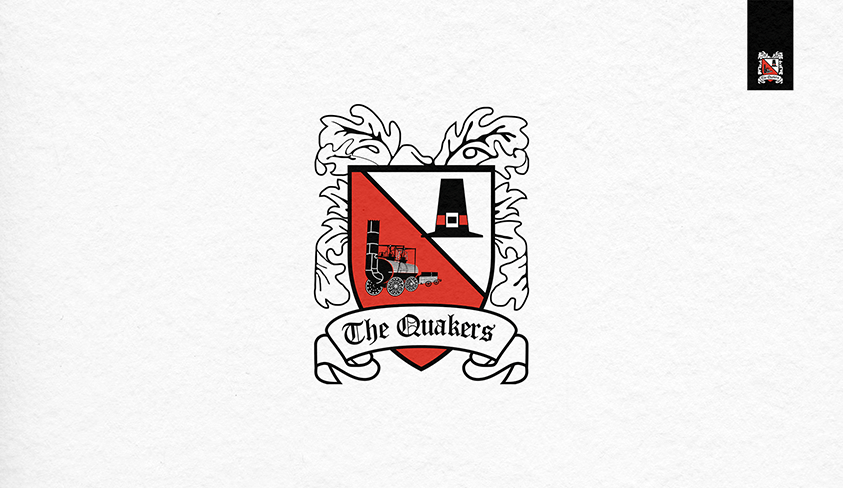 [caption id="attachment_24010" align="alignnone" width="300"] Darlington FC director Richard C...
[caption id="attachment_24010" align="alignnone" width="300"]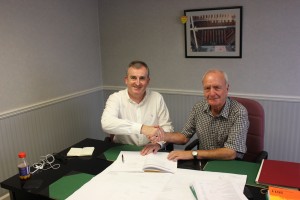 Darlington FC director Richard Cook (left) and John Richardson of J and RM Richardson.[/caption]
The directors of Darlington Football Club are pleased to announce that they have exchanged contracts with Darlington-based company J & RM Richardson Construction Limited to undertake the main building works for the Blackwell Meadows redevelopment.
The announcement is the latest step to bringing Darlington FC back to its home town after four seasons at Heritage Park in Bishop Auckland. The club intends to groundshare with Darlington Rugby Club at Blackwell Meadows.
Richard Cook, Director of the football club said; "I am delighted that we have reached this major milestone in returning the football club back to Darlington. Being able to work with a local Darlington based company with an excellent reputation on quality and delivery provides the club with confidence in making this substantial investment.
"We are also grateful for the help and assistance given to us by Darlington Rugby Club and Darlington Borough Council as well as other stakeholders."
Having signed the relevant contracts with Darlington Rugby Club less than two weeks ago, the main building works will commence on the 8th August with the first game in the Vanarama National League North scheduled to be played back in Darlington later in the year.
Managing Director of J and RM Richardson, John Richardson, whose company is based in Portland Place in Darlington, added; "My company is proud to have been chosen as the main contractor for the football club's redevelopment works. We are looking forward to starting the project and delivering this prestigious development."
The redevelopment will see the rebuilding of the 1,100 space Tin Shed – many Darlington fans have fond memories of the original Tin Shed at Feethams -- along with over 250 new seats, new terraces and turnstiles, while a security fence around the ground will be constructed. The development of new changing rooms are being undertaken by Darlington Rugby Club.
As the momentum of the football club's move back to Darlington gathers pace the club is keen to foster further relationships with local businesses to support the club on a Commercial front . We can offer several different packages tailored to your requirements. Any interested businesses can contact Directors Richard Cook at richard.cook@darlingtonfc.org or John Tempest at john.tempest@darlingtonfc.org.