Evo-Stik Review Week Six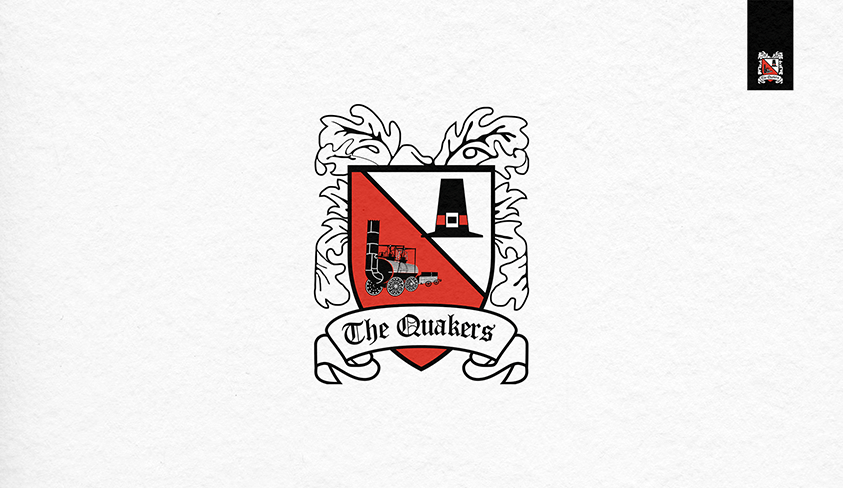 Simon Hahn brings us his regular round up Darlington's recent struggles continued, as we picked up one point from our two games this week. On Saturday we lost 1-0 at home to league leaders Salford, before drawing 1-1 at Radcliffe Borough on Tuesday night. We are currently ninth in the league table, three points off the final playoff spot.
Salford remain top of the league after picking up six points this week. After the victory at Darlington last weekend, they also picked up a win at home to Northwich Victoria on Tuesday. Chris Lynch and Sam Madeley both scored for the league leaders before the break. They were able to hang on for the victory, 2-1, despite a late goal for Northwich from Michael Clarke.
Bamber Bridge have moved up to second in the table following two victories this week. They first came from behind to win away to Padiham, 2-1, thanks to goals from Joseph Mullen and Matthew Mahoney. On Tuesday night they also came from behind to earn victory, this time against Warrington Town. Ben Wharton had given Warrington a lead, before strikes from, Andrew Bell, Alistair Waddecar and Danny Leight give Bamber Bridge the victory 3-1.
Farsley have slipped to third after a dramatic defeat at home to Mossley at the weekend. Farsley had led three times in the game, before stoppage time goals from Mitchell Bryant and Josh Granite gave Mossley the victory 4-3. Farsley were able to return to winning ways however, as they picked up a victory at Droylsden. Aiden Savory and Marcus Edwards scored the goals in a 2-0 victory for The Villagers.
Following the victory at Farsley, Mossley now sit fourth in the league. They were also able to pick up the three points against Scarborough Athletic in midweek. Mitchell Bryant gave Mossley the lead, before a James Beadle penalty levelled for Scarborough. However 18 minutes from time Mossley earned all three points thanks to a strike from Andrew Keogh.
In Scarborough's other fixture this week they were able to beat Burscough. Gary Bradshaw and Ryan Blott both scored first half goals in a 2-0 victory for The Seagulls.
Droylsden are fifth in the league table, despite the defeat at home to Farsley, they were able to win away to Brighouse Town. Ryan Hall scored a penalty to give Brighouse an early lead, before goals form Dale Wright, Ciaran Kilheeney and Kevin Leadbetter won the game for Droylsden, 3-1.
Local rivals Spennymoor Town picked up three points from a possible six this week. At the weekend they lost away to Warrington Town, 1-0, the only goal of the game coming from Louis Corrigan midway through the first half. They, however, were able to return to winning ways in the most comfortable of fashions on Tuesday, beating Ossett Albion 5-0. First half goals from Henderson and Henry, were added to after the break by Capper, Stephenson and former Quakers striker Andy Johnson.
Northwich Victoria are eighth, at the weekend they were held at home by Ossett Town, Mohamud Ali had given Northwich the lead in the second half, however Ossett levelled with ten minutes to go through Joe O'Neill.
Despite the loss to Northwich, Ossett Town round out the top ten, after they comfortably beat New Mills in midweek. They led 4-0 at the break after goals from Boardman, Merris, Wood and Connor, before Boardman scored his second of the game just after half time, as the score-line finished 5-0.
Lancaster City picked up one win and one draw this week, as they moved into the top half of the table. They were able to win away to New Mills, 4-1, thanks to Tom Kilfin, who scored twice, Neil Marshall and Aaron Taylor. They did, however, drop two points in incredible fashion on Tuesday night. Thomas Woods scored his second goal in the 89th minute to give Lancaster a 3-1 lead at home to Padiham before the visitors scored twice in stoppage time, through Thomas Bradley and Robbie Bromley to snatch a point in a 3-3 draw.
At the other end of the table, Kendal Town moved themselves away from the relegation zone, picking up four points in their two fixtures this week. They first dispatched Radcliffe Borough 4-1, Beattie, Pickup, Wilson and McGeechan the scorers. They then earned a 2-2l draw away to Burscough, with Danny Forbes netting both goals for Kendal.
Ossett Albion gained their first home victory of the campaign at the fourth attempt. Connor McDonagh and Connor Brunt were both on the score sheet, in a 2-0 home victory against Clitheroe.
Prescot Cables are third bottom despite drawing both their games this week. On Saturday they earned a 2-2 draw at home to Harrogate RA after Sam Corlett scored an injury time equaliser for Prescot. They then shared six goals with Clitheroe on Tuesday night in a 3-3 draw, Prescot remain without a win in the league this season.
This week Darlington have another two games as we look to return to winning ways, on Saturday we travel to Ossett Town, who are just one place below us in the league table. After this we host Harrogate RA on Wednesday night at Heritage Park. Elsewhere the sides still in the FA Cup play their second qualifying round matches.
Fixtures 27th September
Brighouse Town v Prescot Cables
Clitheroe v Northwich Victoria
Mossley v Kendal Town
Ossett Town v Darlington
Padiham v Burscough
Radcliffe Borough v Ossett Albion.