Fans Forum - Friday 7pm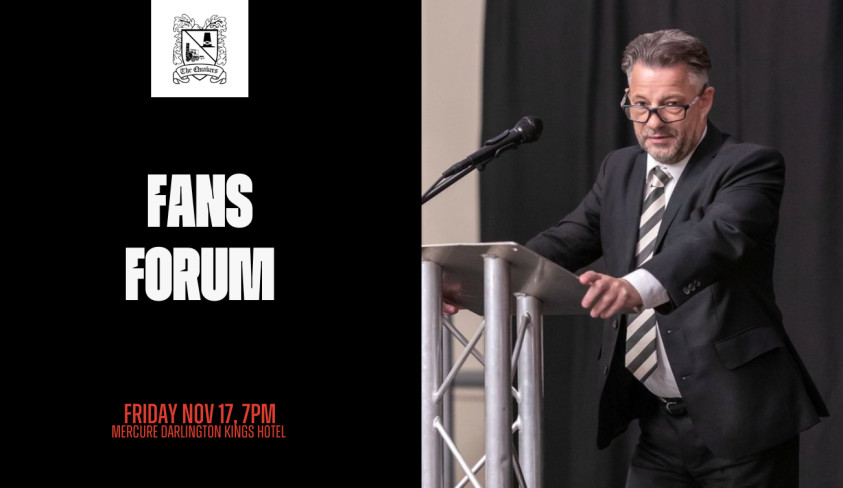 Your chance to ask questions
Our latest fans forum will take place on Friday night.
We are pleased to once again combine both the traditional, in-person experience for our fans, whilst also live streaming the event for those that can't be there in person. The forum will be held in the Kings Ballroom at the Mercure Kings Hotel Darlington, beginning at 7pm.
Fans who want to attend virtually will need to register by clicking on this link.
The boss Josh Gowling, assistant Danny Rose and CEO David Johnston, amongst others, will be present to provide updates on the club's progress and to answer any questions you may have. Stuart Armstrong will compère the evening.
We want to ensure that your questions are addressed, so there is the opportunity to send in questions in advance. There will also be questions taken live on the evening, both in person and online. Questions can be emailed in advance to questions@darlingtonfc.org if preferred by 12pm on Friday November 17th. Please note that emails won't be picked up after this time.
We look forward to engaging with all supporters at the forum.