Farewell to Feethams 10 -- Robbie Blake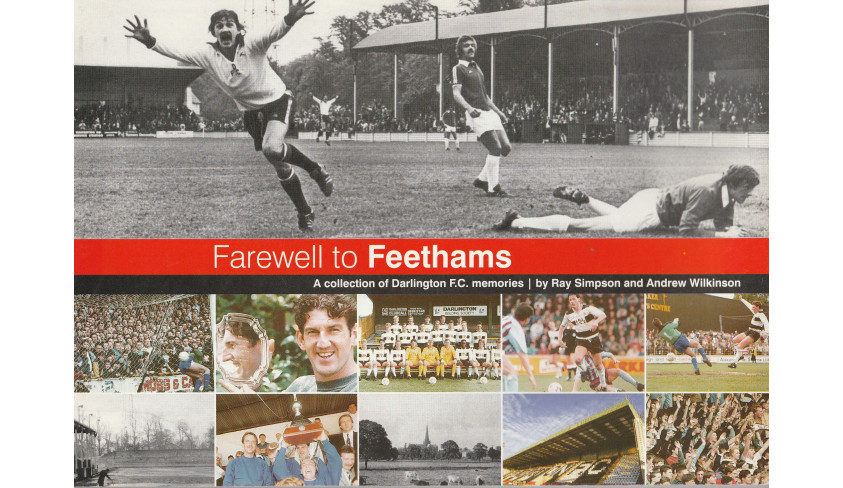 Memories of striker who played at Wembley
We continue our serialisation of the popular Farewell to Feethams book with the memories of striker Robbie Blake, who was one of the stars of the play off season in 1995-96, and went on to play in the Premiership, once scoring a memorable goal for Burnley against Manchester United.
Remember that the book was written in 2002.
Don't forget about our 80s week!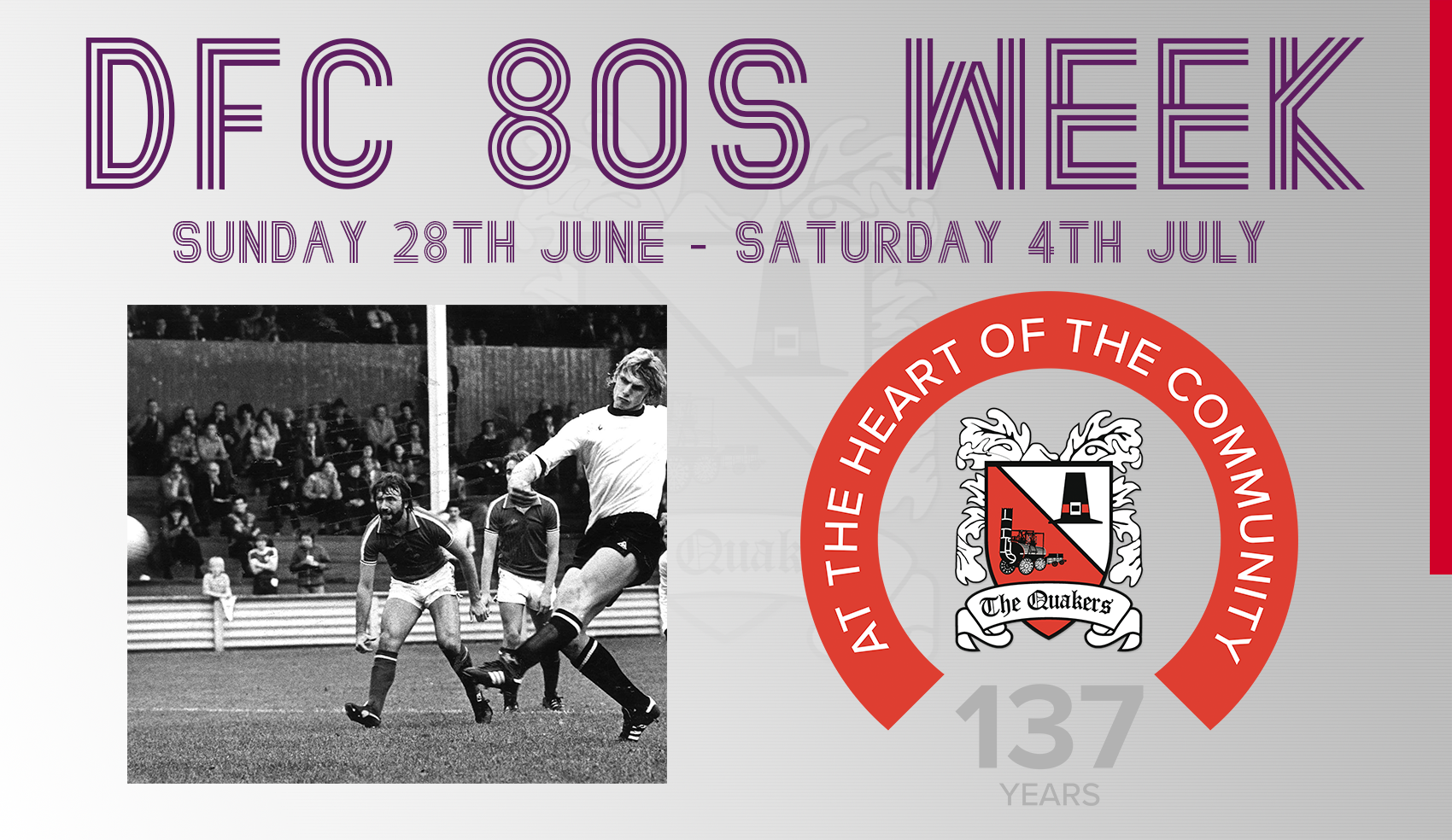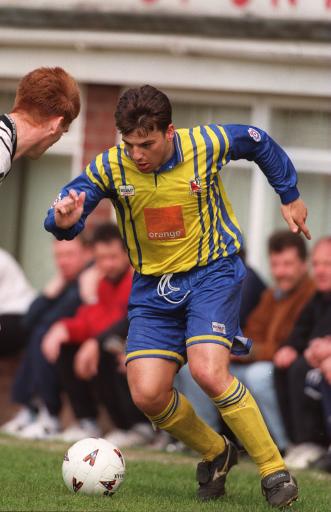 Robbie became a huge crowd favourite in Quakers' play off campaign in 1995-96. When Robbie scored in that season, Quakers never lost. It was just a shame that he didn't score against Plymouth at Wembley.
Strangely enough, it took him ten months to score in the first team after then manager Paul Futcher gave him his debut at Colchester in March 1995. When David Hodgson and Jim Platt took over the following summer, he was sent to League of Ireland club Waterford on loan.
"I went over there, supposedly for a month, with Peter Kirkham," he said. "I came back after just a couple of weeks, because I was drinking too much. We were only playing part time over there, and we were spending too much time in the pub just round the corner from the ground.
"So I came home, and told Hodgy and Jim that I picked up a groin injury!" Robbie was put into the side, and he finally scored his first senior goal in January 1996. "It seemed to take ages to score my first goal, but I'll always remember it – a header against Exeter City."
Robbie couldn't stop scoring after that, as Quakers played some excellent football. "I scored eleven goals in the rest of that season, plus one in the play-offs against Hereford.
"We had a good team then, and really we should have gone up. I think some of my best goals were a free kick against Colchester, and when I dribbled through to score at Doncaster."
One of the games in the run in that season was away to Preston. Ouakers drew 1-1 and afterwards set off for home up the M6, then the A66 over Bowes Moor.
"Unfortunately, the snow gates were down," said Robbie. "So the bus driver decided to take us a different route. But we got stuck, and just by chance, the supporters' bus rolled up behind us. To pass the time, we had a snowball fight."
Robbie wishes that he had scored another goal at Scunthorpe on the last day of the regular season. "We were losing 2-0 then 3-2, then we came back to 3-3. I had a chance late in the game when 1 just had the keeper to beat, but I hit the crossbar."
Quakers were pipped for automatic promotion by Bury that day, so instead they had to go into the play-offs against Hereford, the first leg away at Edgar Street.
"We let an early goal in, but then Sean Gregan levelled with a header. It was a great goal, but it took him about three hours to come down!"
Robbie scored the winner before half time. A few days later, Ouakers won the second leg by the same score to clinch a place at Wembley
"It was a great feeling. The fans went wild that night. There was a pitch invasion and there was a huge party afterwards.
Robbie hardly got a kick against Plymouth at Wembley. "Their manager, Neil Warnock, did a good job on us. We'd beaten them 2-0 and 1-0 in the league, but he'd done his homework. Instead of using 4-4-2, they used a 3-5-2 at Wembley which stopped us from playing.
"We had a couple of early chances, one fell to Matty Appleby, but the ball went just past the post. If it went in, maybe it would have been a different story."
The next season was a disaster, and by mid-November, Jim Platt had gone, and David Hodgson returned.
Hodgson had already been in charge once, but left on principle following a second round FA Cup tie at Rochdale in December 1995.
"The lads knew that something was going on, and we weren't really surprised by what happened.
"He had problems behind the scenes. For example, we went on a pre-season tour to Ireland, and we were in youth hostels. So Hodgy hired some bungalows for us instead."
Robbie was transferred to Bradford City for £300,000 just before deadline day in March 1997, and Quakers received another £50,000 as part of a sell on clause in January 2002 when he switched to Burnley.