Gavin Ellis: The season when time stood still -- part 1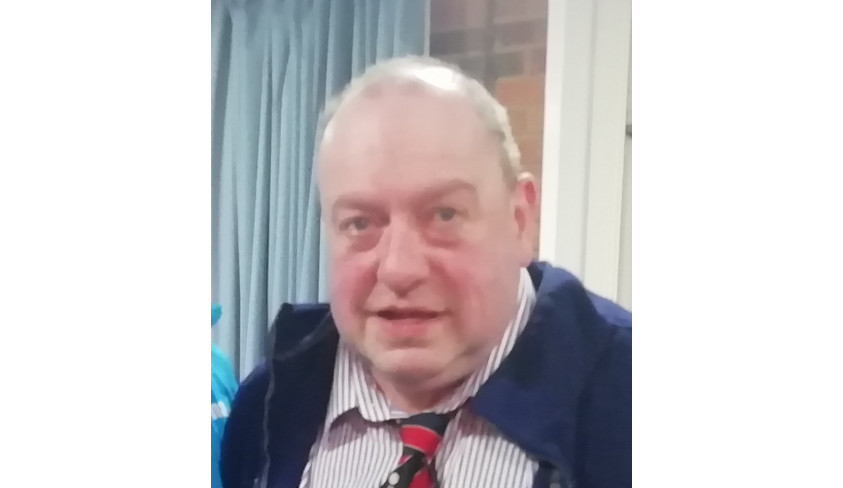 Life watching Quakers in prose
Long-serving Darlington fan (and ace fundraiser) Gavin Ellis has turned his hand to writing poetry, and in the first part of this new series, he talks about how he fell in love with the club, and introduces his first poem.
August 24th, 1970 was a dry but slightly windy day for nine-year-old Gavin Ellis. I prayed that the weather would stay like that as I trundled off to Corporation Road Junior School, for my father had promised me if the weather stayed the same he would take me to the football match at Feethams that evening – a League Cup first round replay between Darlington and Doncaster Rovers. Little did I know at the time it was the start of a love affair which was to last half a century and, hopefully, well beyond.
It was a bright Monday night, The Quakers having played a 1-1 draw down at Belle Vue the previous Wednesday night. Darlo were in the old Fourth Division at the time, Doncaster a division above them I seem to recall. Most of the action took place in the first half – The Quakers going 1-0 up after missing a penalty which was awarded for shirt pulling in the box.
I'm sure Doncaster rattled home a swift equaliser, only to find themselves 3-1 down at half time which turned out to be the final score. I was instantly hooked! I seem to remember the busiest people in the ground that night were the ballboys – several times the ball vanishing over the East Stand and probably into the nearby River Skerne.
The old man also took me to the second round tie, but had to take me out of Feethams early during a 4-0 home defeat to second division Fulham. Being only nine years old at the time I was terrified when trouble erupted in the Tin Shed, this being the early Seventies. Ironically, it was actually gangs from various parts of Darlington knocking the living daylights out of each other.
The next game he took me to was a bit more peaceful thankfully, a 1-0 win over Bournemouth and Boscombe Athletic, the same season that The Cherries beat Margate 11-0 in an FA Cup tie with Ted MacDougall scoring nine of the goals.
I attended another two league games with my father that season, both at the beginning of 1971, sadly watching our pre-Christmas promotion hopes rapidly vanish. A 3-2 home defeat by Notts County, in which centre back Brian Albeson twice managed to hit the net past his own keeper.
Then another 4-0 mauling at home, this time to Southend United which had the old man groaning 'that's it for this season'. It certainly made me think was I right to ask him that question the previous August walking down Tubwell Row after the Doncaster League Cup game – "Do the church bells at St Cuthbert's always ring when Darlington win?"
I was looking forward to celebrating 50 years of watching The Quakers last August, sadly it looks like I am going to be robbed of the chance by an invisible enemy – Covid-19.
I am hoping we are back up and running in time for me to celebrate my 60th birthday in January. Meanwhile, seeing as I can't do my fundraising on the Supporters' Coach at the moment, I have put a selection of poems together depicting last season's ups and downs. I hope you enjoy.
NEW BROOMS
We've now bid farewell to Tommy Wright
Optimism is Burning Bright
Our Wembley hero no longer here
He's now boss at Stratford, home of Shakespeare
Another ex-player is brought in from Blyth
Our fading club he is asked to revive
Alun Armstrong arrives from Croft Park
To steer The Quakers back out of the dark
I break my pre-season slumber to get the train down
To follow the lads at Northallerton Town
The Golden Lion does great pre-match food
I set off to the ground in a positive mood
The Northallerton team we soon overpower
Leading three nil after only an hour
A Tom Lycett goal seals a four nil win
I exit the ground with a satisfied grin
I head back to the station daring to dream
Of success ahead for the new regime
The friendlies conclude with a win at Esh Winning
No-one can wait for the season beginning
It's hard to believe that three years have passed
Since we travelled to Altrincham, time goes by so fast
I now look forward to the season's first day
A journey to Leeds, Farsley Celtic away.