Ray Simpson / 9th March 2019
Conceded four goals in the second half
---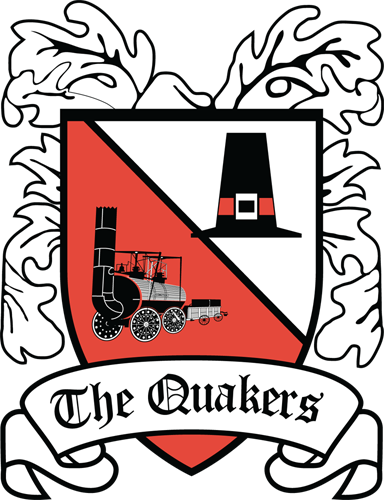 Hereford 4 Darlington 2
Elliott 12 mins 0-1, Thompson 36 mins 0-2 Thomas 58 mins 1-2, Galbraith og 66 mins 2-2, Owen-Evans 69 mins, 3-2, Smith 90 mins 4-2.
Attendance 2,294
Quakers conceded four times in the second half after leading 2-0 at half time.
It looked good for Quakers after Tom Elliott and Stephen Thompson put them in the lead at half time, but a burst of three goals in 11 minutes turned the game on its head.
Hereford won the first corner on 2 minutes with a shot by James Roberts that Terry Galbraith put out for a corner, but Quakers easily got the ball away.
Quakers then put a good move down the right involving five players before Luke Trotman put the ball across the face of goal and nobody could get a touch.
Hereford posed danger with a free kick curled in from the right by Danny Greenslade that was touched out for a corner.
The left wing corner fell to Josh Gowling at the far post, and his pull back was cleared by Simon Ainge.
Quakers took the lead on 12 minutes. A ball forward was cleared to Tom Elliott, who took a touch then hit a delightful dipping right foot volley over keeper Matt Yates into the net for his third goal of the season.
Hereford had a penalty shout on 19 minutes when Jake Symons got behind Ainge, ran into the box and went down when the centre half challenged him, but the referee waved play on.
Quakers suffered a blow when Palmer limped off with a knee injury, and was replaced by Glover.
Quakers nearly got a second when Jimmy Oates played a poor back pass to Yates, but Thompson nipped in, sidestepped the keeper, but Greenslade covered on the line and scrambled the ball away for a corner.
Hereford had a chance on 31 minutes when Elliott Richards found space on the edge of the box, but Turner beat his shot away.
Quakers had a free kick from the right on 34 minutes that Glover curled into the box, and Ainge was just inches away from connecting.
Quakers went 2-0 up on 37 minutes when Kneeshaw put his marker under pressure, and pounced on a poor back pass. He ran into the box and rolled the ball square for Thompson to sidefoot in his 91st goal for the club.
Turner pulled off a cracking save on 45 minutes. Thomas won the ball in midfield, and hit a piledriver towards the top left corner, but Turner went full length and pushed the ball around the post.
Half time
Hereford 0 Darlington 2
It was nearly 3-0 on 47 minutes. Hereford couldn't clear a left wing cross, and Kneeshaw couldn't quite get his foot on the ball, and Hereford recovered. The ball came out to Trotman, whose shot was blocked.
Hereford nearly scored though with a driven free kick from Greenslade that went just wide of the left hand post.
It was nearly 3-0 when Glover curled a free kick into the box from the left, and Will Smith's diving header went just past the post.
Hereford pulled a goal back though on 58 minutes, when a corner came over from the right, the ball was cleared to the edge of the box, but Kierian Thomas was waiting to hit a low right foot shot into the corner of the net.
Hereford nearly levelled on 64 minutes when a long ball was helped on f or Owen-Evans to run on to, and his right foot shot hit the bar.
Hereford were level on 66 minutes, Kyle Finn played the ball across the six yard box and the ball bounced off Galbraith and into the net.
And it was 3-2 on 69 minutes when Smith was adjudged to have handled a left wing cross, teh ref pointed to the spot, and Owen-Evans scored from the spot.
Quakers tried to hit back and Saunders broke and set up Thompson, whose shot was blocked.
Then Glover set up Thompson on the edge of the box on 87 minutes, and Yates pulled off a diving save.
But it was 4-2 in the last minute when Greenslade got into the box and set up Smith, who tapped in.
Team: Turner, Trotman, Galbraith, Elliott, Ainge, Smith, Henshall, Palmer, Kneeshaw, Nicholson, Thompson.
Subs: Glover, Maddison, Lingthep, Kokolo, Saunders
Hereford
Yates, Oates, Greenslade, Thomas, Cullinane-Liburd, Gowling, O'Sullivan, Owen-Evans, Richards, Roberts, Symons
Subs: Wesolowski, Wharton, Finn, Smith, Hill.
Share this