How our rivals are shaping up -- part 2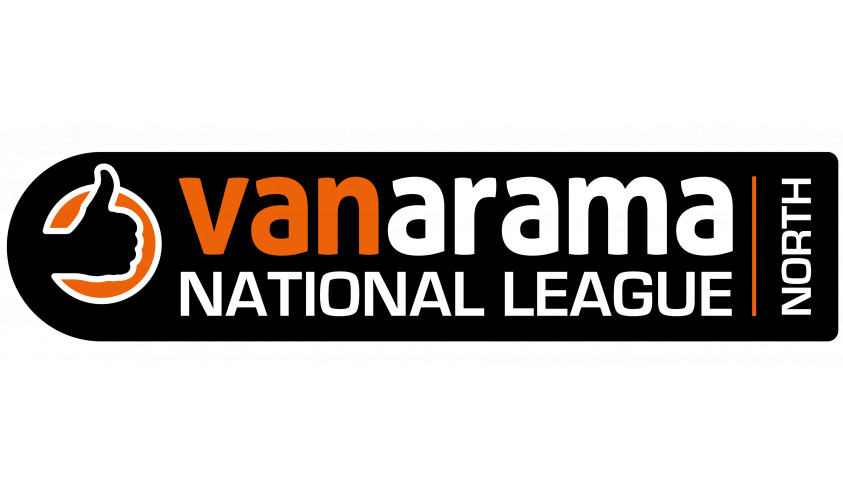 A run down of the other teams in NLN
Here's a run down of our rivals in National League North, and some of the signings they've been involved in.
Gloucester City
Switched from National League South, playing at Evesham
Incoming: Jennison Myrie-Williams, Marlon Jackson (Weston Super Mare), Fabien Robert (Forest Green)
Manager: Mike Cook
This season's fixtures: 4th January (h) 7th September (a)
Guiseley
Last season: 19th
Incoming: Hamza Bencherif (York), George Cantrill (Sheffield United), Gabriel Johnson (Brighouse), Andrai Jones (Stafford), Jamie Spencer (Bradford PA), Aaron Martin (Brighouse)
Outgoing: Joe Green (Gainsborough), Marcus Dewhurst, George Cantrill, Josh Langley, Lewis Archer and Michael Fowler Alex Purver (Oostersund)
Joint managers: Marcus Bignot, Russ O'Neill
This season's fixtures: 1st February (h) 26th October (a)
Hereford
Last season: 17th
Incoming: Reece Styche (Alfreton), Jordan Nicholson (Darlington), Brandon Hall (Kidderminster), Martin Riley (Alfrton), Rhys Davies (Shrewsbury), , Alex Bray (Rotherham), Jacob Jagger-Cane, Jason Pope (both Hereford)
Outgoing: James Wesolowski, Joel Dielna, Cameron Ebbutt, Louis Ezewele and James Roberts, as well as loanees Matt Yates, James Waite and Jak Hickman
Manager: Tim Harris
This season's fixtures: 2nd November (h) 22nd February (a)
Kettering
Promoted from EvoStik Southern League Central, won the league by 14 points
Manager: Marcus Law, appointed during the summer after Nicky Eaden resigned.
Kettering play at Latimer Park in Burton Latimer after moving from their previous ground. They were relegated two divisions after going into admin in 2011-12.
This season's fixtures; 10th August (home) 4th April (a)
Kidderminster
Last season: 10th
Incoming: Alex Prosser (Aston Villa), Cliff Moyo (Guiseley), Richard Peniket (Alfreton)
Outgoing: Joe Ironside (Macclesfield), Joel Taylor (Chester), Kane Richards, Brandon Hall (Hereford), Liam Truslove Nick Clayton-Phillips, Josh Heaton and Liam McAlinden
Manager: John Pemberton was appointed during the summer following the resignation of Mark Yates
This season's fixtures: 19th October (h), 8th February (a)
King's Lynn
Incoming: Nathan Fox (Hednesford), Sam Kelly (Billericay), Sonny Cary (Wroxham), Chris Smith (Ipswich)
Promoted from EvoStik Southern League Central after winning the super play off against Warrington
Manager Ian Culverhouse
This season's fixtures: 25th April (h) 31st August (a)
Leamington
Last season: 13th
Incoming: Cieron Keane (Basford), Josh March (Alvechurch), Reece King (Hednesford), Kaiman Anderson (Stourbridge)
Outgoing: Ahmed Obeng, Colby Bishop (Accrington Stanley)
Manager: Paul Holleran
This season's fixtures: 15th February (h) 9th November (a)
Southport
Last season: 14th
Incoming Kieran Glynn (Salford), Charlie Albinson (Blackburn), Zehan Mohamed (Accrington Stanley)
Outgoing: Liam Davies, Josh Tibbetts, Jordan Richards, Billy Priestley & Josh Langley.
Manager: Liam Watson
This season's fixtures: 17th August (home) 18th April (a)
Spennymoor Town
Last season: 4th (beaten on penalties by Chorley in the play off final)
Incoming: Gavin Cogdon (South Shields), Nathan Buddle (Blyth) , Dan Ward (Middlesbrough), Ben McKenna (Chester), Rees Greenwood (Falkirk) and James Roberts (Hereford), Carl Magnay (Hartlepool)
Outgoing: Chris Elliott (Darlington) Shaun Tuton
Manager: Jason Ainsley
This season's fixtures: 26th December (h), 1st January (a)
York City
Last season: 12th
Incoming: Steve McNulty (Tranmere) , Andy Bond (Fylde) , Peter Jameson, Kieran Green and Dan Maguire (Blyth), Paddy McLaughlin (Hartlepool)
Outgoing:
Manager: Steve Watson
This season's fixtures: 14th September (h), 21st December (a)