James Charlton wins the Harvey Madden award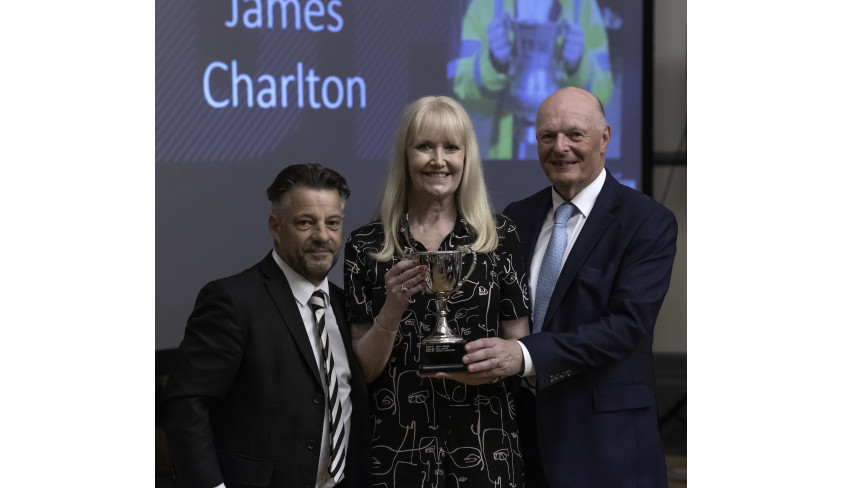 Standing ovation for parents
The late James Charlton won the Harvey Madden award at the club's presentation night on Friday.
James was a very popular volunteer at the club, and had started watching Quakers when he was a babe in arms.
When we were forcibly relegated to the Northern League in 2012, James was a very active volunteer, looking after Quaker Retail, stewarding and a host of other jobs.
James' award was accepted by his parents, Carol and Steve, who received a standing ovation from everyone in the room.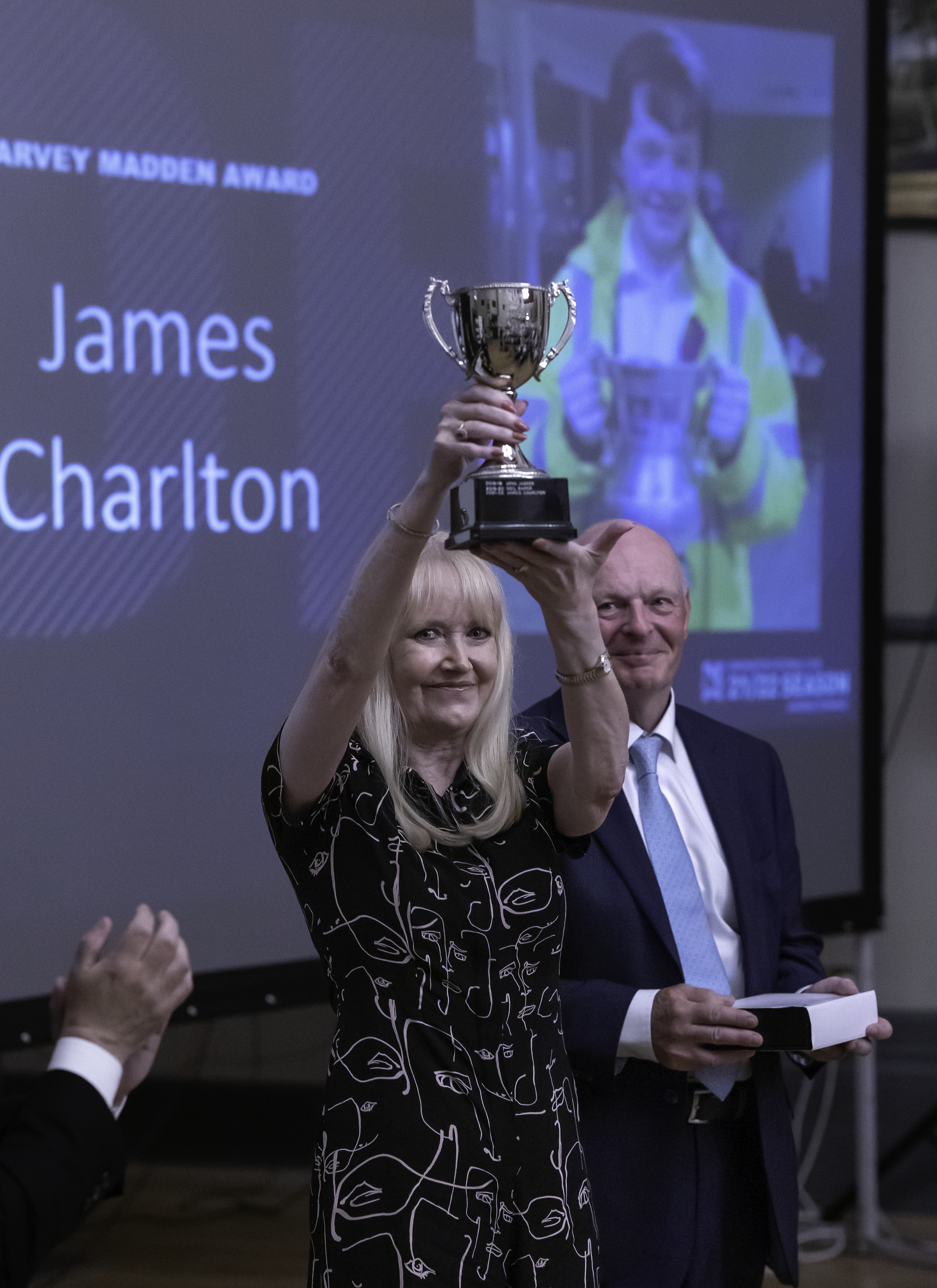 James will be sadly missed by all who knew him