Job vacancy: Darlington FC website manager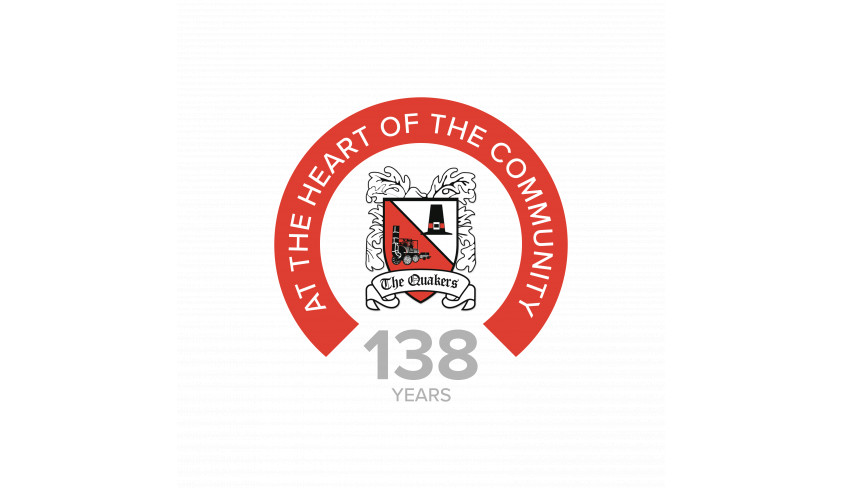 A great chance to be involved at the club
A vacancy has arisen in the club's media team for a voluntary website manager, who will be responsible for the ongoing development and design of our popular official website.
Job Description: Voluntary Website Manager of Darlington FC
Reporting: Head of Media & Communications
Background:
There have been many changes to our football club, particularly over the last 20 years, but through all this change we've stayed true to our local roots and loyal fans.
To us, being Darlington's local club isn't just about location. It's an attitude, a set of beliefs and an approach that has got us to where we are today and will be part of everything we do as we write new chapters in the Club's history. The future is brighter than ever.
We now seek a Website Manager to develop a cohesive and improved media presence across all of our platforms, working with an experience and committed team of volunteers. We also intend to review our entire digital media offering and this post is pivotal to this important development.
The Role of the Website Manager
Job Responsibilities:
To continue the ongoing development of the DFC official website
Take ownership of design projects
Consider UX, marketing and media aspects and work with colleagues collaboratively to finalise design
Define and use data and analytics in making design decisions
Work with front end web developers to deploy designs
Overall monitoring and evaluation of the design projects
Produce regular reports for the DFC Board on digital media performance and subsequent outcomes
Qualifications/Skills:
Demonstrated ability in website development and to take a project from concept to launch
Understanding of image composition, and typography
Excellent time-management skills
Awareness of User experience principles
Comfortable working in a deadline-driven environment often at short notice
Excellent written and verbal communication skills
Attention to detail with a high degree of accuracy
Education and Experience Requirements:
There are a wide range of qualifications and experience available but we would expect experience in most of:
Relevant qualifications or studying towards qualification in Web creation
Portfolio of creative work
Experience with HTML, Javascript, and CSS
Experience with creative design tools such as Adobe Creative Cloud (Dreamweaver, Photoshop, InDesign, Illustrator)
High level understanding of PHP programming language
Experience with the Laravel framework
Experience building / working with content management systems
Experience with creation and Management of MySQL databases & Servers
Knowledge of Linux (Ubuntu distribution)
Knowledge of either the Apache or nginx web server
Version control experience
Personal Qualities:
The Website Manager is a key part of the media team and will help to take forward the media plan for Darlington Football Club, working with the various stakeholder groups. A strong interest in football would be a great advantage and we particularly welcome applicants in the local area with good communication skills keen to build or develop a career with a prominent local brand. Confidentiality and non-disclosure are prerequisites to this post
Key Internal Relationships:
The Head of Media and Communications
The Community and Operations consultant
Commercial and Marketing teams
Darlington FC Supporters Group
Quaker Retail
If you feel that you are the type of motivated person that can help take the club forward in this voluntary role, please send your details, along with your CV, to media@darlingtonfc.org.
We would be interested in talking to students who wish to build their CVs and obtain work experience.