Make an offer for Mane's boot at our Silent Auction on Friday!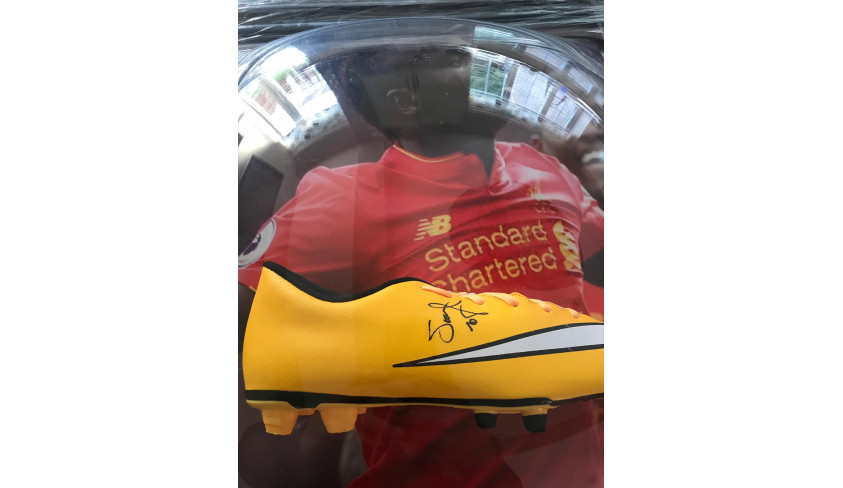 Some very attractive items up for auction
Make a silent bid at our auction on Friday night!
Want to own a boot that once belonged to Sadio Mane?
We have these items up for silent auction at our end of season awards dinner on Friday night – please note that we will only accept bids on the night in person, we're not accepting bids in any other manner.
The following items will be on display, simply approach Les Langley near the stage, and place your bid with him.
The winning bids will be announced at the end of the evening.
All of these items have got certificates of authenticity.
Mane Boot
Van Dijk Boot
Shearer boot
Messi Boot
Salah Boot
Guardiola boot
Cantona Shirt
Gerrard shirt
Shearer Shirt
Ronaldo Shirt
Scholes Shirt
AJ boxing Glove
Gordon Banks pic
Gazza and Vinnie pic
(Thanks to Craig Morley and Atlantic Events for assembling this list)