Meet the academy lads -- Max Booth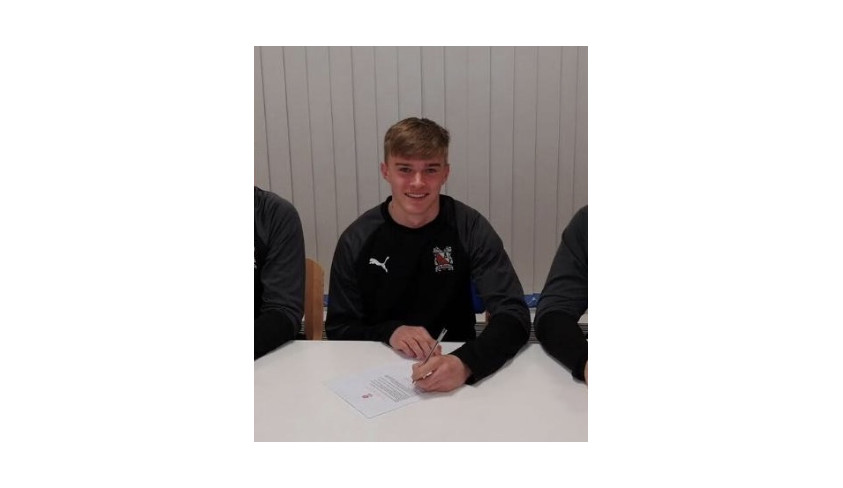 Profiles of our new intake
The Academy season has restarted, and we're profiling the lads who will be part of the new intake.
Today, it's centre back Max Booth
What was the first club you supported?
Newcastle United
Who was your first favourite player?
Fabricio Coloccini
Who is your current favourite player?
Virgin Van Dijk
Who has been the biggest influence on your career?
Dad
What's been the biggest game of your career so far?
National Semi-finals for County
Which football ground would you most like to play on?
Wembley
What was the first Darlington match you went to?
A league game about two years ago
What's your favourite food?
McDonalds
Which countries in the world have you visited?
Spain, Greece, America, Mexico, France, Portugal, Scotland, Holland
Which stadium in the world would you most like to visit?
Wembley
Who do you think is the best player amongst your team mates and why?
Ciaran Dixon, because he's quick and agile and very hard to defend against
What would be your best footballers XI?
De gea, van Dijk, Gomez, Robertson, Trent Alexander Arnold ,Kante, Shelvey, De Bruyne, Ronaldo , Messi, Mbappe