Meet the Academy lads -- Reece McMann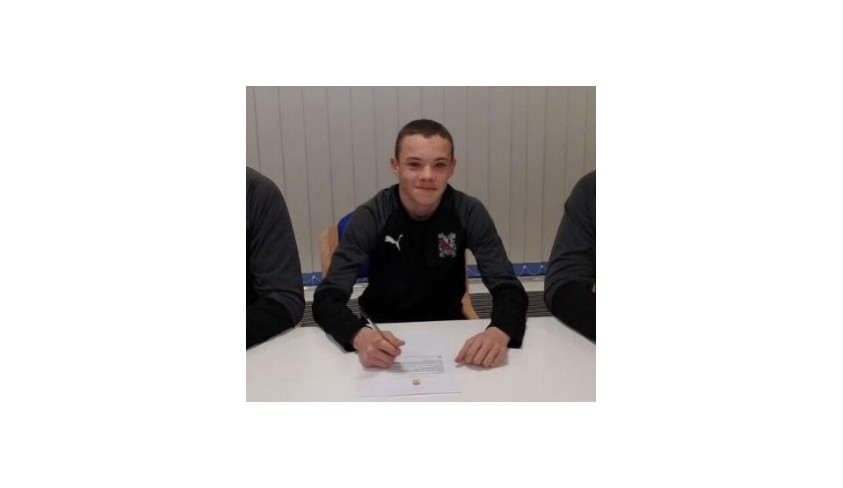 Profiles of our new intake
Our new academy starts in September -- circumstances permitting -- and we're checking out the new lads. Today it's winger Reece McMann.
What was the first club you supported?
The first team I supported was Man Utd
Who was your first favourite player?
My first ever favourite player was Wayne Rooney
Who is your current favourite player?
My current favourite player is between Mbappe or Sancho
Who has been the biggest influence on your career?
My dad has had the biggest influence on my career as he's always pushing me
What's been the biggest game of your career so far?
The biggest game so far was last season against Gateshead who were top at the time beating them 3-1
Which football ground would you most like to play on?
I would love to play at old Trafford
What was the first Darlington game that you saw?
I can't remember exactly, but I think it was a cup game
What sort of music do you like?
Grime
What's your favourite food?
Pasta
Which countries in the world have you visited?
I've only visited Spain and Holland, Holland was for a football torno which we won.
Which stadium in the world would you most like to visit?
Anfield
Who do you think is the best player amongst your team mates and why?
I don't think I could pick one out of the team as we all bring or own individual things in which helps us as a team
What would be your best footballers XI?
GK: Peter Schmeichel
Rb: Zanetti
Cb: Ronald komen
Cb: Vidic
Lb: Roberto Carlos
Cm: Kaka
Cm: Paul Scholes
Rm: Henry
Lm: Figo
St: Ronaldo
St: Drogba