Meet the newest member of the Bandera Texas DFC supporters club!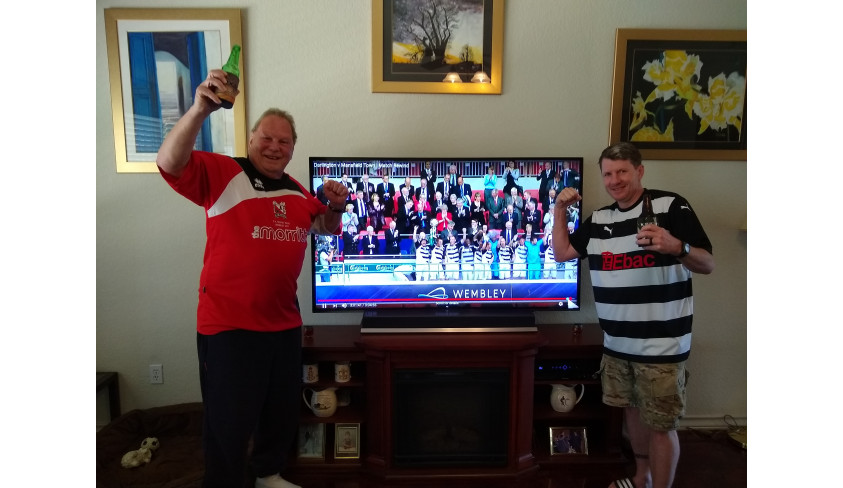 Chris introduces another Darlo fan to the branch
The Bandera Texas branch of the Darlington FC supporters club have recruited a new member!
We'd like to welcome Brett Gondron, a Lt Colonel in the US Army, to the club. He spent the day recently watching Quakers in the FA Trophy final replay, wearing his Darlo top. He's pictured with Chris Willsden.
Once again, we'd like to thank everyone in Bandera, Texas, for their great support!