New kit to be launched on Tuesday!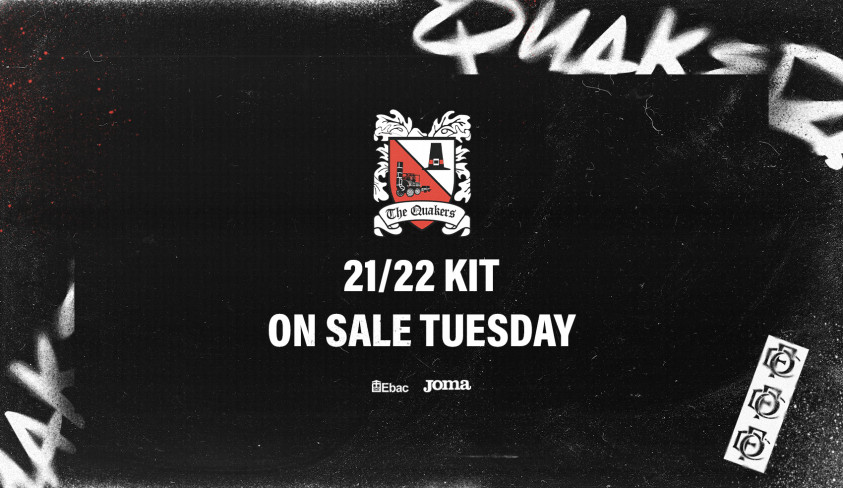 Home and Away kits available.
Our brand new kit, which has been chosen by Darlington fans and supplied by our partners Joma, goes on sale on Tuesday at 10am!
The new season is less than three weeks away, so there can't be a better time to pre-order the new kit. We expect a delivery from Joma very soon, and orders will be despatched (or can be collected) as soon as possible after that.
There will be three ways to pre-order the new home and away kits:
In Quaker Retail in the Dolphin Centre
Lynn and her happy team return to the Dolphin Centre for the first time in 500 days on Tuesday morning, and they'll be open from 10am. They are now situated on the left after going through the main entrance, (instead of on the right as in the past).
On line
You'll be able to place your order from 10am on Tuesday morning online shop.darlingtonfc.co.uk
My Sportswear
Our friends at My Sportswear in Morton Park Darlington will also be taking orders from Tuesday at 10am.
The shirts are £29.99 for Juniors and £39.99 for adults.
If you purchase a home and away shirt there is a £5 reduction so they cost £74.99.
There is also a £3 reduction on full kits, Junior £45.99 and Adult £59.99 respectively.
You can also purchase your Season tickets and a Car Park Pass at QR.