New line in Quaker Retail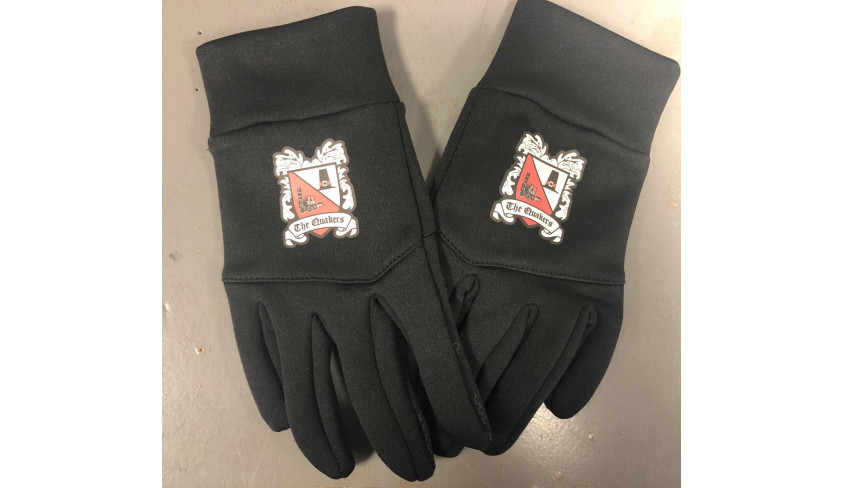 Wear your DFC gloves at matches!
The cold wintry days are here, so why not buy a pair of Quaker gloves?
Not only will they keep your hands warm, they're also smart phone friendly!
They'll be an ideal Christmas present -- they're on sale from Quaker Retail, price £11.
Quaker Retail is open every weekday in the Dolphin Centre between 10am and 1pm, on Saturday at the Chester game, and on Sunday in the Dolphin Centre between 11am and 2pm.