Nice Network to begin its third season as back of shirt sponsor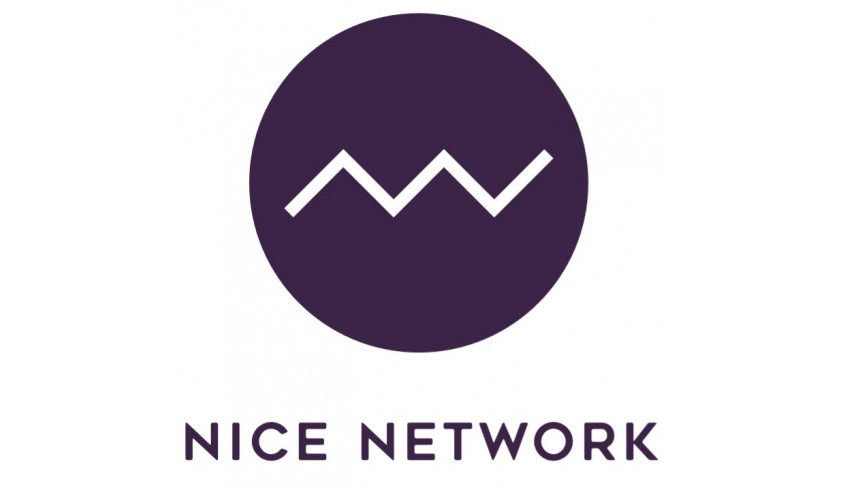 Not just Nice by name
The Darlington Football Club Board is delighted that communications company Nice Network is to begin its third season as back of shirt sponsor.
This means that at least for the next twelve months, Nice Network will remain a Club sponsor and the agreement also includes a working business partnership with benefits for both parties.
The Club has worked with Nice Network since the 2018/19 season and is looking forward to further developing this partnership throughout the forthcoming season.
Established in 1986, the Sunderland-headquartered company – formerly known as CCS Mobile - provides unified communications to some of the world's largest brand names from Nike to Puma, Husqvarna, Russell Hobbs and Converse, to name just a few.
The company is also a pioneer of ethical selling, having co-authored the first ever white paper for ethical selling within the telecoms industry and – much like Darlington FC – is an organisation built on a firm community footprint.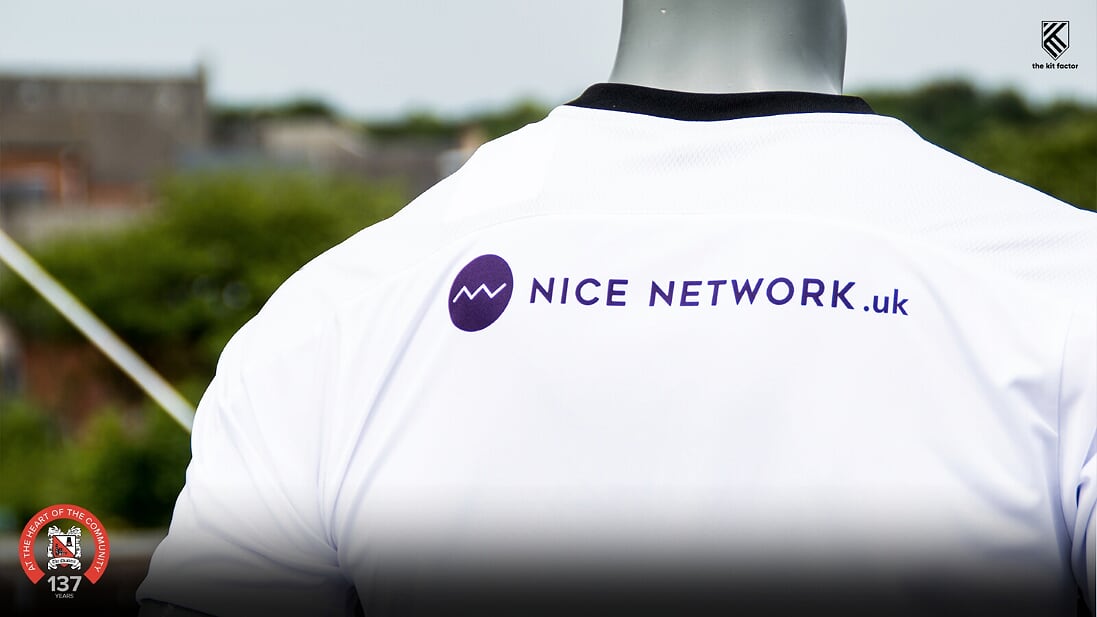 Working alongside its clients and partners, it has supported countless charities, community projects and causes over the past twelve months, from sponsoring childrens' youth football teams, to supporting care homes during the pandemic and helping tackle the global e-waste crisis.
Geoff Burns, head of sales and customer experience at Nice Network, said: "We've been proud to support Darlington FC over the past twelve months and we are looking forward to working with the club as preparations get underway for the new season, however that may look.
"As a club, Darlington FC is one that is deep-rooted within its community and this is something that really resonated with us as a business when we first started working with the team. We commit to doing a lot of CSR and youth sponsorship ourselves and being given the opportunity to sponsor the back of the academy teams' shirts as well as the first team's, was ideal.
"We also work collaboratively with our clients and partners on a wide range of community projects throughout the year – and with kit manufacturer Puma being a long-serving client of ours – it just seemed like the perfect opportunity for us to get involved."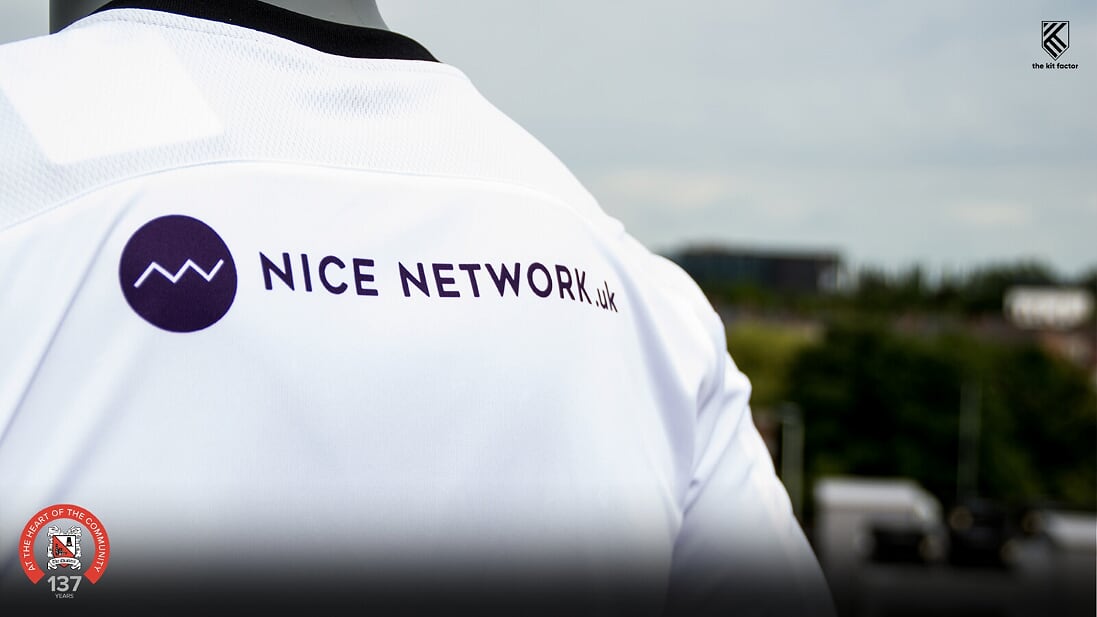 Dave Mills, the Club's Community and Operations Consultant added: "We're delighted to continue to work with Nice Network for at least the next 12 months. Nice Network have been sponsors for the last 18 months and the new season will see the Club and Nice Network working together on community based projects, particularly for the benefit of children and young people."
To find out more about Nice Network, visit: www.nicenetwork.uk or contact 0191 511 1000.