Now available at Quaker Retail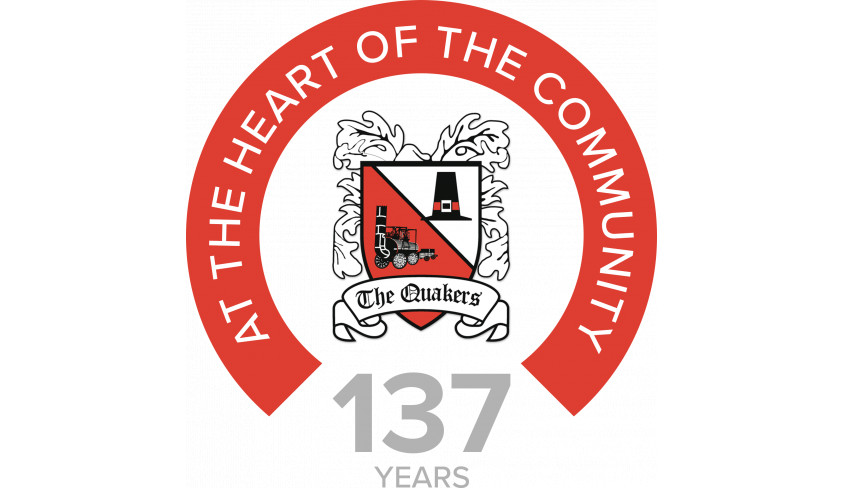 What's available on our online shop
Lynn updates us from Quaker Retail -- all items are available from shop.darlingtonfc.co.uk
Home Shirt Sale A big thank you to everyone who bought a home shirt last week in our home shirt sale. We sold lots of shirts which is great for when we can all go and watch the lads play again and wear our colours. I'm sure many of you took advantage of the sale to buy shirts for Christmas presents too.
Delivery times and Posting Dates Please could I ask everyone please to order early for Christmas this year? Puma have a 5-week delivery time so we are reaching a cut-off date already for Puma Leisurewear. We also must consider Royal Mail last posting dates which are Friday 18th for second class and Monday 21st for first class.
Home and Away Shirts We have home and away shirts available in all sizes so if you haven't bought yours yet or are thinking about buying one as a present then go to shop.darlingtonfc.co.uk and you can buy either a shirt or a full kit as seen here modelled by Harry and Will Hatfield. Away socks are due next week from Puma.
Gift Vouchers We've always had gift vouchers available in Quaker Retail but now we've got our own online voucher card. The vouchers are for £10, £25, £50 or £100. Once you've bought your Voucher Card you will receive an email which you can forward to the recipient of the voucher. It carries a code which can be redeemed against any online order you make. If you buy something it will reduce the amount left on your card until the next time you want to use it or you can spend it all at once!! Many thanks to Wayne Raper for designing and setting up the card.
Coming Soon to Quaker Retail
We have a few items which are going to be available to buy very soon: -
Our ever-popular Calendar is now at the printers so should be with us very soon with pictures of all your favourite players.
Another fans' favourite is the Football Manager game which also should be with us in the very near future just in time for Christmas
A new item for you is a super Teddy Bear keyring. The teddy is wearing a t –shirt with a Darlo badge on and is very cute.