Order your retro shirt in Quaker Retail today!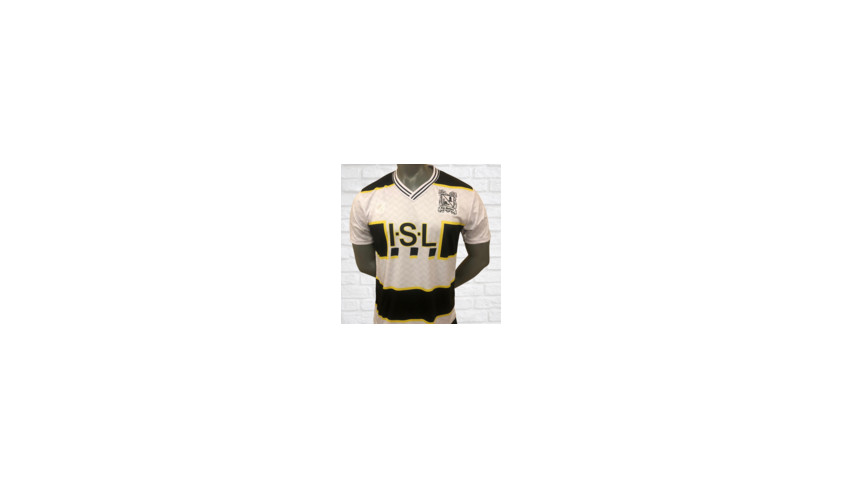 DFC memorabilia on sale today
Buy your Retro Shirt in Quaker Retail today!
This is the shirt that was worn by the team that won the Conference in 1990 when Brian Little was manager and Kevan Smith skipper.
The shirt is available to pre-order until Sunday 15th March. Orders are expected to be dispatched within 4 weeks of the pre-sale period closing.If you haven't ordered one yet and would like to do so then you can come and order one at the retail unit at Blackwell Meadows today or alternatively you can order online at shop.darlingtonfco.uk.
We have a Medium shirt in our shop for you to view. Priced at £39.99 for adults and £29.99 for Juniors, it's a great reminder of the 1989/90 promotion winning season. Sizing runs from 0-3 months to 5XL and also includes a ladies fitting.
Shirt Sale If you want a bargain then we have a really great price for our home shirts in our sale. Junior and Adult home shirts are only £25. Wear them to the match to show your support for the team or for playing sport yourself. Every penny you spend in Quaker Retail goes straight to the club so you'll be helping the club too.
Socks. Our socks have arrived. They are one size 6-11 and are black with the Quaker's badge on either side of the ankle. They are priced at £4.50. They wash extremely well and are a great buy for yourself or for a present for any Darlo fan.
Snoods. If you don't want to wear a thick scarf then a snood is an ideal alternative. Our adult snoods are £10 and the Junior Snood £8. The Morf Microfibre black snood has the Darlington FC badge on the front. Fold it, wrap it, twist it, the snood can be worn in a variety of different ways...
a neck warmer,
a headband,
a wristband,
or a balaclava.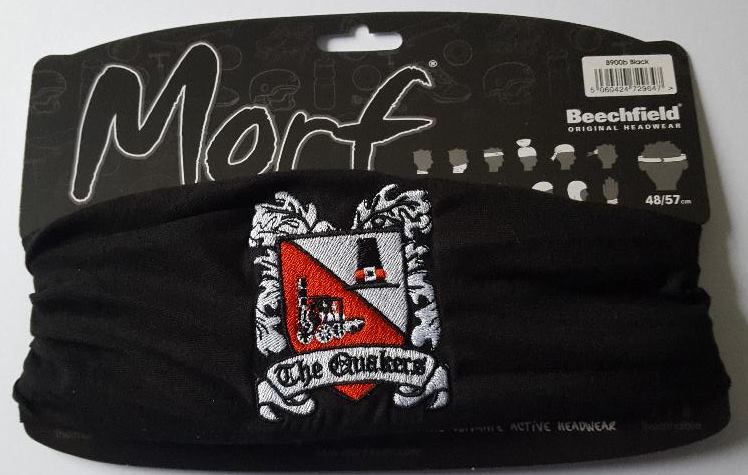 Backpacks. Our backpacks are ideal for away games or for holding sports wear when visiting the gym or swimming. They have two zipped pouches so wet and dry items can be separated. A few of us in the shop have bought them and they are great for taking to away games as they hold sandwiches , reading materials, money programmes etc. Our backpacks come in two colour ways, plain black or black and red and have the club badge on the front. Our backpacks cost £25.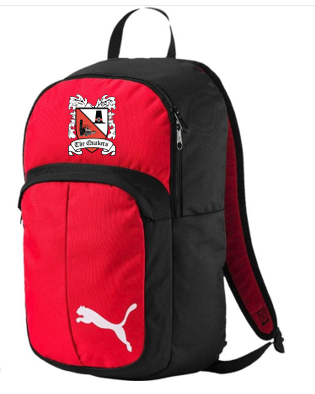 All this is available in the Quaker Retail unit at Blackwell Meadows today, or in the Dolphin Centre every weekday between 10am and 1pm