Outstanding answers from the webinar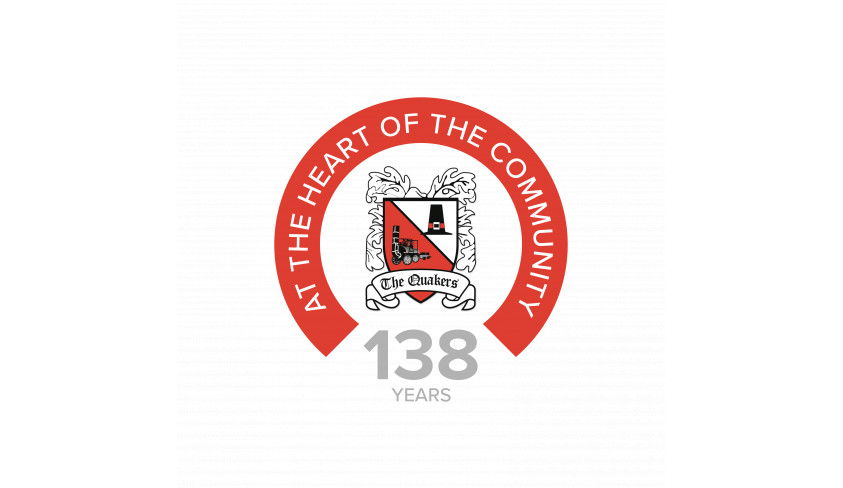 Thanks to DJ, Alun and Dave Watson
Here are the outstanding questions and answers from the webinar last week.
After checking, some of the outstanding questions were covered during the webinar itself.
We'd like to thank everybody who submitted questions on the night, and hope that you found the webinar informative.
Here's the link to the webinar -- you'll need to log into your YourClub account to access it.
https://yourclub.darlingtonfc.co.uk/videos/3
Questions for DJ
I think it's really bad news re Arena decision. I cannot imagine Govt will allow full capacity until spring in 2022 so how will we survive on 5-600 fans in the ground?
We had to look at the full commercial proposal and the ongoing relationship with the Arena and at this stage we have ruled out a return as it does not work for the club despite the obvious capacity gains. The club needs to move forward with a clear plan in mind and we are therefore exploring all options at Blackwell with DRFC.
We will have to manage the crowd issues in line with Government advice but with live streaming capability we have moved to provide the opportunity for all fans to view the games until a full return is permitted. We are hopeful however , that this may be possible for the start of next season and in our financial projections to the NL over recent weeks, we were asked to model based on this, which shows the thinking from the NL.
To possibly encourage new fans would a joint season ticket be an option with the rugby club?
We could consider it, and will talk it through with the RC

Has there been any discussion with the council regarding a long term lease on a parcel of land to develop a ground ?
Yes but there are very limited 4 hectare sites available that are already not designated for alternative use ( and in some cases where European funding has already been secured to support long term employment numbers). At the moment, sites in Darlington are extremely limited.
Have we got any plans for further advertisements at Teesside airport/train station or around the town centre,such as Bill boards, to promote the football club. These are major routes into the town and would be a great revenue stream.
At present no, but we will discuss with the commercial team. The Covid pandemic has affected everything to be honest and long term sustainability has been our key focus. We can revisit this once society returns to normal and people are travelling again.
Question for secretary Dave Watson
How do you and your team work regarding match days?
Hi Match Day begins at least 7 Days prior to the event.
The home club has to confirm the game with the opposition and Match Officials, this includes all Covid 19 protocols, that are required to be fulfilled by Clubs and Officials.
As Match Day approaches, we will receive request from various media outlets and club scouts to attend that need to answered and politely informed that are not allowed to attend!
The visiting club will send a list of Attendees of which they are allowed 32 in total.
They will also be required to Provide a Covid 19 self-declaration for their squad and Officials and travel plan.
I will then draw up an entry list for the Volunteers who operate Main Reception. They will temperature test each person who enters the ground.
Prior to the opposition arriving I arrange a deep clean of the dressing rooms as an added protection against Covid 19!
Our Safety Officer will then carry out a pre match safety briefing for our volunteer stewards.
Match Officials arrive by 1.30 pm and shown to their changing rooms. Match Day Secretary Allan Wilson takes over the Red Zone operation. He writes out the team sheet and exchanges them with the opposition and Match Referee. During the game we keep a record of the game, Goal Times, scorers, substitutions and yellow or red cards. At Full time players need to be given their hospitality food which is delivered to the team coach by our stewards. Match Officials are paid by BACS during Covid direct to bank accounts. The Referee will confirm any cards he may have issued.
Once the game is over, I need to send a full copy of the team sheet with all the match information to The National League. Then I am required to send a report on the Match Officials to The FA through the Match Officials Administration System (MOAS)
At this point I start to prepare for the next game.!
Questions for Alun
Darren Holloway -- is he loving the club and working alongside you as well?
You would have to ask Daz that but I'm pretty certain he is. We just need to get a full season behind us. We both would love to get Darlo back to being a full-time professional football club but in a sustainable way.
We talk about improving the ground, would Alun rather have a flatter more sand based pitch?
We need to do what's best for the football club and look at where we can make as much extra revenue as possible first along with improving the match day experience.
I would love a bowling green pitch but to be honest Blackwell is one of the best in the league as it is now. Once we get the 2000 fans in on a regular basis then we can look at the pitch, haha!