Thommo mugs and T shirts going well!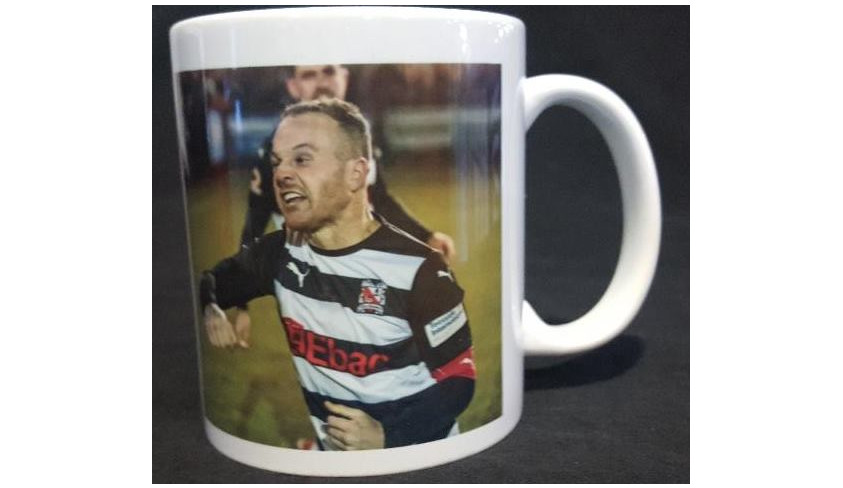 Great souvenirs of Thommo's 100th goal
They're being snapped up -- mementoes of that great day when Thommo blasted in that penalty against Spennymoor for his 100th goal.
Now in stock are Thommo mug and Thommo T shirts! Check out Quaker Retail in the Dolphin Centre this week every day between 10am and 1pm.
The Thommo mug has an image of him celebrating his 100th goal, and an inscription on the back -- the price is £6.
And we've also got a T shirt (price £10) with a Thommo action shot. We'll have large and extra large in stock, but Lynn has ordered smaller sizes. (Imagine that with Thommo's autograph!)
We also have snoods available, priced £8 for juniors and £10 for adults.