Pictures returned to the club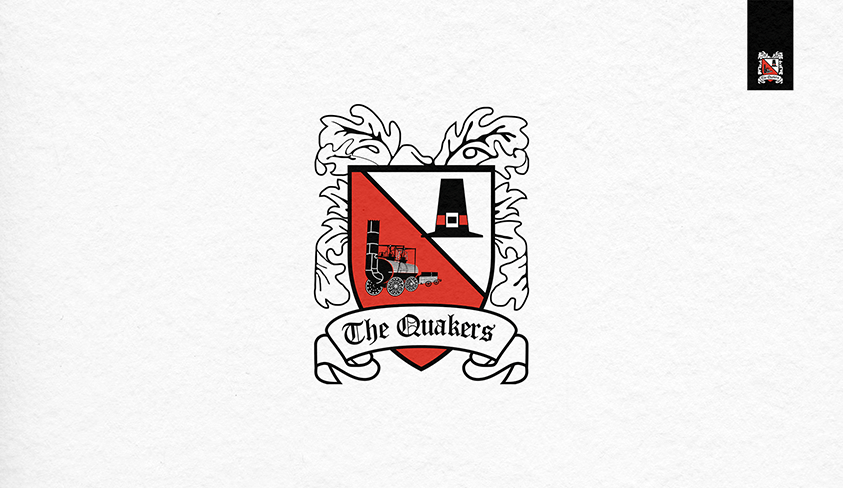 Pics of old East Stand and Tin Shed back with DFC
The club has recently been given two old photos of the old West Stand and Tin Shed at Feeethams.
The pics were destined for the tip at one point following a house clearance, but thanks to Julie Anne Norman, they were retrieved because as she said; "They are a part of the club's history".
We would like to thank Julie-Anne for her kind help.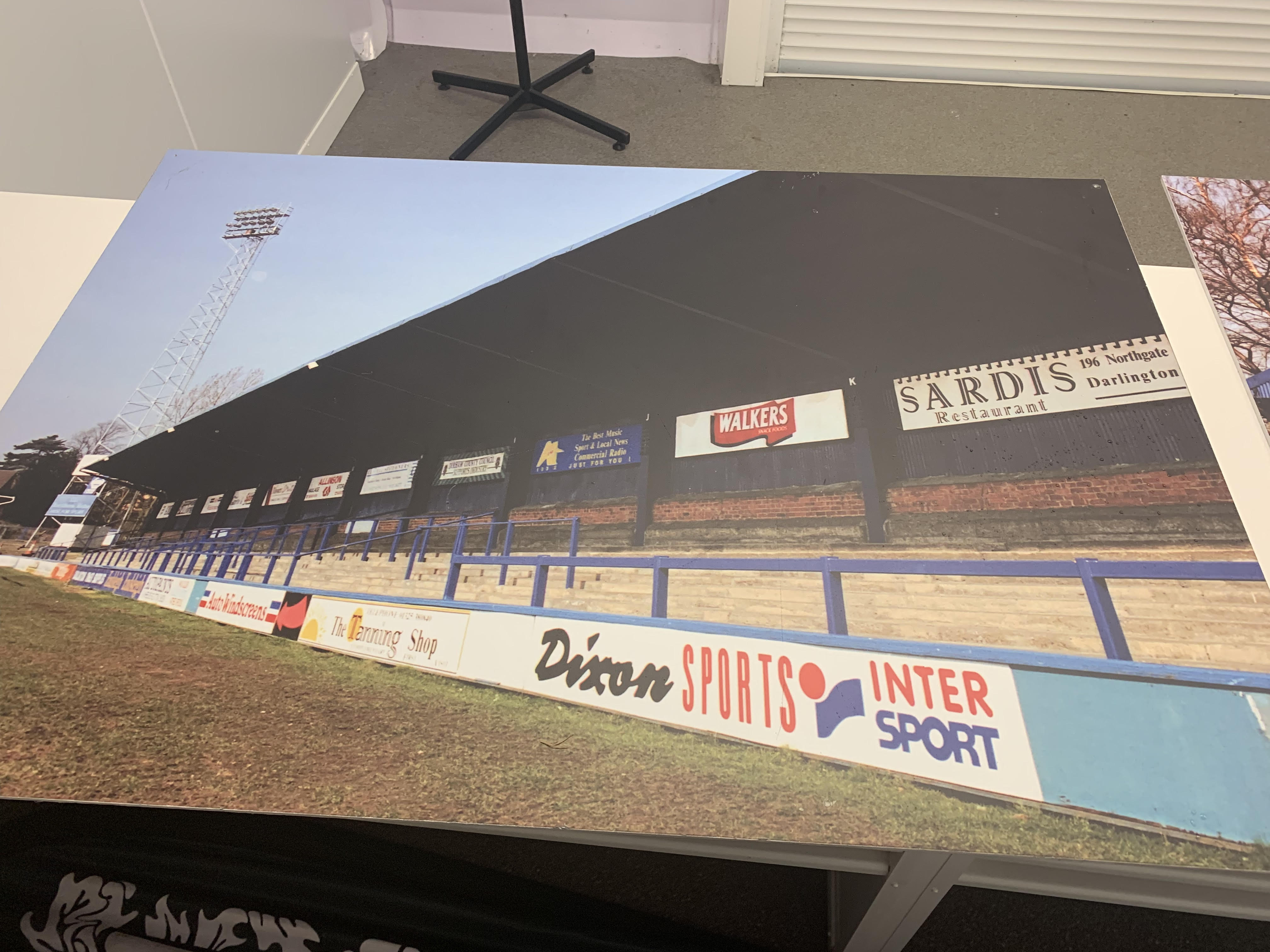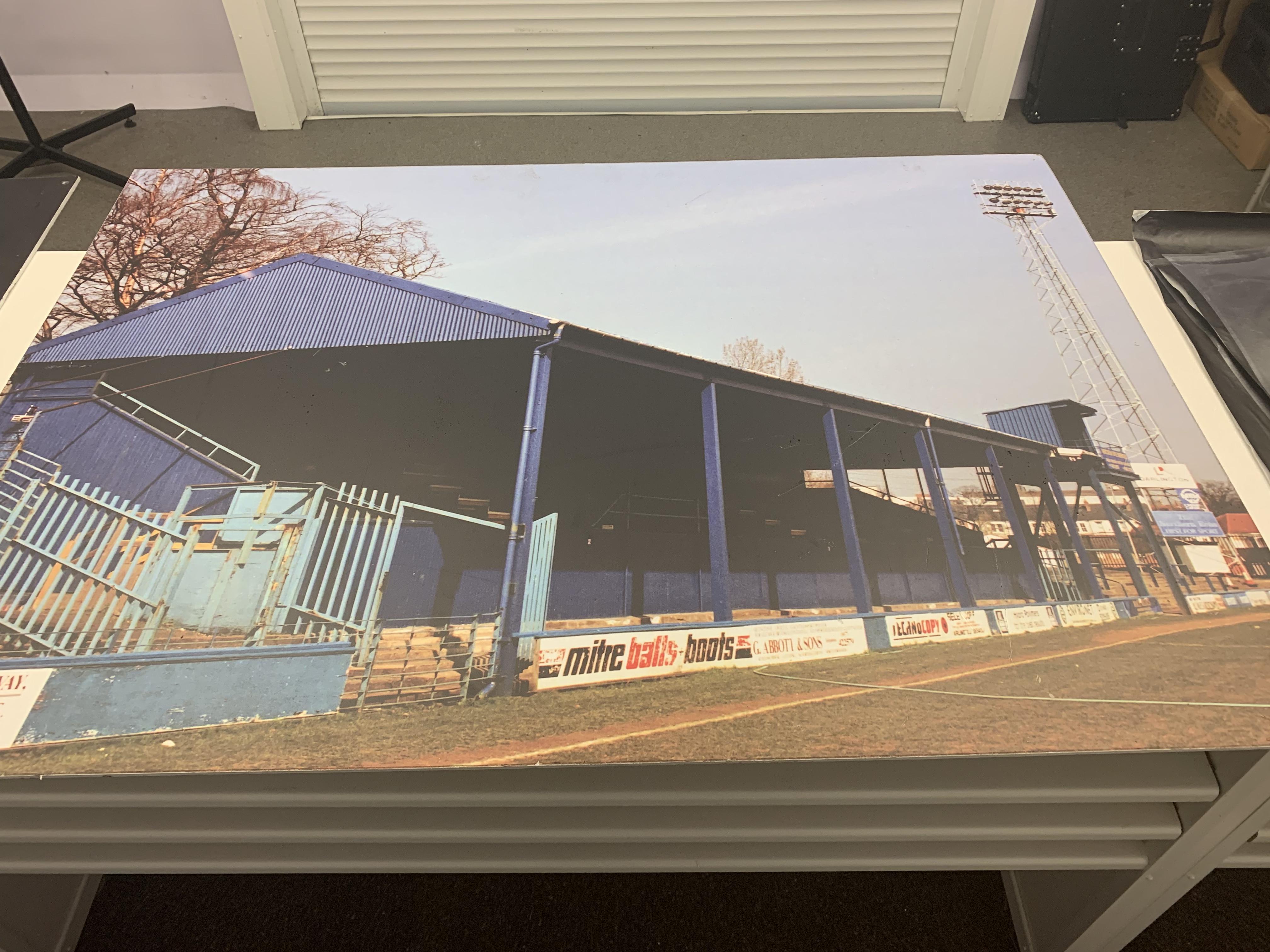 If you hear of any sort of Darlington memorabilia on its way to the tip, then rescue it and let the club know.
Drop a line to Craig Morley (craig.morley@darlingtonfc.org) or Ray Simpson on media@darlingtonfc.org.