Post year end update statement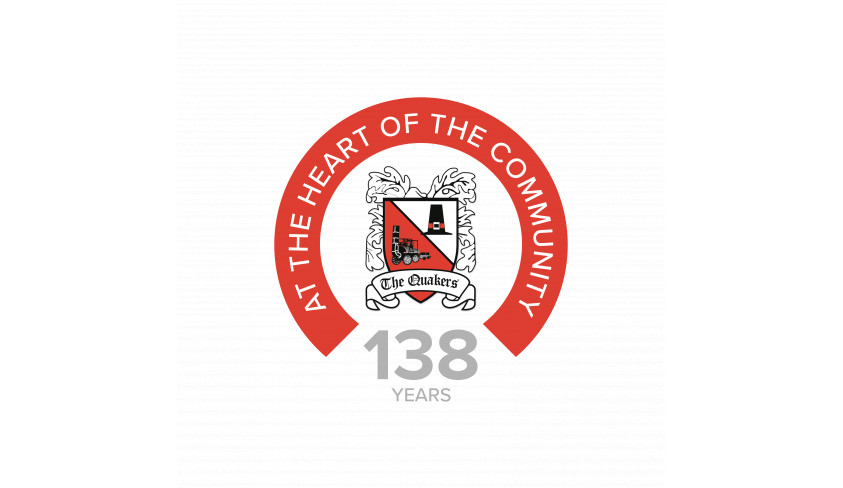 Year end update
Darlington FC issues an update for the year ended 30 June 2021 for our supporter-owners. We will hold an online fans forum in early August. David Johnston, Alun Armstrong plus the Board will be available for questions.
As a fan-owned club we are committed to keeping our supporter-owners fully informed on the club's financial position. With the 20/21 financial year now complete we can provide a summary update. We plan to release the full accounts and hold our AGM in either late 2021 or early 2022.
Summary
The year ending June 30th 2021 was a year of positive progress financially, ahead of our original expectations. Turnover was marginally up on the previous year whilst costs overall were reduced due to the curtailment of the season. The net result is an improved operating profit versus the previous year1. Whilst this is an excellent outcome it is important to note we were aided by several exceptional factors without any of which the outturn for the year would have been significantly different.
Our fan-owners support of the club financially throughout the year was fundamental to our progress. Boost The Budget investment exceeded £130,000 and an overwhelming majority of supporters chose to either gift back or roll over their 20/21 season tickets to the coming season in the final quarter of the year.
Our FA Cup and Trophy runs generated over £100,000 of un-forecast revenue whilst the government furlough scheme and National Lottery grant funding also provided substantial support at various points across the year.
Without the early curtailment of the season, we would have incurred substantially higher costs in the final five months of the year. If we'd continued to play whilst receiving no in-person matchday income or grant funding we would have had a particularly challenging period with significant financial losses forecast.
Balance Sheet
During the year we were finally able to repay the 2017 fan-loans that had originally been due for repayment in April 2020. In the final quarter of the year, we received a winter survival loan from the DCMS for £64,800. This was to assist the club in surviving the financial impact created by Covid, in particular during the period November 2020 to March 2021. This loan has a 20-year repayment term at a low fixed interest rate.
We finished the year with a positive net cash position, a significant improvement on our position from the prior year. Our external debt now consists of low interest rate loans with repayment terms between 9 and 20 years.
This improved position gives us the opportunity to invest in capital expenditure as we aim to improve the match day experience whilst retaining cash on our balance sheet as a financial safety net.
Outlook
Our improved financial position, alongside strong season ticket sales (826 21/22 ticket holders inc. 500 Club members to date) and increased Boost The Budget investment has allowed us to continue to provide Alun Armstrong with the resources to assemble a competitive squad for the coming season.
On our current base scenario forecast (a return of supporters and no exceptional income) we expect to post a loss for the coming financial year. The Board, after consulting with the DFCSG Board, are comfortable with this projection given our improved balance sheet. We will continue to work hard as we progress through the year to increase our revenues and control costs to improve on this forecast.
Finally, we are very excited to kick off the season shortly and welcome our fantastic supporters back to Blackwell Meadows for our first competitive fixture in front of supporters for 17 months.
1Operating profit 2019/20: £14,045