Programmes from the 1953-54 season: part 1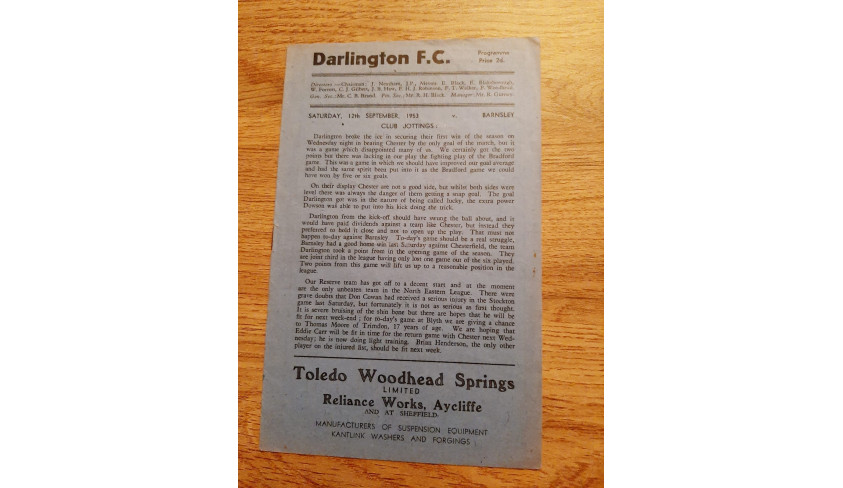 More from Karl Alexander's mammoth collection
Karl Alexander, who probably has the biggest collection of Darlo programmes ever, has sent the website copies of programmes from the 1953-54 season:
We were looking to improve on our 21st placing of season 1952-53, and we started the 1953-54 season with two successive away games.
We picked up a point at Chesterfield in a 1-1 draw, and then we travelled to Crewe on 22nd August, and lost 1-0.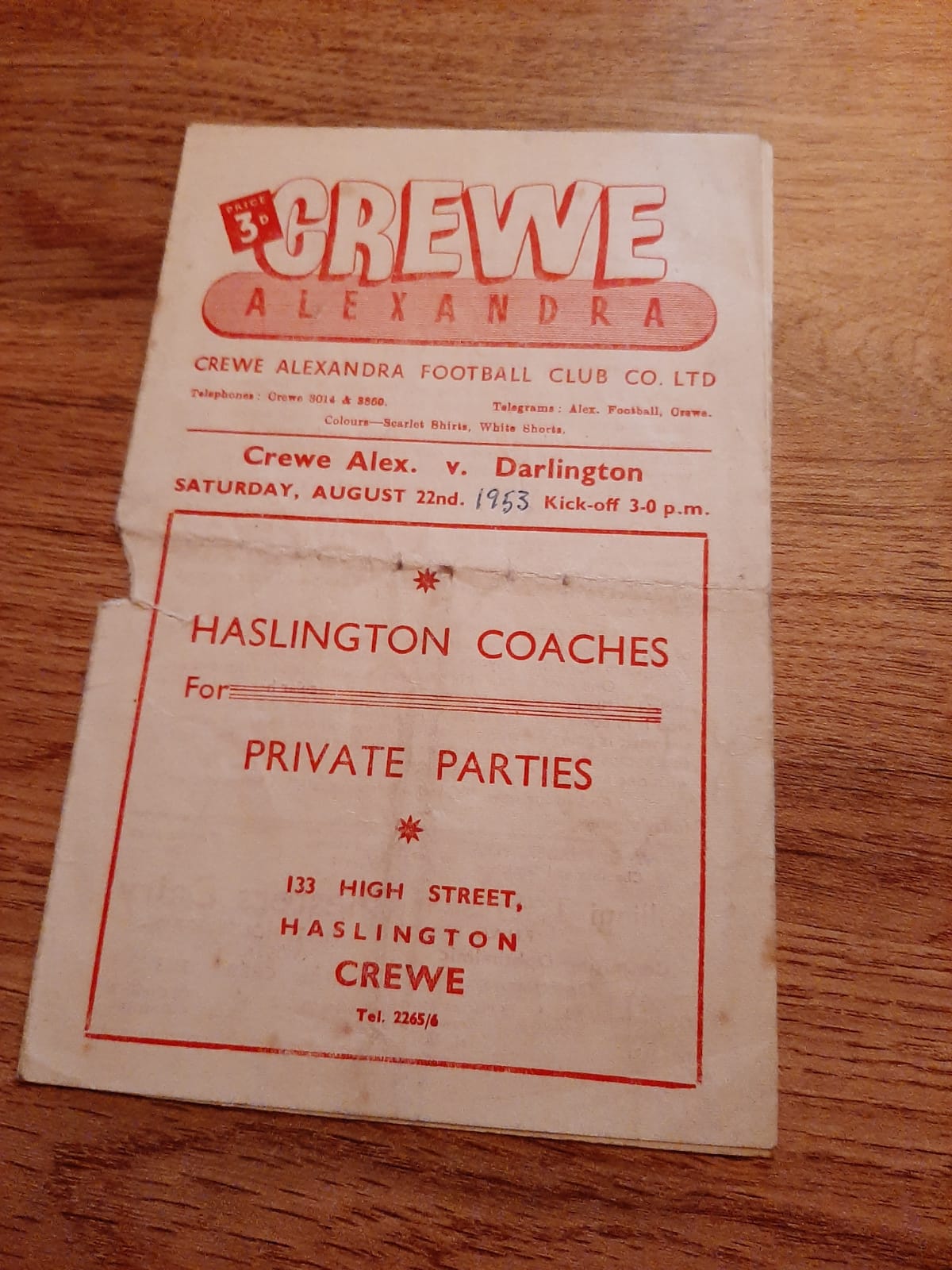 We had a bad start to the season, by the time we went to Bradford pA on 5th September, we'd only collected one point from five games, scoring just once.
However, we drew 2-2 at Park Avenue for only our second point of the season.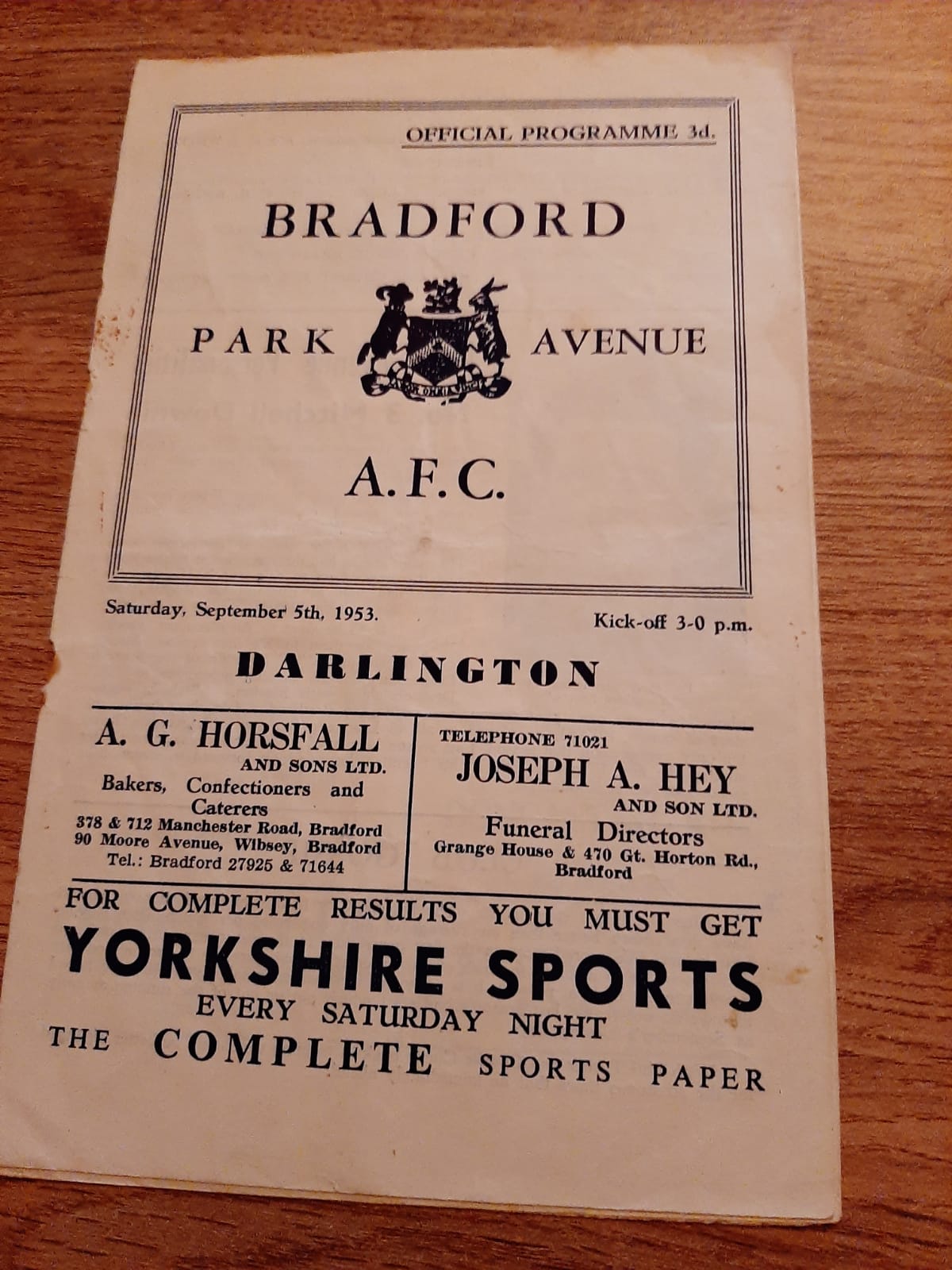 By the time we played Chester on 9th September 1953, we only had two points from six games, but a goal from Dowson earned us a 1-0 win in front of 4,875 fans at Feethams. No floodlights, so kick-off was before the end of the working day for some fans.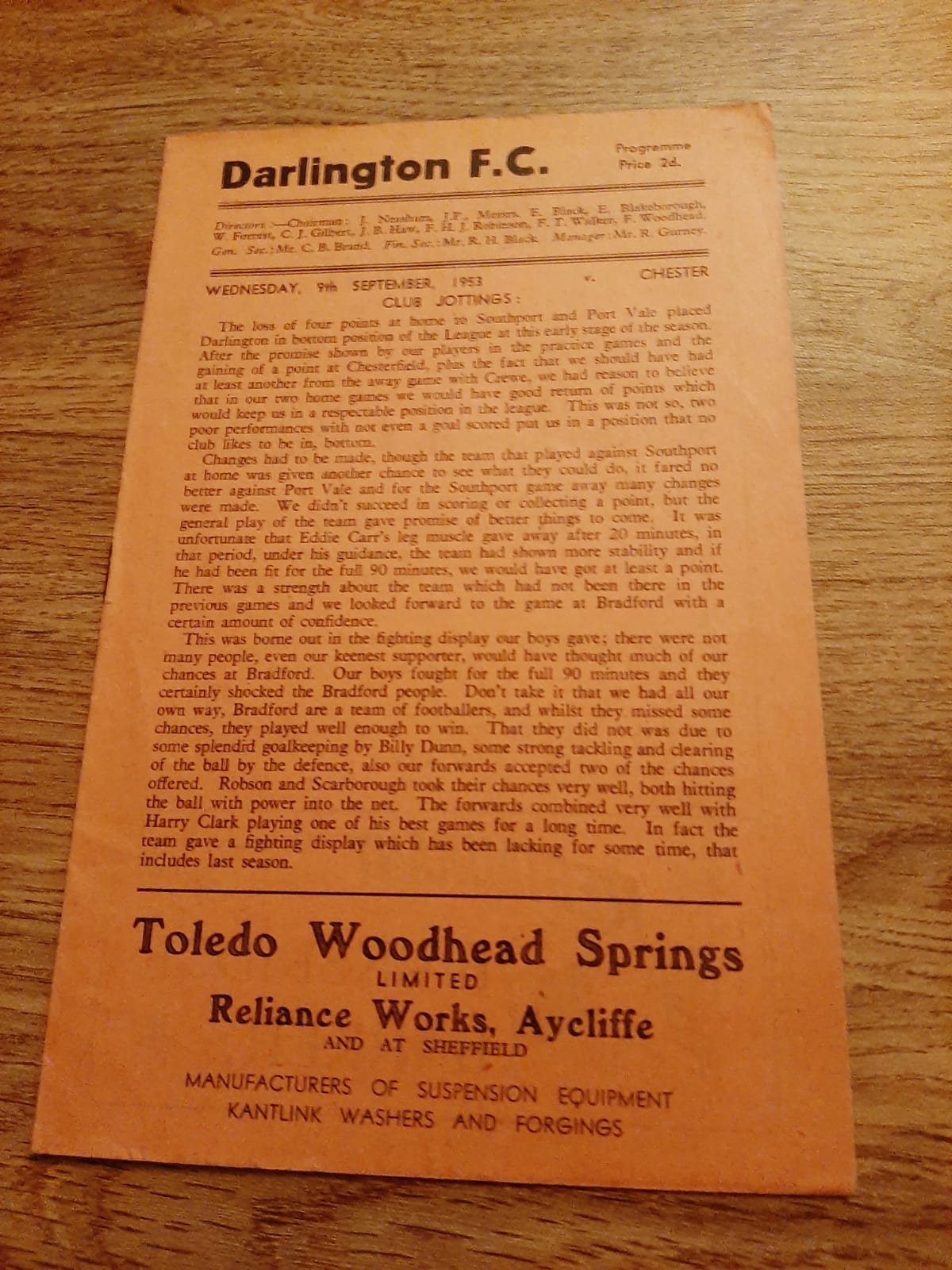 Three days later, we played Barnsley at Feethams, and drew 1-1 in front of 6,912 fans. A Saturday game, so more fans had time to come to the game.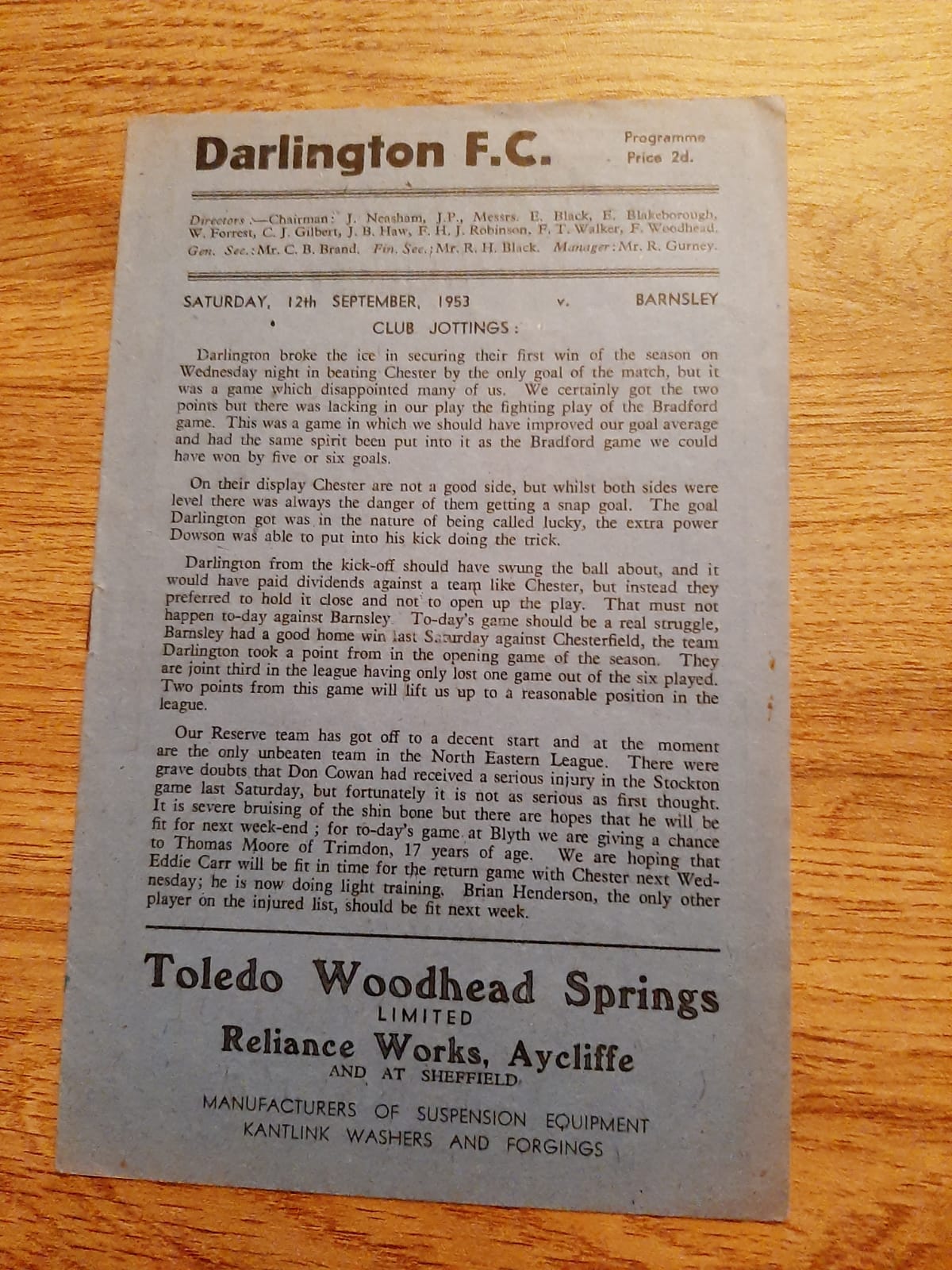 By the time we went to York, we were unbeaten in four league matches, and we went five unbeaten in a 3-3 draw.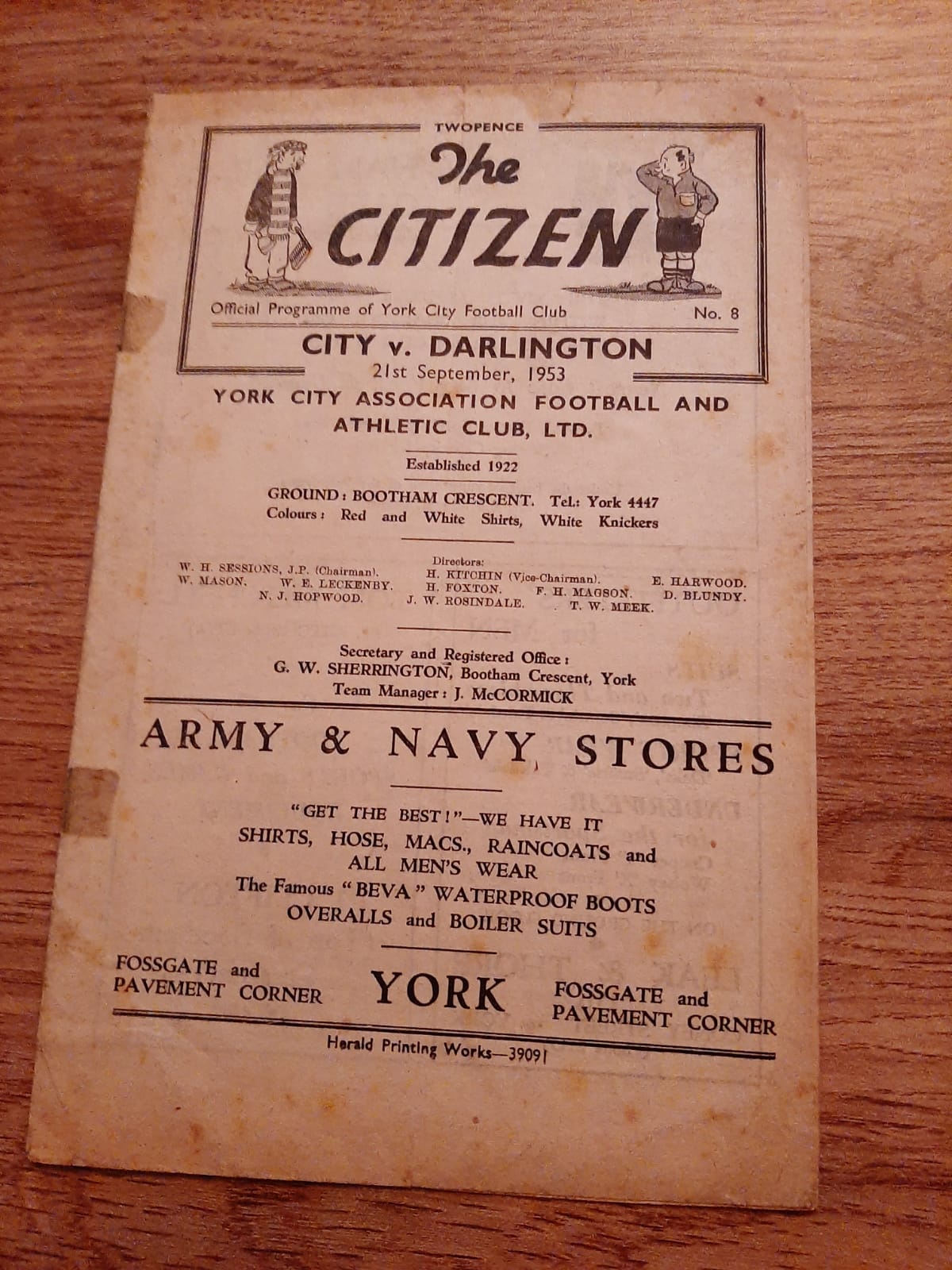 But that unbeaten burst came to an end when we lost 1-0 at Hartlepools on 26th September.