Programmes from the 1954-55 season -- part 1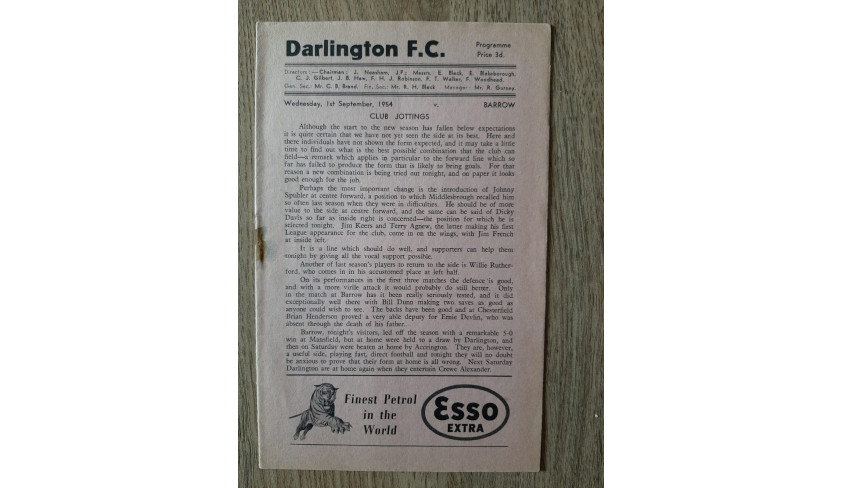 More from Karl Alexander's extensive collection
Karl Alexander has a great collection of Darlington Fc programmes.
Today, we look back at the 1954-55 season, and our first game of the season was against Workington at Feethams on Saturday 21st August, with over 11,000 fans watching.
Unfortunately, we lost 2-1.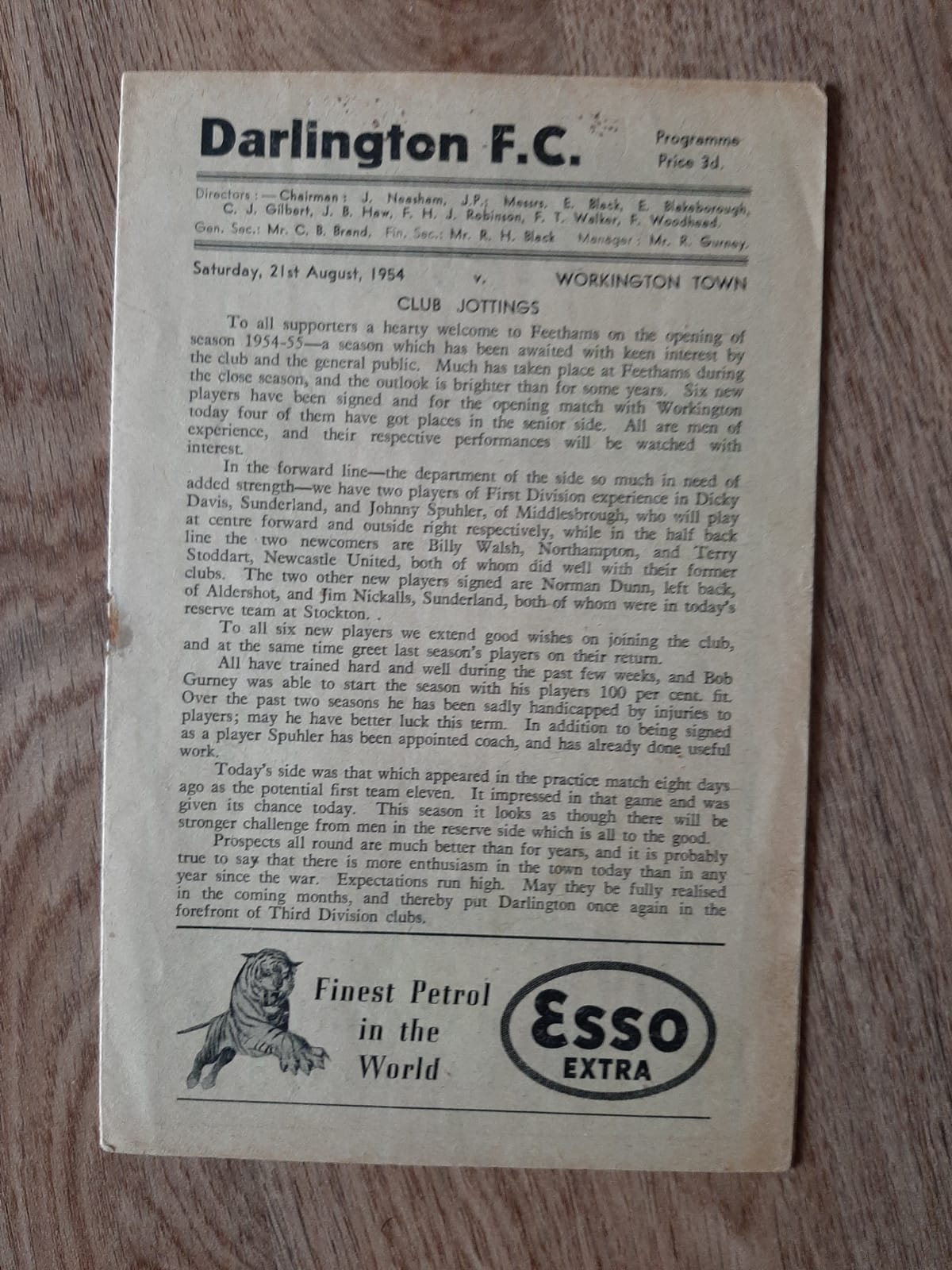 Two days later, we crossed the Pennines to Barrow, and drew 1-1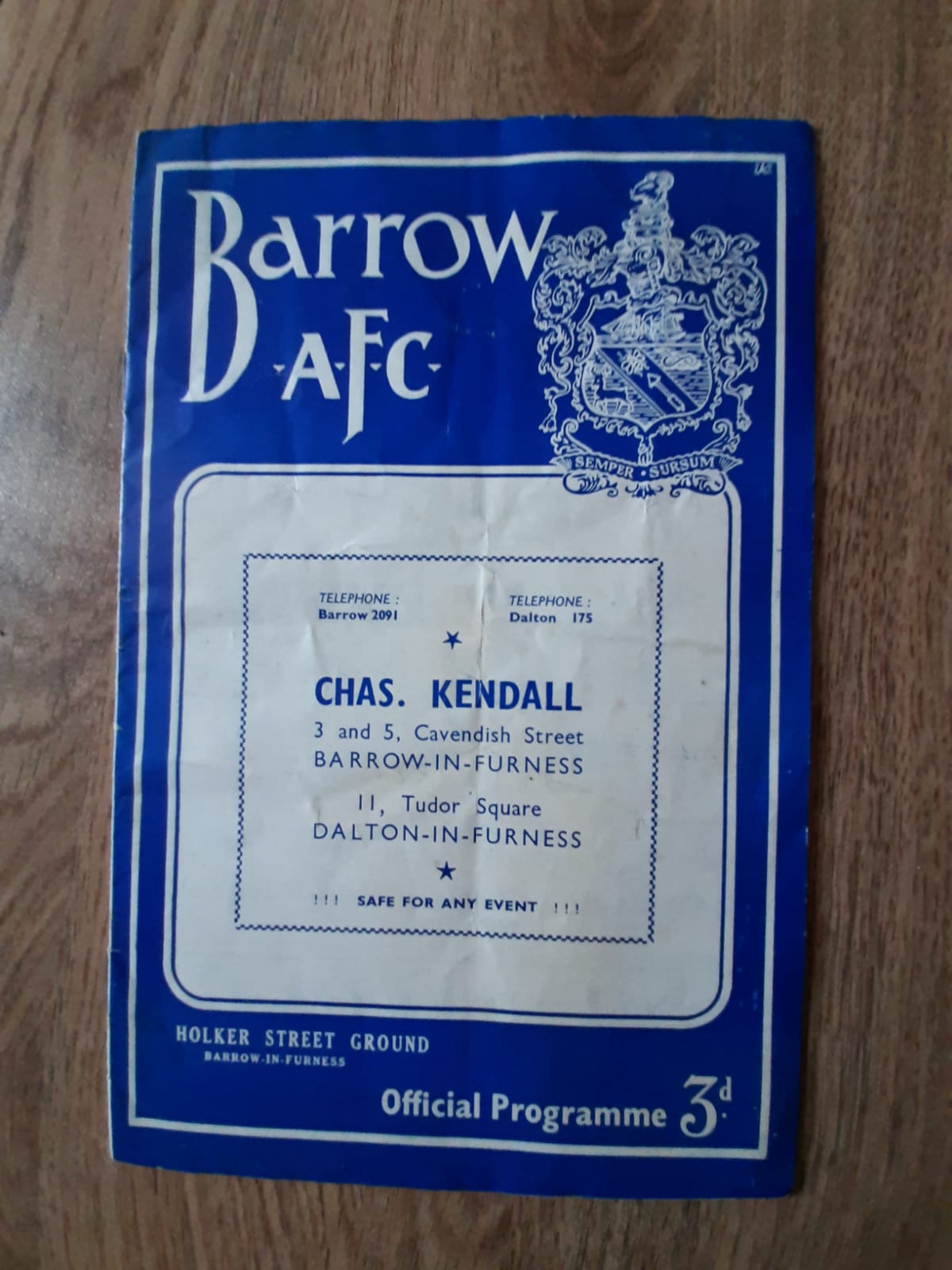 The return game took place on 1st September 1954, and this time we beat the Cumbrians 3-2 at Feethams, our first win of the season after four games.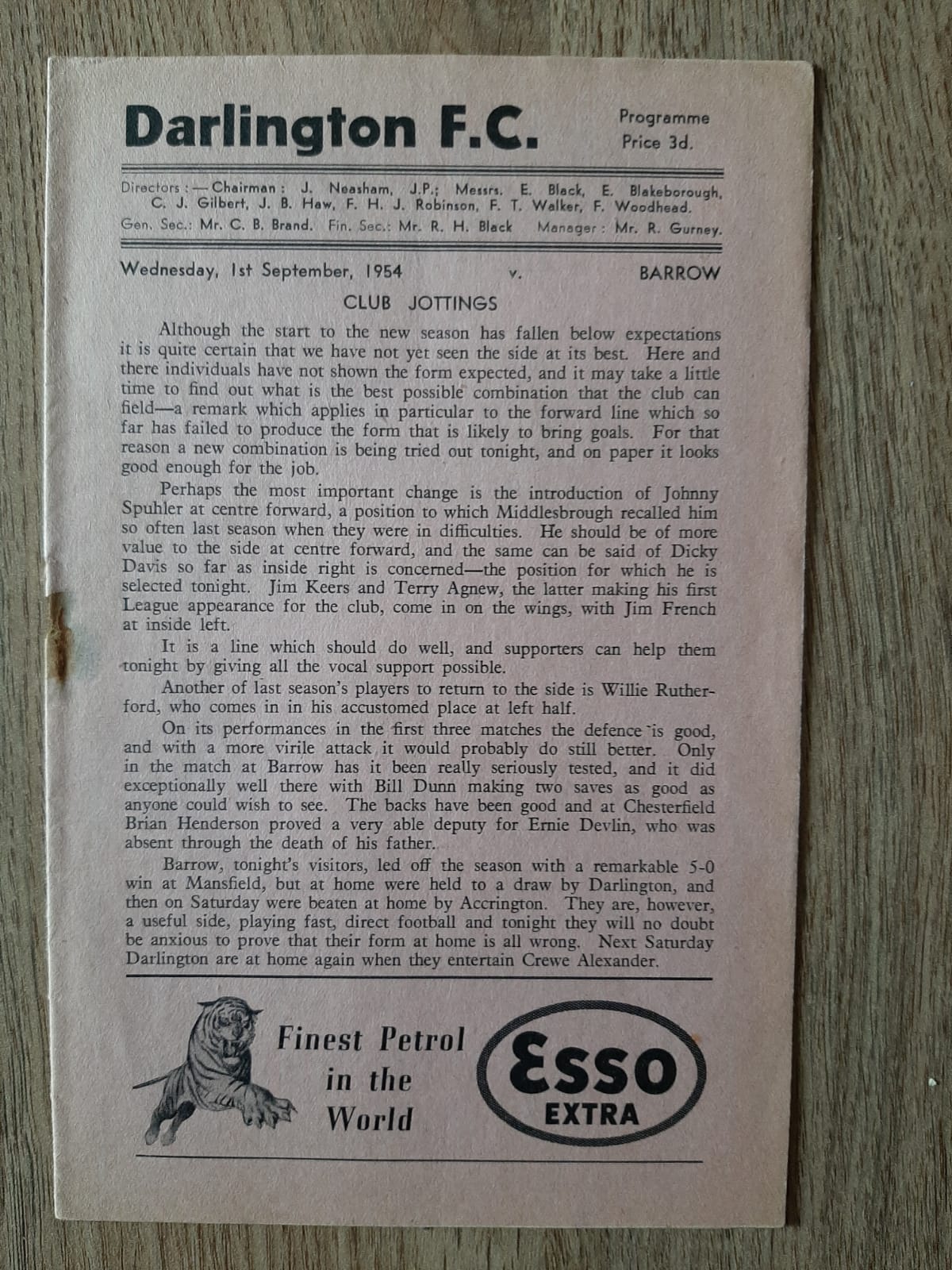 Three days later, we took on Crewe Alexandra at Feethams, and we beat them 2-1 with nearly 10,000 in the ground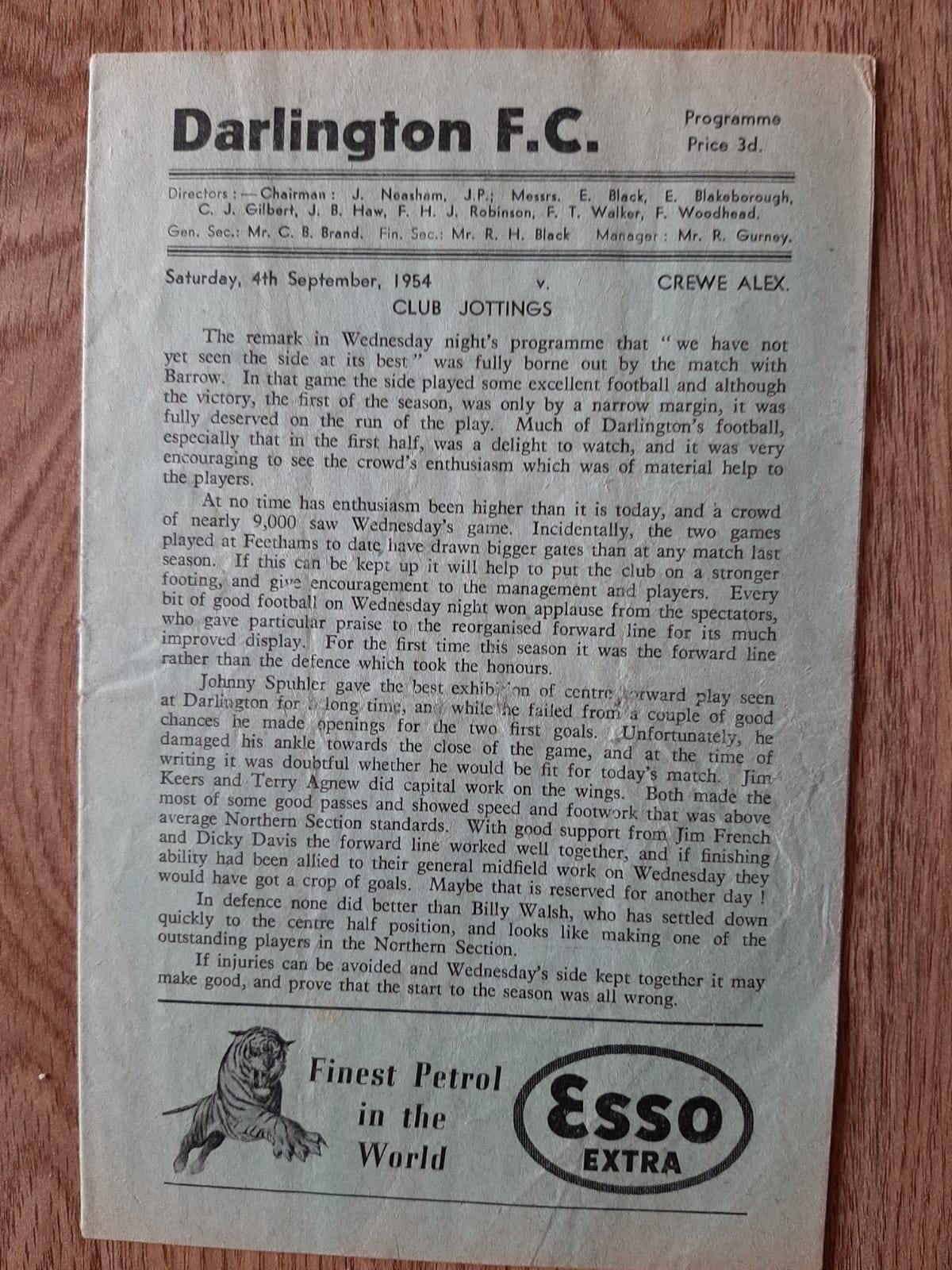 We won our first away game at the fourth attempt at Carlisle on 11th September