Programmes from the 1957-58 season -- part 1
More from Karl's collection
Darlo fan Karl Alexander has got an extensive collection of Darlington Fc programmes, going back 80 years.
Here, we look back at the 1957-58 season, hoping to improve on 18th placing from the previous season.
We started the season with a 2-1 home win over Wrexham, Bill Tulip scoring both goals: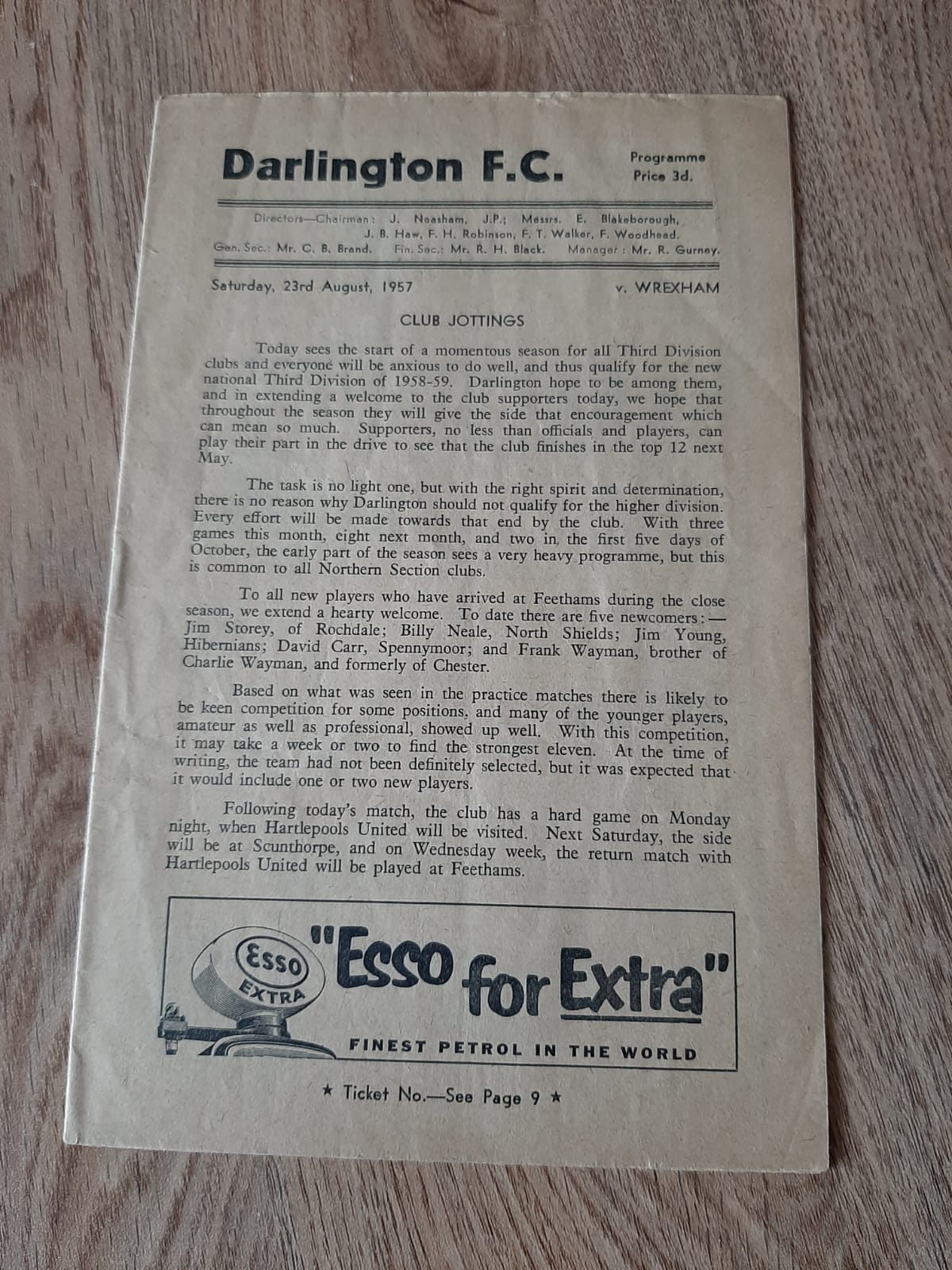 The following Monday, we went to Hartlepool and lost 5-1 in front of a 15,175 crowd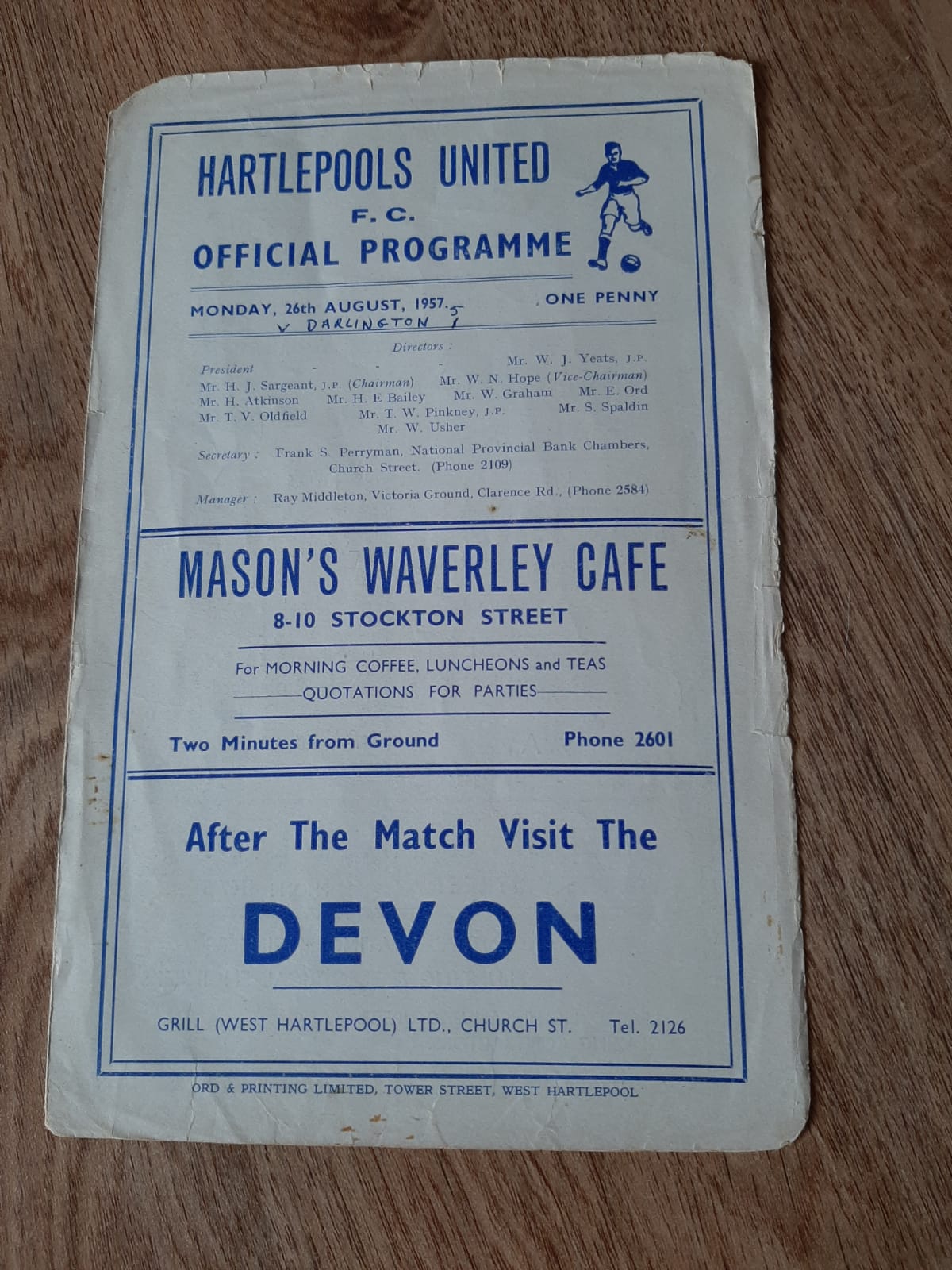 We didn't fare any better at Scunthorpe a few days later, going down 5-0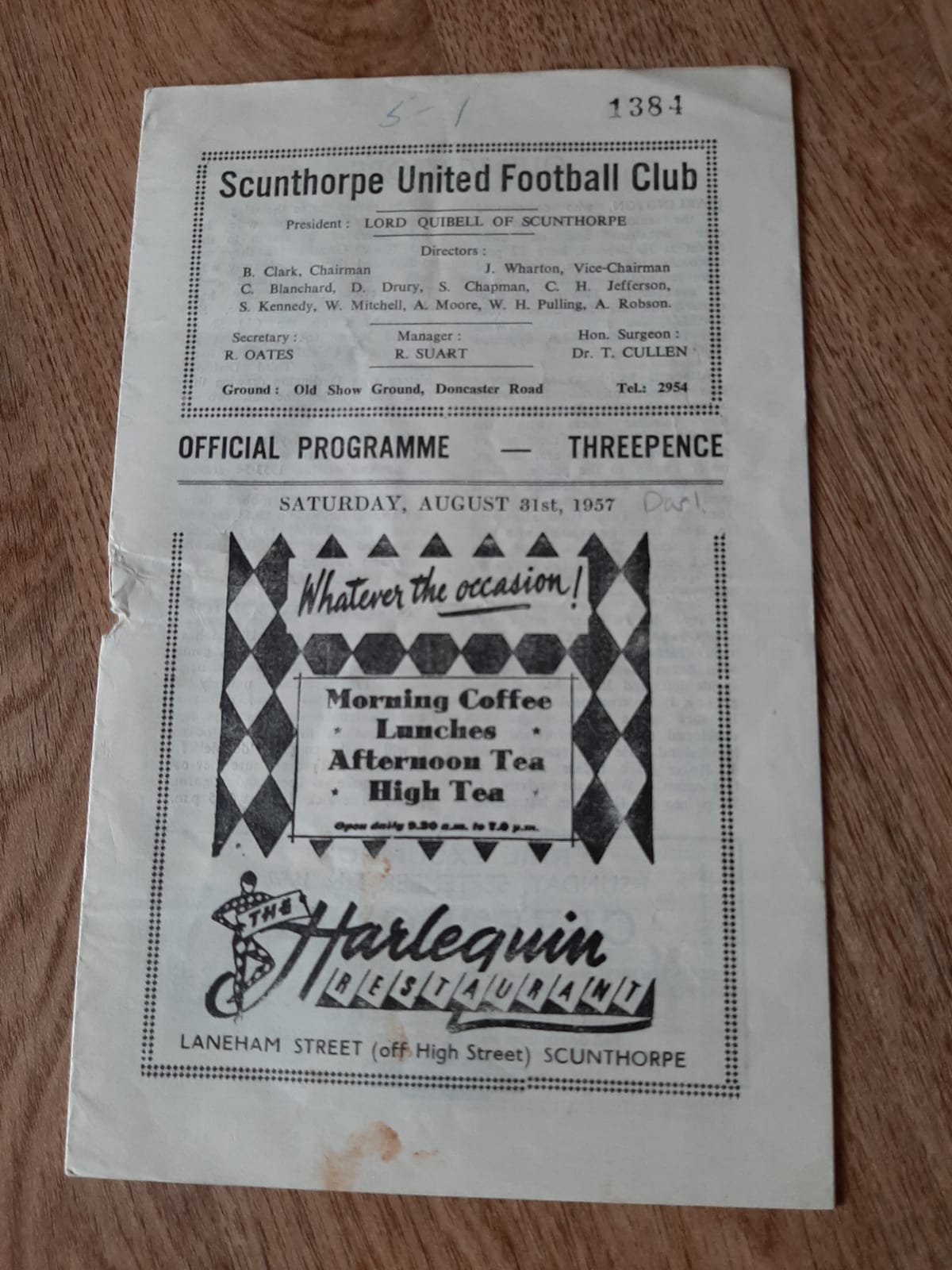 After losing at home to Hartlepool but beating Tranmere, we lost 5-4 at Rochdale on 11th September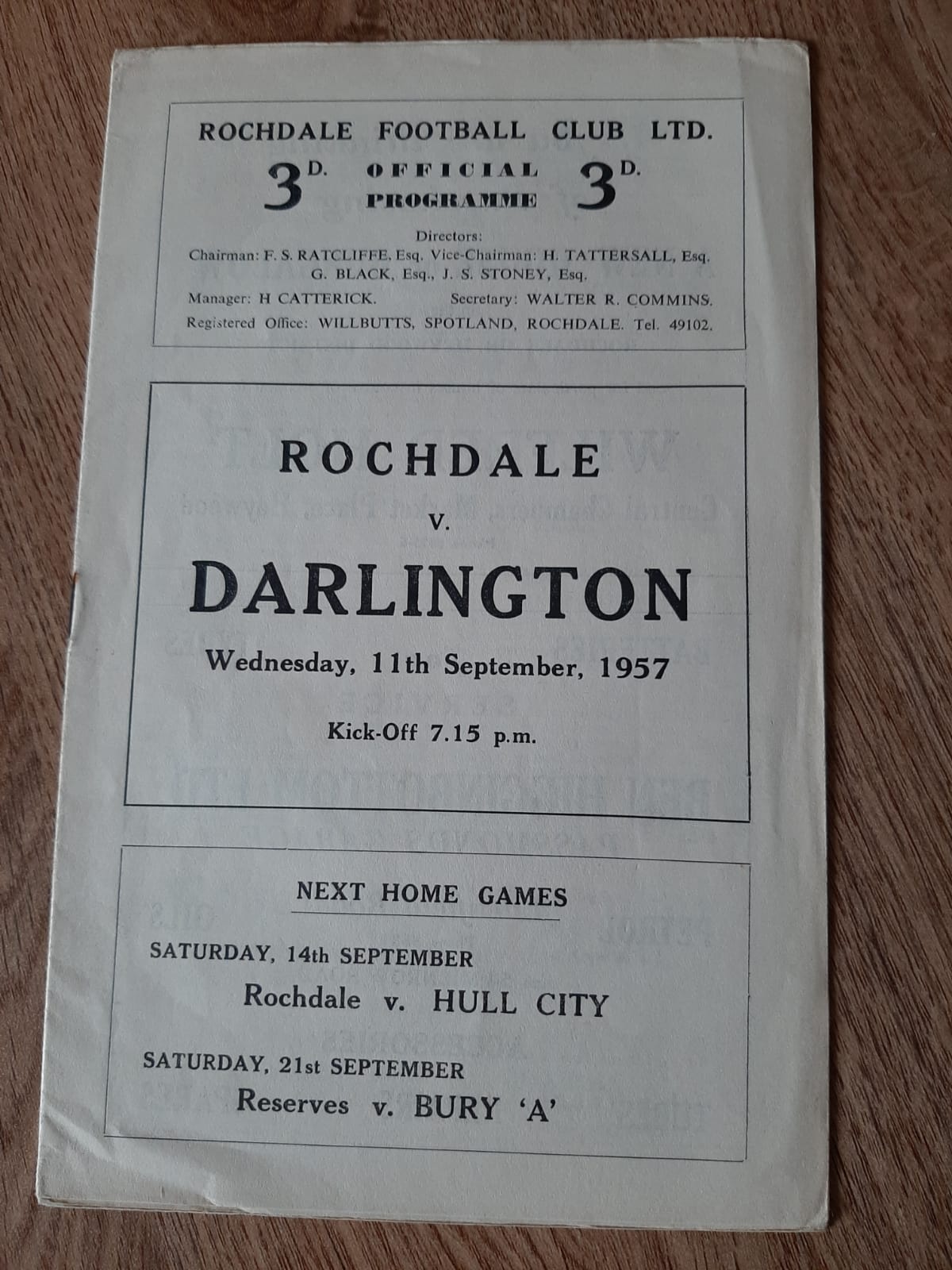 and we let in more goals in a 4-2 defeat at Mansfield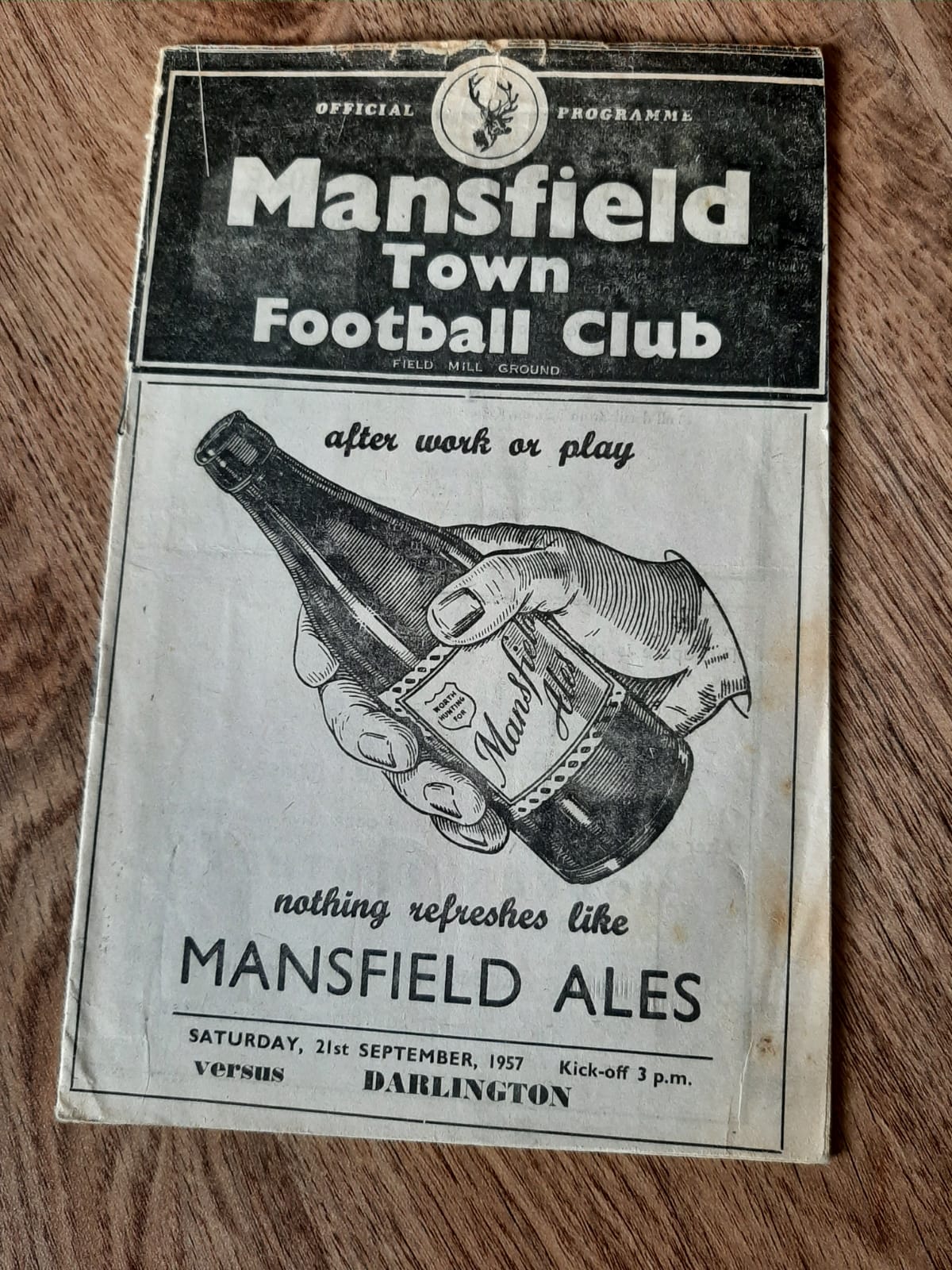 We lost 1-0 at Halifax on 23rd September to put us 19th in the table, having conceded 29 goals in ten matches -- the worst defensive record in the league.