Programmes through the years -- 1947 part 1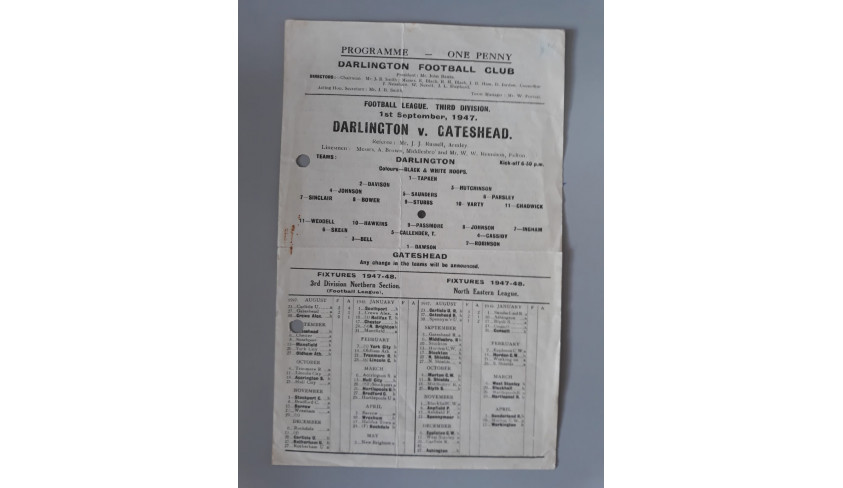 Courtesy of Karl Alexander
Devoted Darlo fan Karl Alexander has sent us images of the front pages of some Darlo programmes in the 1947-48 when we were in the old Third Division North.
The programme for our second away game of the season, a 2-0 away win at Gateshead.
Shorts were called "knickers" in the 40s -- the programme for our 2-0 away win at York City.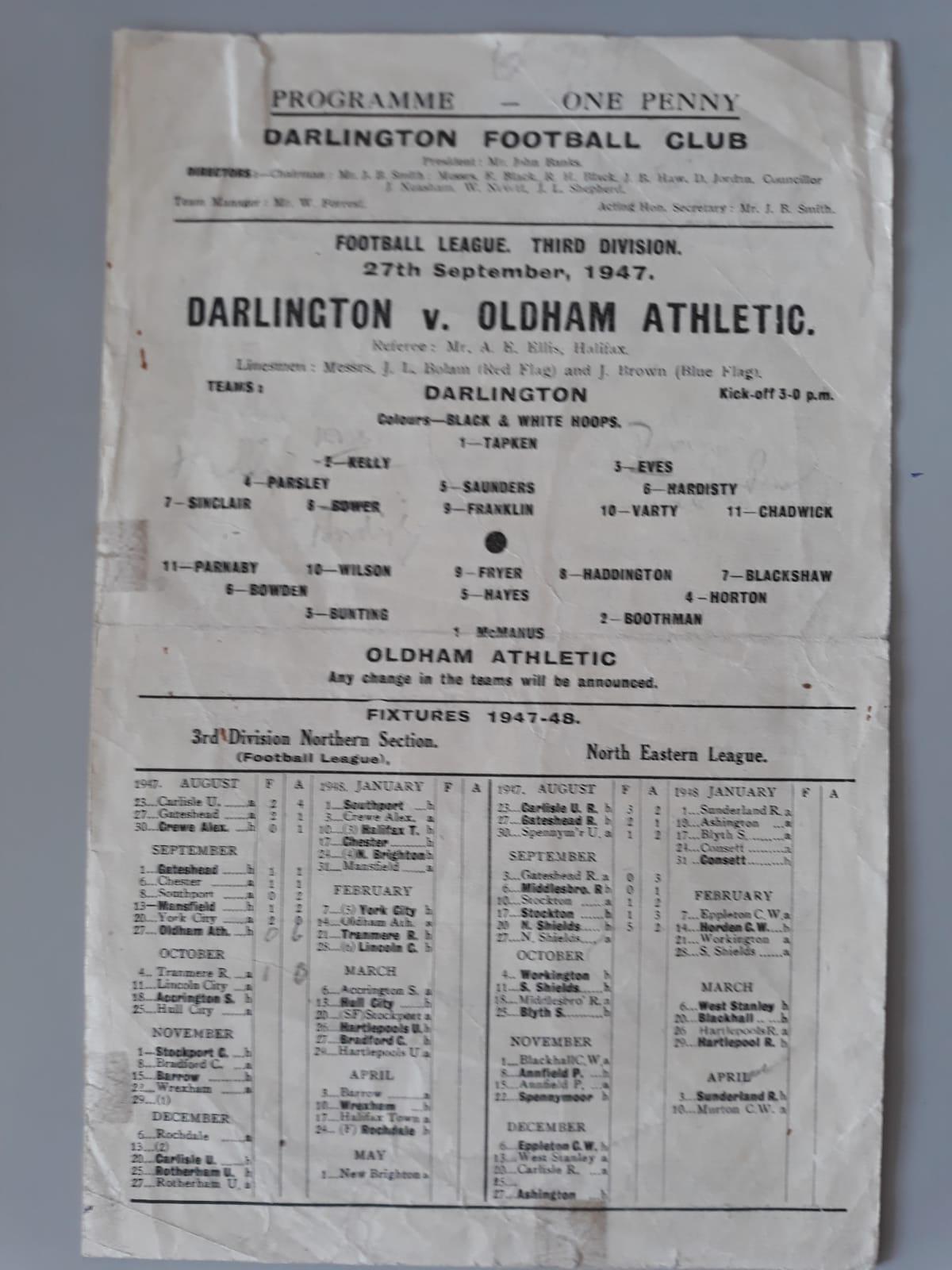 The home game against Oldham -- a 6-0 home defeat in front of 7,269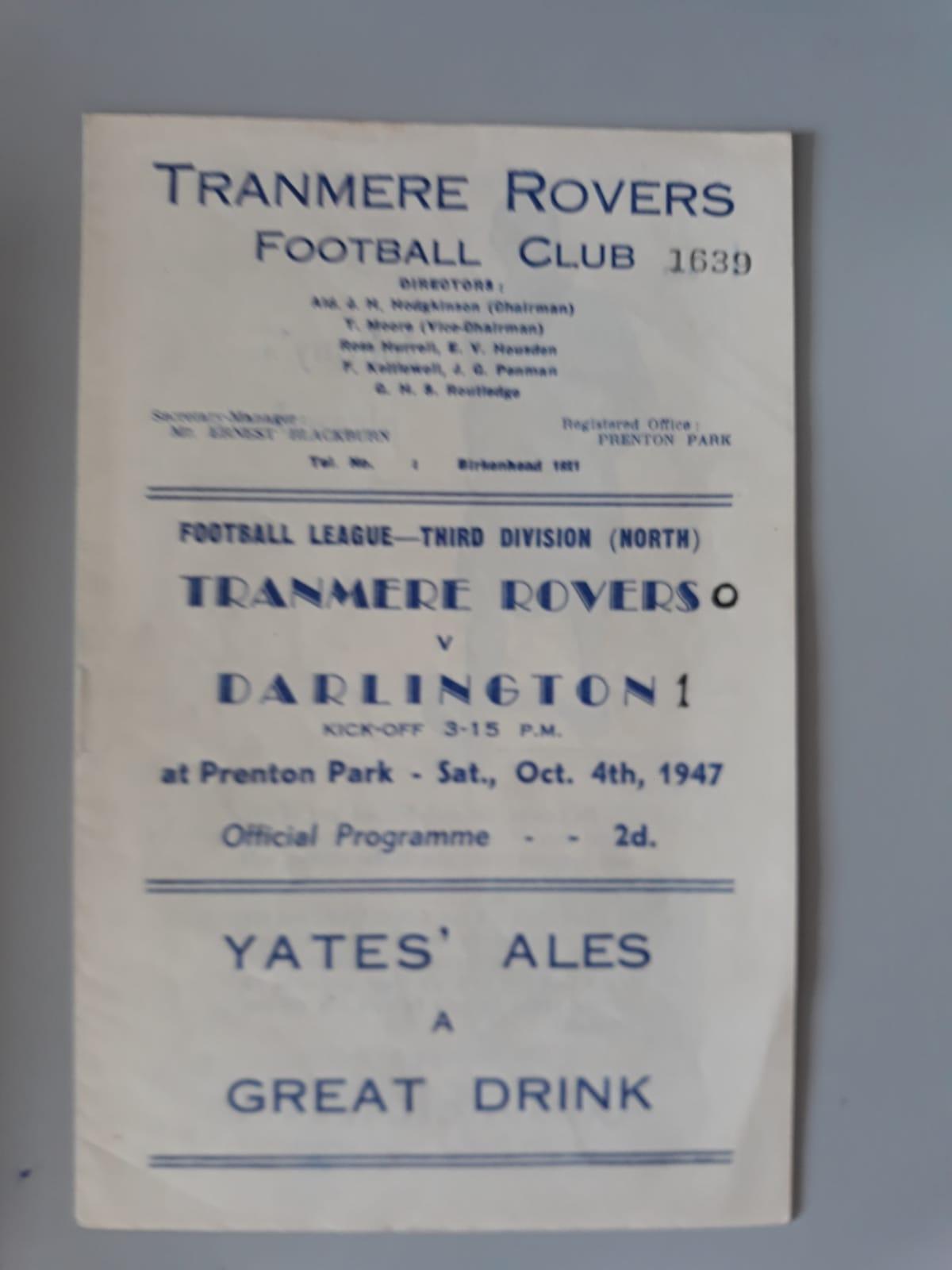 We bounced back the following week at Tranemre, wining 1-0.
The header prog is for the home game against Gateshead, a 1-1 draw.