Programmes through the years -- 1948 part 1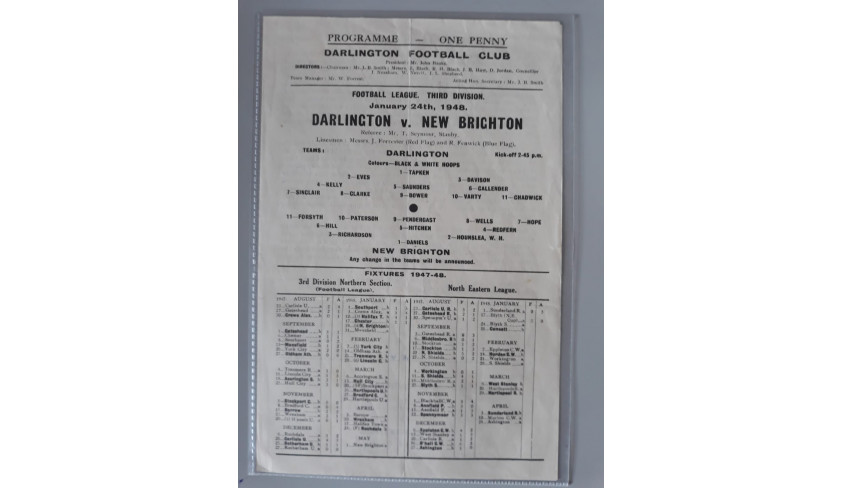 Courtesy of Karl Alexander
Thanks to Karl Alexander's extensive collection, here are some programmes from January 1948: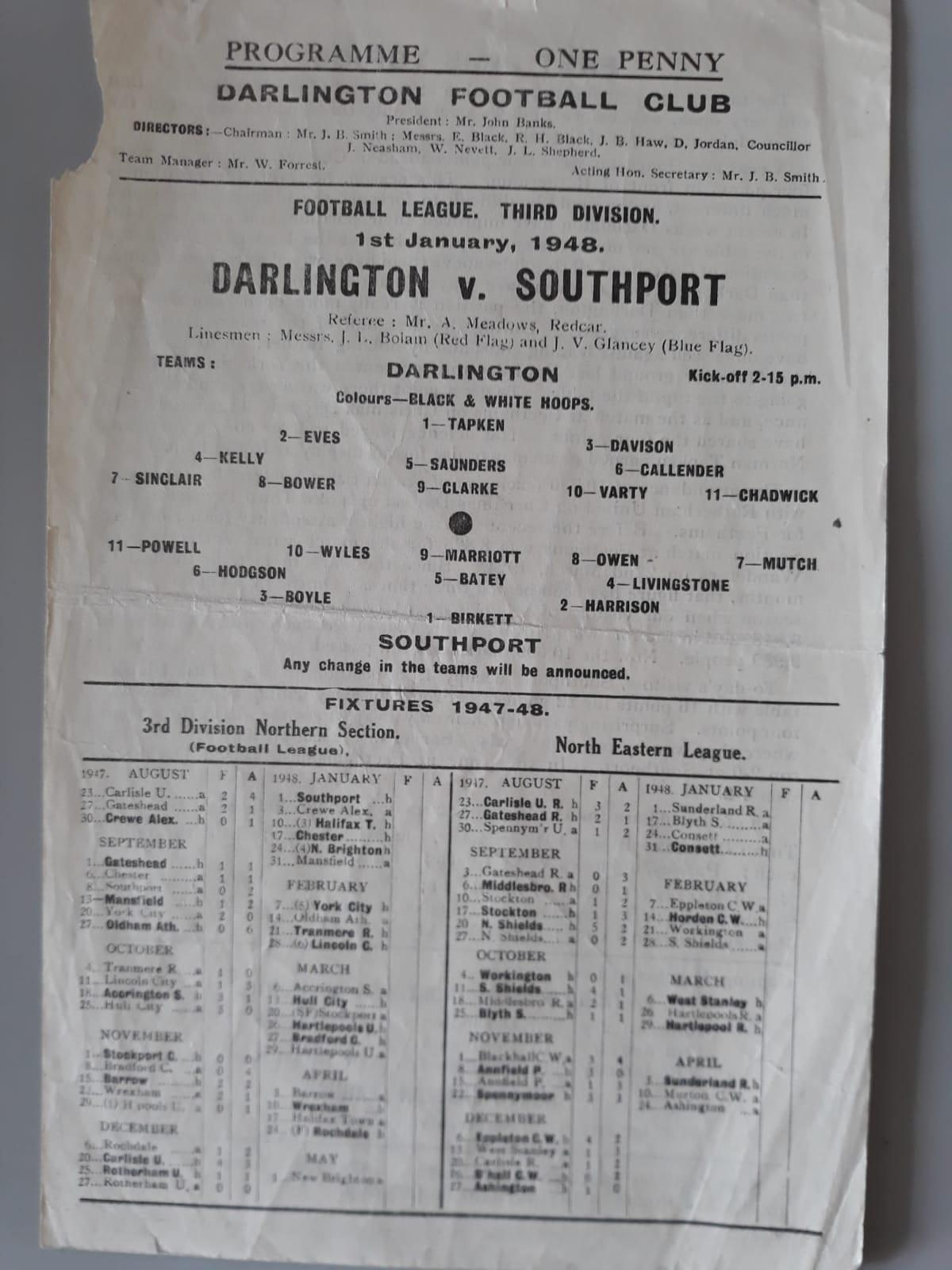 We started 1948 on New Year's Day with a home game against Southport, with 6,289 inside Feethams, but unfortunately we lost 2-1, Harry Clarke scoring.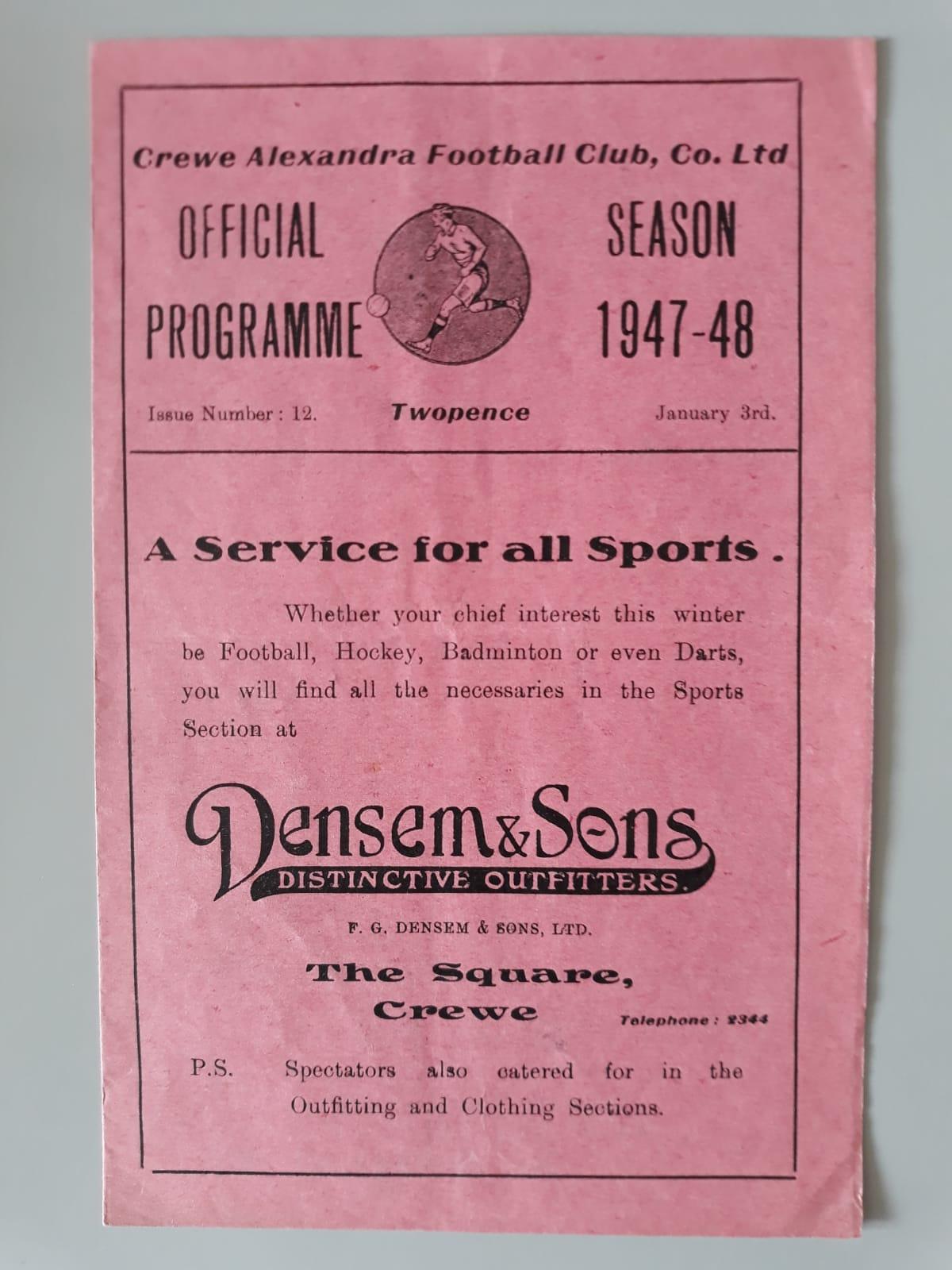 Two days later we went across to Crewe, and lost 4-1, Harry Clarke scoring again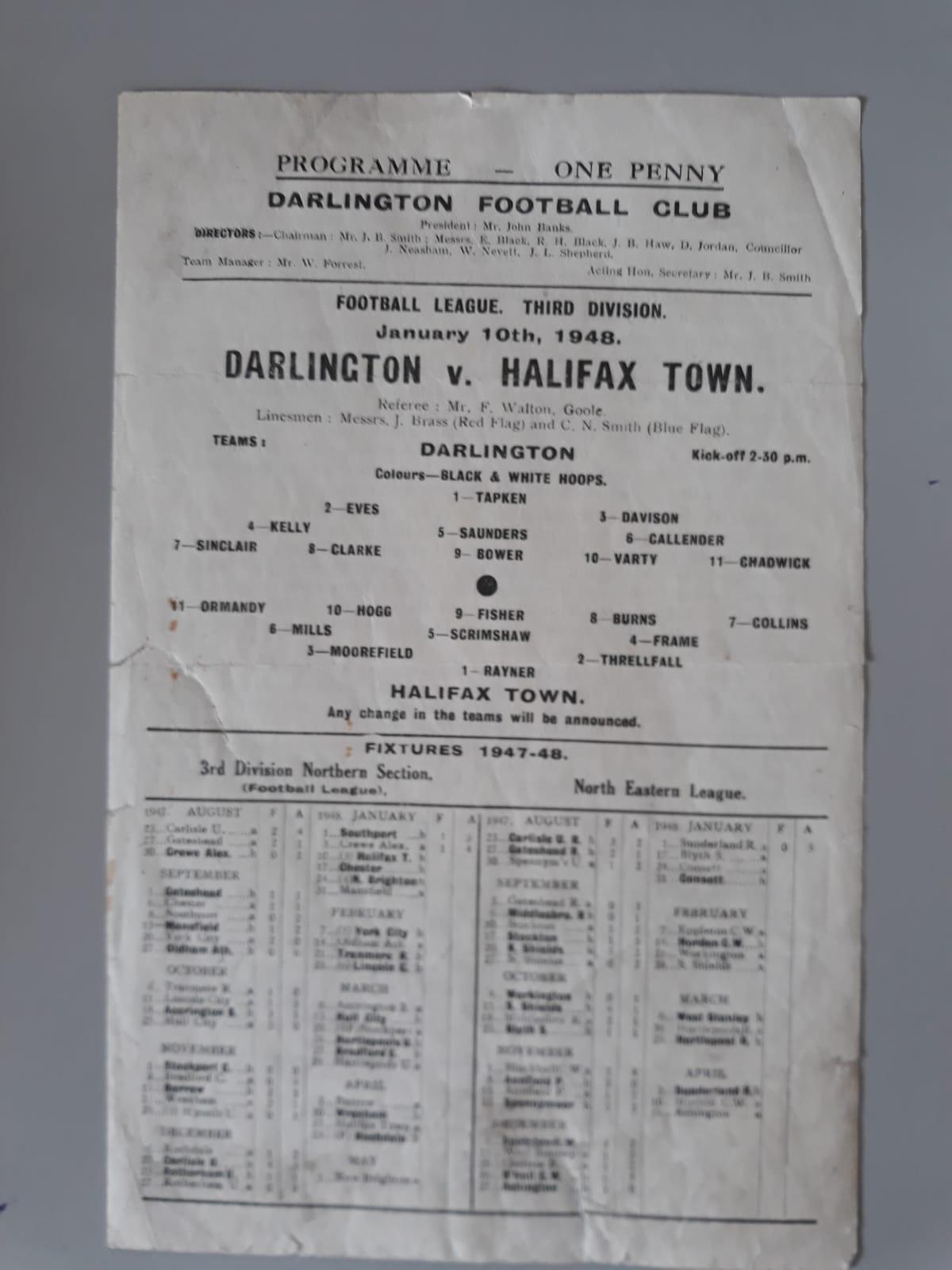 But we bounced back against Halifax on 10th January with a 4-1 win, Harry Clarke (2) and Robert Sinclair scoring two apiece.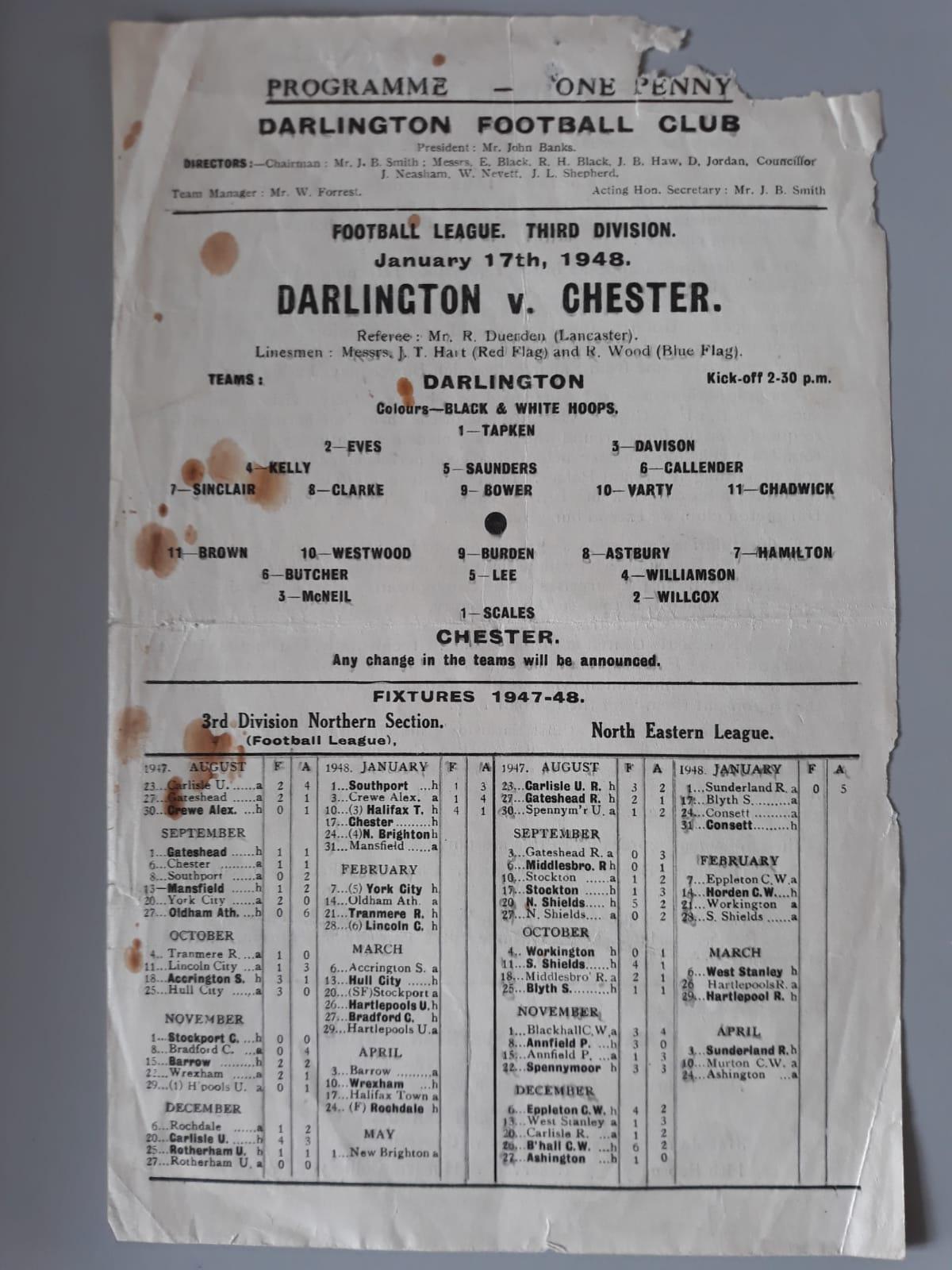 A week later, Chester came to Feethams, and we drew 1-1, Ken Bower scoring.
Header pic: The programme for the home game with New Brighton on 24th January 1948, Tom Varty (2) and Robert Dodds scoring in a 3-1 win.