Quaker Retail is back in the Dolphin Centre!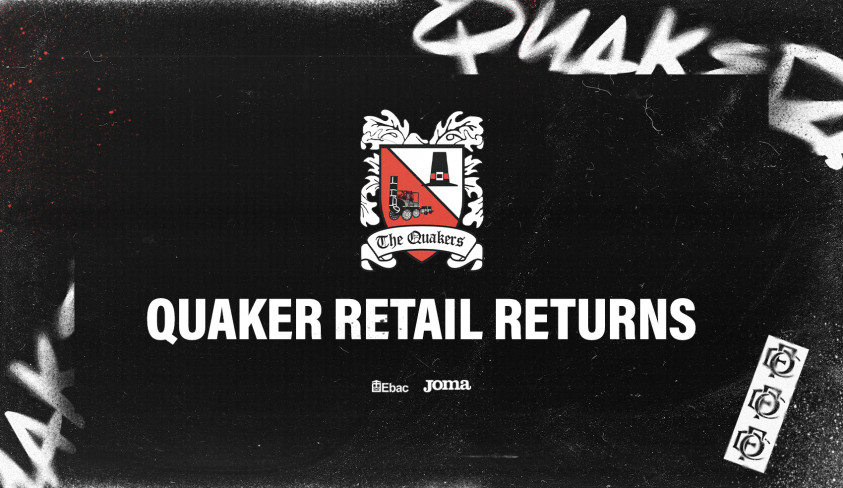 Retail unit returns after nearly 500 days
Lynn and her team are returning next week to the Dolphin Centre after 500 days away!
The unit was forced to close because of Covid way back in March 2020, and after the Dolphin Centre staff carried out safety assessments along with the lifting of restrictions last week, Lynn and her friendly and hard working team have re-stocked and will start operations again on Tuesday 27th July at 10am.
That's all worked out very nicely as we build up to Tuesday's official kit launch and the new season.
The opening hours will still be the same, 10am to 1pm. There's a slight change in QR's location, they are now to the left of the main entrance doors instead of the right.
Lynn said; "The Quaker Retail team are delighted to be back and we can't wait to meet our fans face to face again!"
Darlington FC would like to thank everyone involved with Quaker Retail, as well as Paul Soderman and the rest of the staff at the Dolphin Centre for their help and assistance.
You can still, of course, order DFC kit and merchandise on line via our shop on the website, while season tickets and car park passes will be available for collection.