Quaker Women extend unbeaten record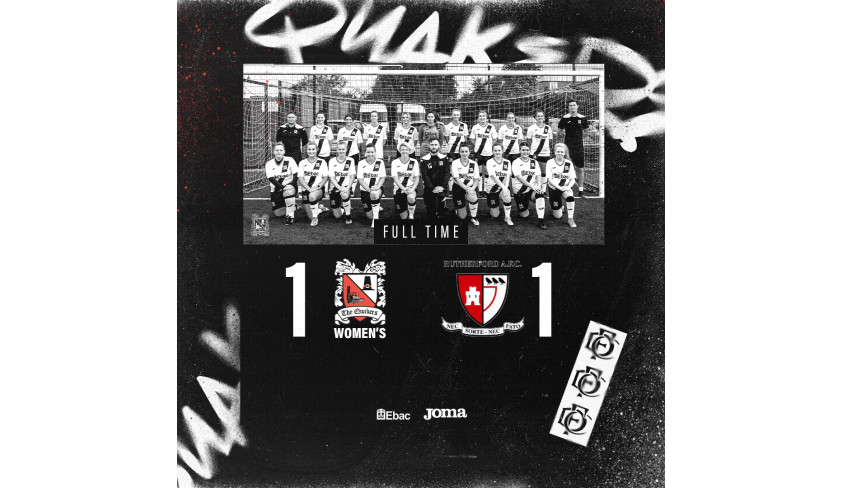 Four games unbeaten in league and cup
Darlington Women 1 Gateshead Rutherford Women 1
Darlington Women are still unbeaten in four league and cup games this season following a 1-1 draw at Eastbourne Complex.
It was a tight encounter, with Gateshead not allowing Quakers to exhibit their usual attacking flair.
Manager Shaun MacKenzie said; "We didn't really get going, the performance was a bit flat. We need to move the ball quicker and be more consistent with our intensity.
"We did pick up the tempo a bit more in the second half and created a few chances but it wasn't our day. A draw was probably a fair result and we take the point, staying unbeaten going into next week's FA cup tie looking to bounce back and get back to winning games."
Here's a match report from Chris Barrett:
The game started slow with little action to note with Darlington's first effort on goal not coming till 14 minutes with a shot just wide from Sophie Curle. This began a period of dominance from Darlington and they again went close when the Rutherford goalkeeper was charged down by Emma Doudican which bounced just wide with Doudican getting winded for her effort.
Rutherford got their first significant effort near goal after 20 minutes with a good corner but the ball being well held by Martina Cuccunato.
The first goal of the game came after 25 minutes from a speculative effort from Rutherford and a misjudged bounce which gave the away team the lead against the run of play. Darlington continued to dominate and got their reward after a ball through to Sophie Curle led to a scruffy battle with the goalkeeper who could not hold the ball, Curle managed to get a yard of space and finish well past the defenders on the line.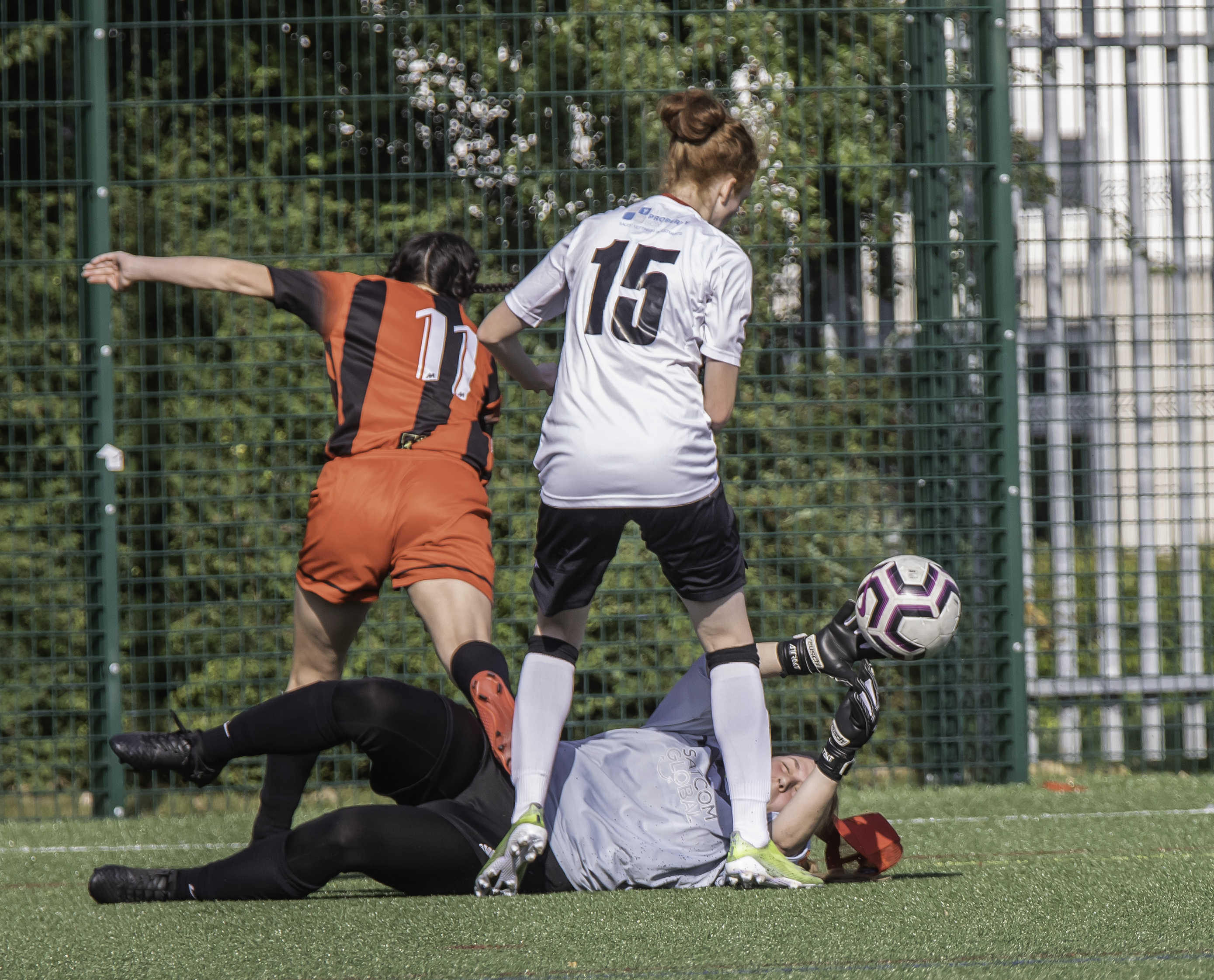 The game became more balanced and after getting clattered in a rough challenge, Aimee Dagnall got up to strike just wide from long range. Just before half time Rutherford countered well down the left side and managed to get a good strike on goal but this was saved well by Cuccunato again.

The second half was a more end to end affair with neither side being able to dominate. After 52 minutes, the ball was whipped into the box by the Rutherford midfield but Cuccunato managed to clear well with her feet.
Not long after, a good ball down the left from Paduariu set Curle away who drove past the defenders to get a shot away which was well saved by the Rutherford keeper.
Darlington then managed to the break down the right hand side which lead to a strong shot from Toni Upton which was well pushed over the bar by the away keeper with another good save to keep the score level.

The rest of the game was a back and forth affair with Chloe Tinkler brought on to add some steel to the Darlington defence. Caisey Lee and Gabrielle Paduariu had a difficult task at full back during the game with the physical strength of the opposition but they performed well nullifying the attacks.
After the high standards Darlington have set for themselves they will be disappointed with a 1-1 draw but they will be continuing to send out the message that they are going to be a strong presence in the league this season.
Player of the match: Aimee Dagnall
STARTING XI
Martina Cuccunato, Caisey Lee, Alice Wearmouth, Natalie Peart, Emma Carter, Millie Garnett, Toni Upton, Aimee Dagnall, Emma Doudican, Chloe Bright, Sophie Curle
Subs: Chloe Tinkler, Sarah Frew, Gabrielle Padurariu, Olivia Whitworth
We would like to thank the following kit sponsors:
Hattie Raine (sponsored by Krystal Sells), Emma Carter (The Cheese and Wine Shop), Emma Doudican (Winroths Hairdressers), Sarah Frew (Chic Beauty Academy), Martina Cuccanato (Premier 1 Filtration), Caisey Lee (Engage to Learn), Olivia Whitworth (Terry Farley MBE), Sophie Curle (Franks Carpets), Natalie Peart (RA Dalton Ltd), Toni Upton (Dawn Fire Safety), Alice Wearmouth (Direct Flooring), Chloe Bright (Jordan Hanratty Personal Training), Francesca Smith (Josh Moate), Chloe Tinkler (Glen and Mary Bowes), Millie Garnett (eco Hair Salon),
Quakers' next game is in the FA Cup next Sunday at Hartlepool Pools Youth, kick off 2pm.
*There's a new team in the league, Darlington Spraire have been promoted.