Ray Simpson / 25th May 2017
Darlington FC appoint new Chief Executive OfficerDarlington FC today announce the appointment of Dav...
---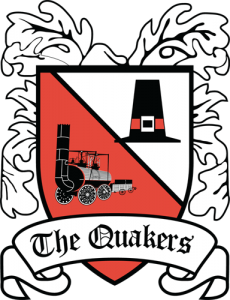 Darlington FC appoint new Chief Executive Officer
Darlington FC today announce the appointment of David Johnston as chief executive officer.
David, who lives in County Durham, has been head of several companies, and has plenty of football knowledge, as he explains in his interview with the official website here.
David intends to meet the supporters at the DFCSG meeting at the Dolphin Centre on Friday evening.
Director John Tempest said; "I've spoken before about a 4/5 person board and with Richard Cook resigning it was top priority again to strengthen the board.
"I have been talking with David over the last four to five weeks and, with certain commitments in place, he has accepted the role of Chief Executive Officer to drive the club forward. David brings with him a wealth of experience from board appointments at major blue chip companies, but perhaps more importantly he's local and has the time to commit to the role which I've found over the last 18 months is key to making it a success.
"A football man as well, he is raring to go and I've already seen at first hand his firm yet inclusive approach which all bodes well for the future."
Everybody at Darlington FC welcomes David to the club, and hope that he has a long and successful stay with us.
Share this