Quakers arrange Gateshead friendly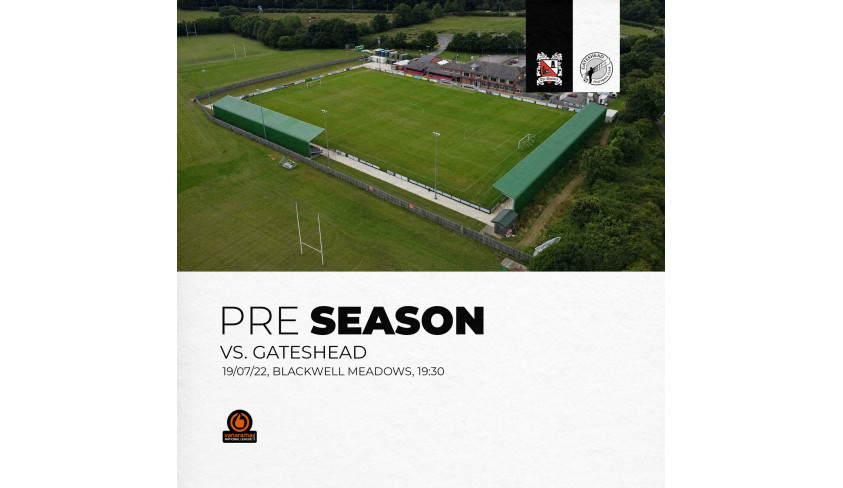 Another friendly at Blackwell Meadows
Quakers have arranged to play a friendly against Gateshead at Blackwell Meadows, on Tuesday 19th July, kick off 7.30pm.
This will be our second home friendly of pre-season, as we are playing Rochdale on the Saturday before.
Our pre season friendly schedule now looks like this:
July 5th Newton Aycliffe (away) 7.30pm
July 9th Crook Town (away) 3pm
July 16th Rochdale (home) 3pm
July 19th Gateshead (home) 7.30pm
July 23rd Middlesbrough Under 23s (home) 1.00pm
July 26th Guiseley (away) 7.30pm
July 30th Whitby (away) 12.30pm
The league season starts on Saturday 6th August, fixtures are announced on 6th July.