Quakers arrange Tadcaster friendly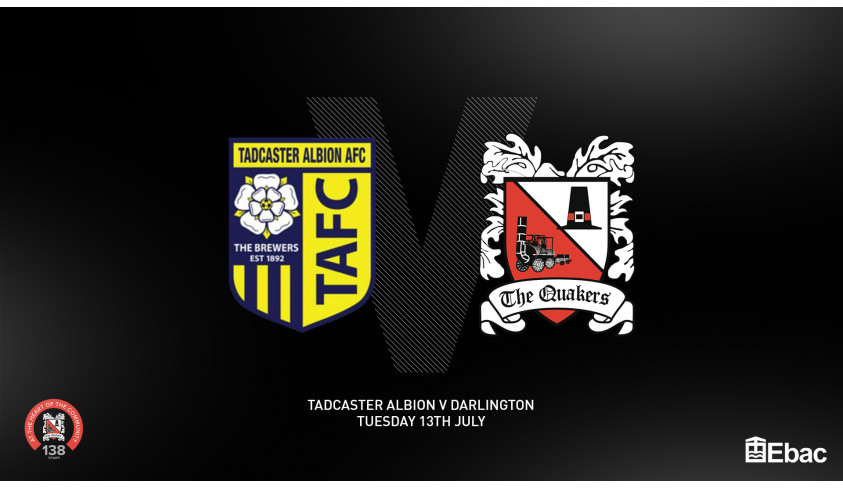 Another chance to see the lads
We have arranged to play a friendly at Tadcaster Albion on Tuesday 13th July, kick off 7.30pm -- this was part of the agreement when we signed Erico Sousa from them last season.
This will be the first chance that Darlington fans will have of seeing Alun and the lads as they warm up for the start of the new National League North season.
Here's the schedule as it stands at the moment:
Tuesday 13th July: Tadcaster Albion (away, kick off 7.30pm)
Tuesday 20th July: Northallerton Town (away, kick off 7.30 pm)
Saturday 24th July: Newcastle United Under 23s (home, kick off 3pm)
Tuesday 27th July: Harrogate Town (home, kick off 7.30 pm)
We expect to announce more friendlies in due course.