Quakers begin Buildbase FA Trophy campaign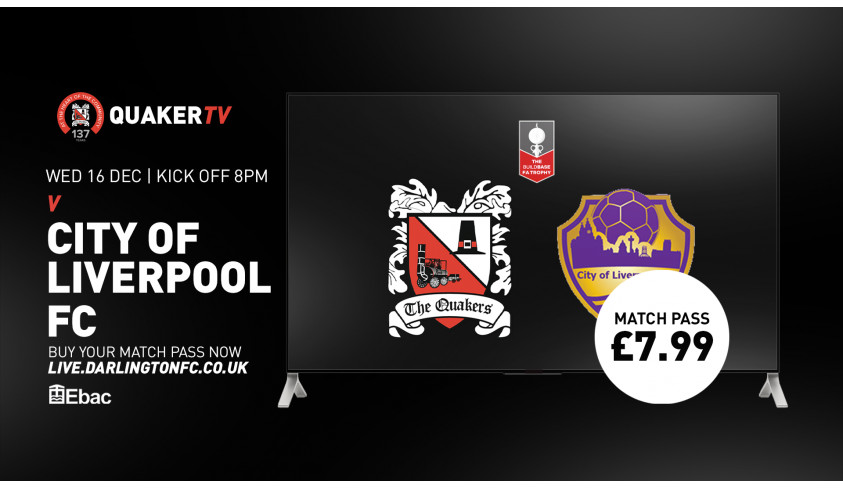 City of Liverpool are our visitors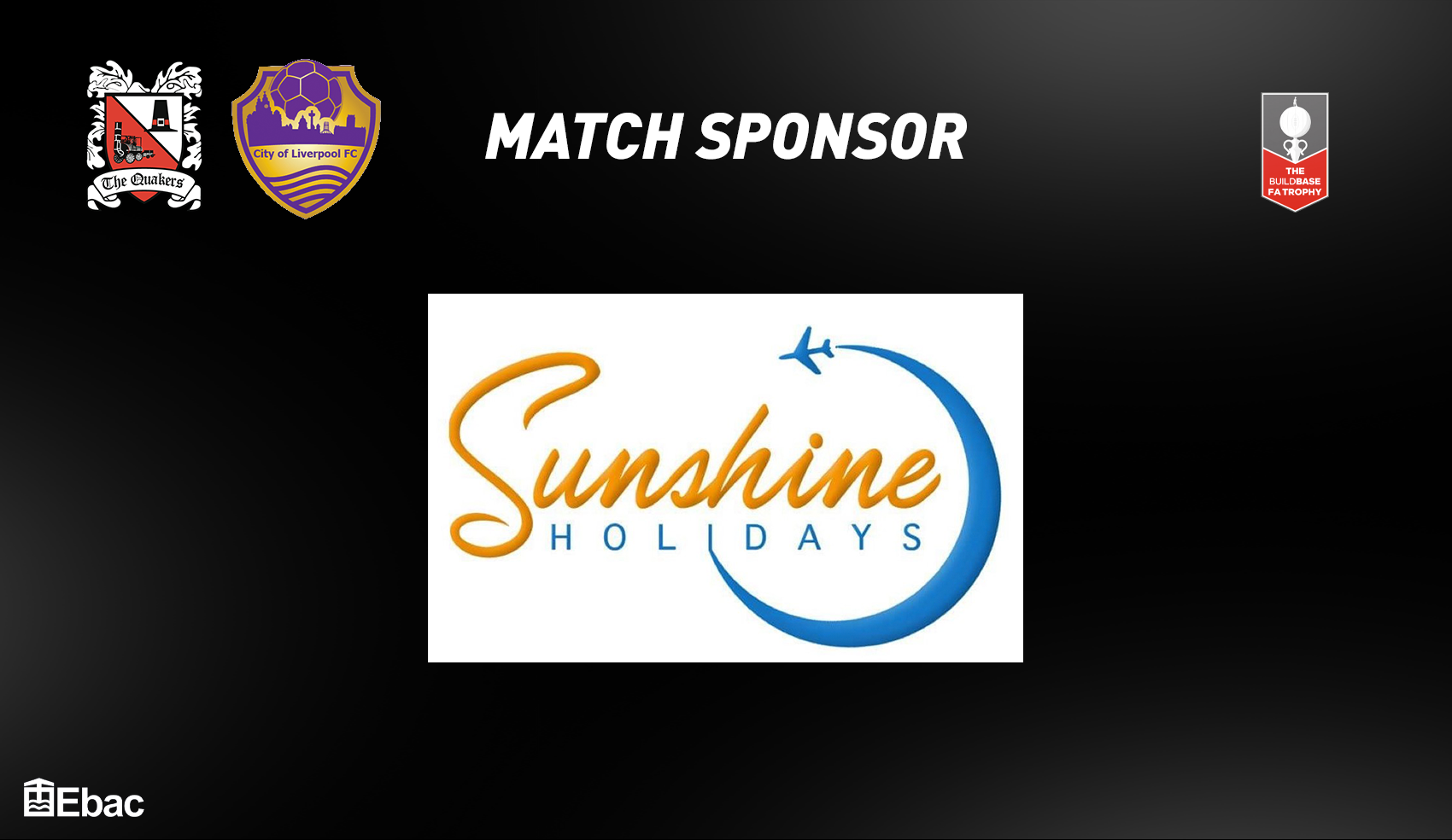 We start our Buildbase FA Trophy campaign tonight with a home tie against City of Liverpool from the NPL North and West Division.
This will be our first game since we lost at Bristol Rovers in the second round of the FA Cup because of our 14 day Covid isolation, and we've only had one training session, last night.
Nevertheless, manager Alun Armstrong has his eyes set on a long Trophy run -- you can watch his interview here:
https://darlingtonfc.co.uk/news/alun-we-want-to-do-well-in-the-trophy
If tonight's game ends in a draw after 90 minutes, then we'll go straight to penalties – there is no extra time.
The winner of tonight's game will be at home to Telford United in the third round on Saturday.
Regrettably, tonight's game is behind closed doors as per Covid restrictions.
Here's the advert loop that will also appear on Quaker TV:
Darlington:
Team News:
Erico Sousa returns to the squad – he was ineligible for the FA Cup tie at Bristol Rovers
Michael Liddle is out because of injury.
Quakers form (League and cup): WLLWWWWLWWLL
Leading scorers in all comps: Adam Campbell 5, Luke Charman 4, Jarrett Rivers 3
League position in National League North 21st – no club has played fewer games. We have as many as seven games in hand on some of the clubs above us.
played 7, won 3, lost 4, goals scored 11 conceded 8, points 9
Last year in the Trophy:
We beat Gainsborough in our first game of the Trophy last season -- here are the highlights:
https://www.youtube.com/watch?v=TAgYf3wwo7s
Recent matches
29TH November v Bristol Rovers FA Cup 2 (away) lost 0-6
Team: Saltmer, McMahon, Hunt, Atkinson, Watson, Hatfield (sub Hudson 87), Reid (sub O'Neill 46), Wheatley, Campbell, Charman (sub Holness 63), Rivers. Subs: Laing, Hedley, Maguire, Minter
24th November v Bradford PA (home) lost 0-1
21st November v Alfreton (away) won 2-0 Sousa, Campbell
17th November v Guiseley (away) won 4-1 Sousa, Maguire 2, Campbell
14TH November v Telford (home) lost 1-2 Sousa
10th November v Boston United (home) abandoned after 86 minutes – re-arranged for 16th February.
7th November v Swindon Town (Away) FA Cup 1 won 2-1 Campbell 2
City of Liverpool play in the same division as Tadcaster Albion and Prescot Cables, whom we defeated in the FA Cup earlier in the season, and Marine who have just reached the third round of the FA Cup.
They were formed only five years ago, and have climbed through the North West Counties League into the NPL.
Position in NPL North and West: 14th (played 7, won 2, drawn 1, lost 4, goals scored 14, against 18, points 7). There are 35 places between the two clubs.
Recent results:
8th December FA Trophy 1st round: v Buxton (away) won 2-1 Hazlehurst 2
4th November: FA Trophy 2q v Atherton Collieries (away) won 3-0 Reid, Hazlehurst, Ryan
24th October NPL North and West v Colne (away) lost 2-4 McDonald, Burke
20th October NPL north and West v Trafford (home) won 1-0 McCarten
13th October NPL North and West v Prescot Cables (away) drew 2-2 McCarten, McDonald
Manager: Michael Ellison
Squad:
Jordan Barrow, Nathan Burke, Anthony Brown, Craig Cairns, Karl Clair, Louis Corrigan, Daniel Dalton, Ethan Devine, Tony Gray, Jack Hazlehurst, Liam Hynes, Markus Hynes, Ian Kearney, Jason Jeffries, Gerard Kinsella, Kai Shorrock, James McCarten (c), Jamie McDonald, Kevin McEllin, John McGrath, Elliot Nevitt, Dominic Reid, Stephen Rigby, Thomas Stephens, Karl Wills (GK), Owen Wheeler (GK), James Yates, Jack Hinnigan, Scott Reed (GK), Ethan Cartwright, Theo Roberts (GK), Mitchell Bryant, Morgan Smith, Connor McCarthy, Zachery Aley
Leading scorers: Jack Hazlehurst and Nathan Burke (both on 5 goals)
Connections: This will be the first ever game between the two sides
Previous meetings: None
How to follow the game:
Quaker Tv -- £7.99 Here's the link to buy your match pass. Unfortunately, it's UK customers only.
https://live.darlingtonfc.co.uk/
Darlo Fans Radio
Official website
Official Twitter Official_Darlo